There's something really special about cult movies, they have a certain sense of authenticity that the big-budget films seem to lack. Plus, they're usually all-around entertaining–whether from being awesome or awesomely bad. Here are four cult horror flicks that you need to see before you die, unless you want your last moments on earth to be regretting not seeing these.
Cemetery Man
Rupert Everett stars in this 1994 Italian horror film/black comedy which has remained almost entirely obscure in the US, a real travesty. Also named, Dellamorte Dellamore, you can expect this movie to be pretty over the top, certainly not your run of the mill zombie flick. Gratuitous sex scenes, nudity, ridiculous deaths, and absurd zombie sub-plots are all rolled up into this work of art.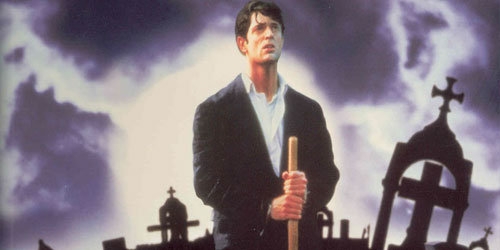 Angel Heart
Another gem from the last few decades is 1987's Angel Heart, starring Robert DeNiro, Mickey Rourke, and Lisa Bonet (yes, the girl from the Cosby Show) who teamed up to make a super violent and explicit movie. It was literally obtained an 'X' rating when it was first coming out, but was later reduced to an 'R' after cutting out some of the more, ahem, provocative scenes. Luckily, you can still see the full version on DVD now, so you won't have to worry about missing any of that nitty gritty. It's best to just watch this without any prior knowledge, but I can nearly guarantee that  it'll keep you on your toes for the duration of the film. Also, if you grew up watching Lisa Bonet as a little cutie on TV, then you might want to mentally prepare yourself to see your childhood die a little.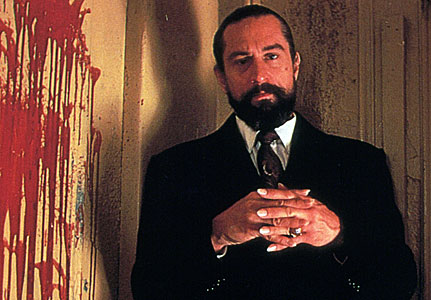 Suspiria
Master of horror, Dario Argento's masterpiece, Suspiria is an absolute must for any true horror fan. You really can't go wrong with 1970's horror, but this one is probably one of the most important and visually striking movies from that era. If you're into dark and sinister bad guys and really good soundtracks, you'll love Suspiria, plus, Jessica Harper is just a dream. If any big-budget studios soon decide to remake this movie, I am going to lock myself in my room and weep for days.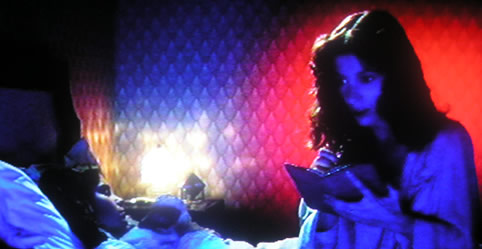 House
Words cannot explain the magic that is House, or Hausu, as it's called in Japan. Another oddity from the psychedelic 70's, this is one of the strangest movies you will ever see. Like an acid trip gone horribly wrong, House is the story of what happened when a group of friends ventured out to the countryside to visit the aunt of one of the girls. Wild music, creative death scenes, and bat-shit crazy shenanigans will make you want to watch this one over and over again.