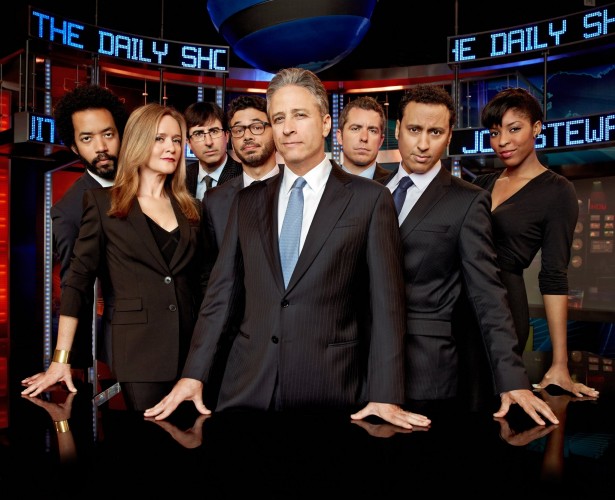 With 14 years and 14 Emmys to match, The Daily Show with Jon Stewart is arguably the best late night television show of our generation. The show has launched the careers of several correspondents (Steve Carell, Steven Colbert, Rob Riggle, Rob Corddry, Ed Helms, and Olivia Munn), as well as affected change in the U.S. government. Here are the The Daily Show's best moments of 2013.
The Canadian Maple Syrup Syndicate
In February, Jason Jones investigated the theft of $18 million dollars from Quebec's maple syrup cartels. He tries to break the story but is seduced by the allure of maple syrup.
Australia & Gun Control's Aftermath
John Oliver investigates the devastating effects of gun control in Australia.
John Oliver Takes Over
When I first heard that Jon Stewart was leaving The Daily Show to direct his first film I was a bit skeptical when John Oliver was named to fill his seat. One episode in my skepticism washed away, Oliver nailed the format and brought his own spice to the role. Whenever Jon Stewart does step down as the host of The Daily Show, John Oliver should absolutely take over his role. Either that or he should have his own spin-off covering international news. Here is my favorite clip from his run, it concerns Anthony "Carlos Danger" Weiner.
Jon Stewart Takes on Chicago Pizza
When Rahm Emmanuel announced that Chicago deep-dish pizza is better than New York's thin crust, Jon Stewart ain't having it.
Sam Bee Investigates Blackstone
The Daily Show's longest running correspondent takes on Blackstone, and Miley Cyrus.