Critic Michael Margetis rounds up the top 10 TV shows of 2013 …
10. South Park ; COMEDY CENTRAL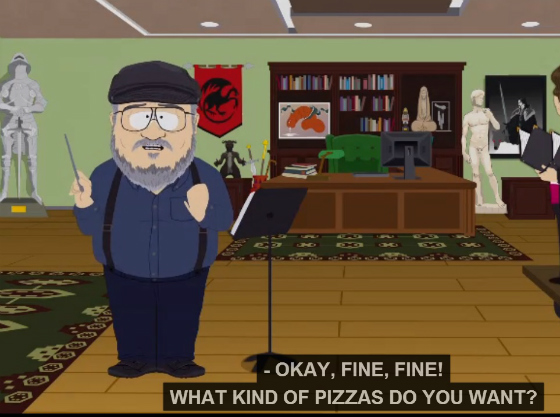 In its 17th season, South Park seemed to focus more on its social commentary more so than raunchy gags.
World War Zimmerman explored the Trayvon Martin/George Zimmerman case along with examining the racial tensions still present in America. The three-part Black Friday episode examined our materialistic greed and sense of entitlement in this country while framing the episode around a Game of Thrones parody that took jabs at the program's excessive and sometimes gratuitous sexual content.
The punch that hit the hardest though, came with the season finale, an episode centered around Kim Kardashian and other celebrities photo shopping pictures of themselves to omit the imperfections that make us human. This episode (and the season) ends on the most sour and pessimistic note I've ever heard South Park play. It's as if Trey Parker and Matt Stone, now well into their forties, are saying in the end there is no other choice but to conform.
Of course half of the episode ranged from mediocre to plain bad, but it's these five gems that remind us why the show has lasted seventeen years. It's one of the best social commentaries we have left.
9. The Birthday Boys ; IFC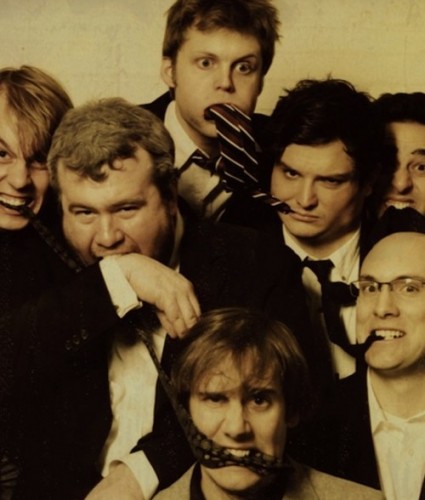 Growing up on old Kids in the Hall re-runs and Mr. Show, I have always had an extreme appreciation for irreverent sketch comedy. Having been a part of various sketch and improv troupes over the years, I've experienced first-hand what works and what absolutely doesn't. The Birthday Boys is the best and most truly original thing to come along in the televised sketch world since Tim & Eric. Featuring the talents of Ben Stiller and Bob Oedenkirk, the best sketches of the show seem to only include the original group (of mostly unknowns) such as 'Pool Jumpers', an ingenious parody of an indie Sundance documentary.
8. Boardwalk Empire ; HBO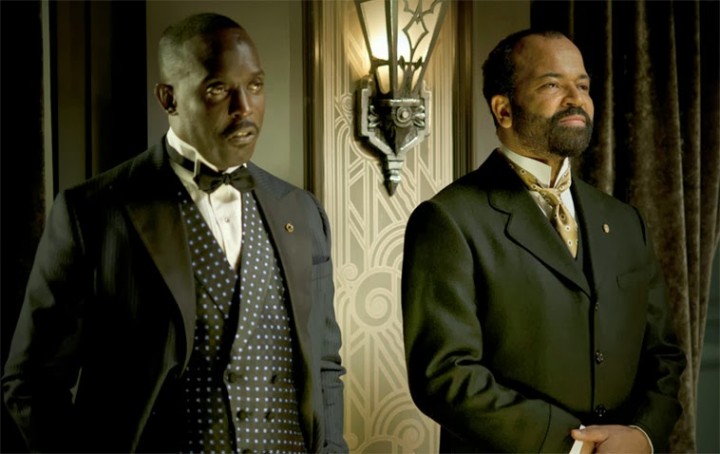 Shedding the glitz and glamour of the previous three seasons, Boardwalk Empire's fourth and best season opens on a dimly lit performance stage with soft piano jazz in the background. Without giving anything away, it's a season about consequences and guilt with most of the major characters going through negative life-altering events.
Michael K. Williams shined this season as Chalky White along with an Emmy-worthy Jeffrey Wright as the diabolical Dr. Narcisse. Creator and former Sopranos writer Terence Winter must be going back to his roots because this season of Boardwalk was as nihilistic and dark as Tony Soprano's world.
7. Top of the Lake ; SUNDANCE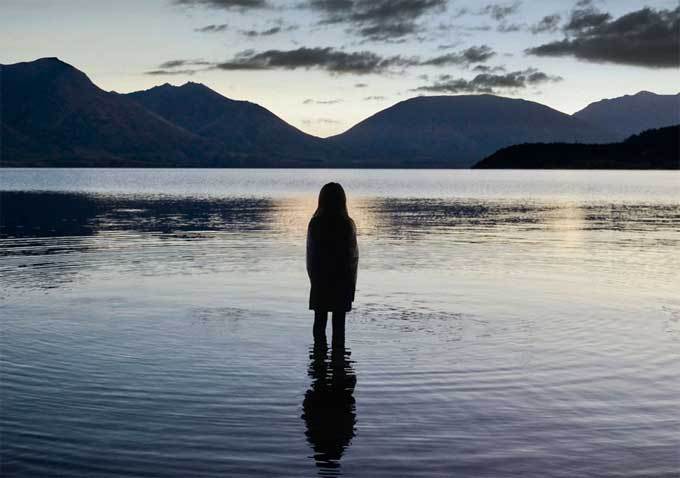 Depressing yet gripping, this New Zealand miniseries centers around an emotionally wounded cop (Elisabeth Moss) trying to find a missing and pregnant 12-year-old. Top of the Lake boasts the most impressive cinematography I've seen all year along with a bevy of incredible performances.
Mad Men's Elisabeth Moss, despite having some problems with her accent, perfectly captures the pain of her character while veteran Irish actor Peter Mullan is absolutely terrifying as a small town crime boss. The conclusion is fairly predictable, but writer/director Jane Campion (The Piano) makes as good a case as any that it's more about the journey there.
6. RuPaul's Drag Race ; LOGO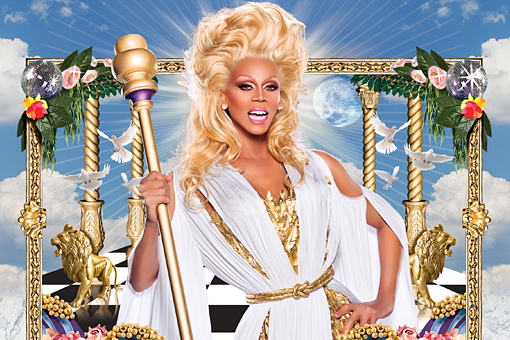 Reality shows tend to be mean-spirited and exploitive, but RuPaul's Drag race has something the others don't – heart. Beyond the fact it's a show about a bunch of sassy drag queens being fabulous, it's a show about the importance of loving yourself for who you are. As Queen Ru herself says, "If you can't love yourself, then how the helllllllll you gonna love somebody else? Can I get an amen?" AMEN!
The show's fifth season saw countless belly laughs, a bunch of cat fights, some key emotional moments and of course, the emergence of Jynx Monsoon, the queen who put physical comedy above anything else. Now that it's over I must sashay away until next season.
5. Eastbound & Down ; HBO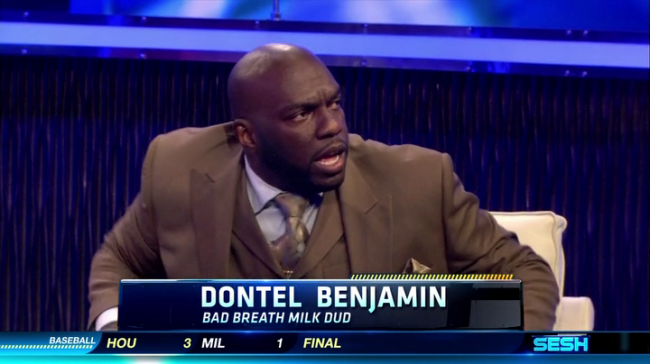 The first "series finale" of Eastbound and Down last season left me with a bad taste in my mouth with a horrible writing choice. That being said, the arrival of fourth season billed once again as the final season made me extremely skeptical.
All those suspicions were put to rest after the premiere episode which featured a somewhat matured Kenny settling for a life of middle class rewards. The truth of the matter is this season was Eastbound's best and funniest, carried completely by the foul comedic powerhouse that is Danny McBride.
4. Orange is the New Black ; NETFLIX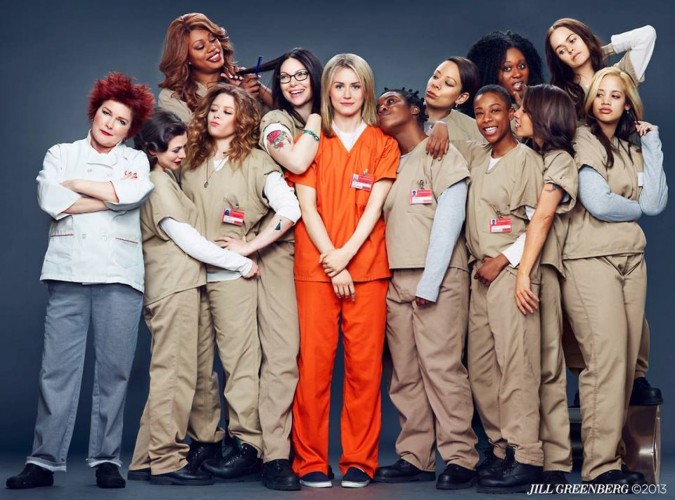 While House of Cards wasn't the slam dunk I expected and the fourth season of Arrested Development was slow and awkwardly structured, Netflix hit it out of the park with Orange is the New Black. It's a "comedy" but really more a human drama about the oppressed lives of women in prison.
Boasting the most impressive female ensemble I've ever seen from a television program, Orange is the New Black provides countless complex and intriguing characters you can't help but feel for. While some of the male characters and whacky shenanigans the inmates get into are obviously recycled from lesser jailhouse stories, Orange is the New Black is probably the most unique viewing experience I've had all year because of the way it balances devastating drama with expert comedic timing.
3. Mad Men ; AMC

The sixth time around wasn't the best for Mad Men, coming off the absolutely flawless fourth and fifth seasons, but a lesser season is better than almost everything else on television.
The show has continued to be beautifully poetic and philosophical in its examination of the human psyche. Starting off strong with a Roger storyline that tugged on the heart strings, the season seemed to do a lot of meandering around with Peggy and other less interesting characters as well as becoming a bit heavy-handed in its treatment of major historical events. It did, however, feature one of the best episodes of the series where the staff did speed as well as begin to show the moral fall of Don Draper, leaving us detached from our unlikely protagonist.
2. Game of Thrones ; HBO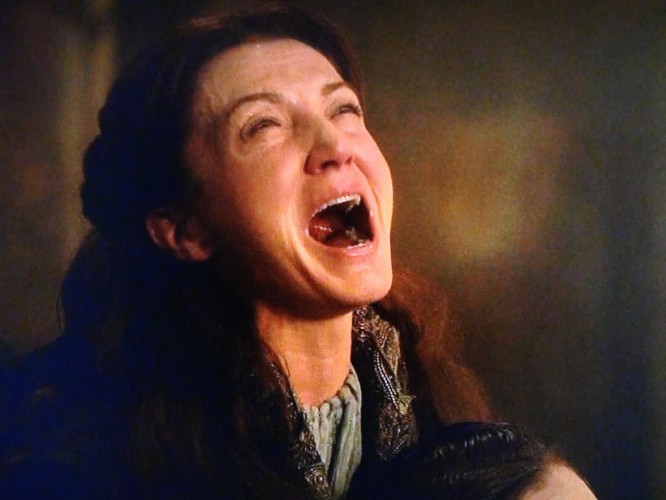 Adapting George R.R. Martin's incredibly detailed and lengthy book series must have been an excruciating challenge, but somehow creators David Benioff and D.B. Weiss manage to make it look easy.
In the third season, the show smoothly transitions between about thirty five major characters with only the occasional misstep (The Daenyrs and Samwell storylines were out of place in 'The Rains of Castamere', clearly a Stark-centric epsiode).
As somebody who normally doesn't enjoy fantasy stories, Game of Thrones is captivating to me because the characters and their motivations are so rooted in our own world. There are no heroes in white shining armor or weak-hearted damsels in distress because Game of Thrones takes those tired and generic fantasy archetypes and smashes them to bloody pieces. It shows you desperate characters that all have a little evil inside of them. They also have a little good inside them, but in a world as cruel as this, it's rare that you get to see it.
1. Breaking Bad ; AMC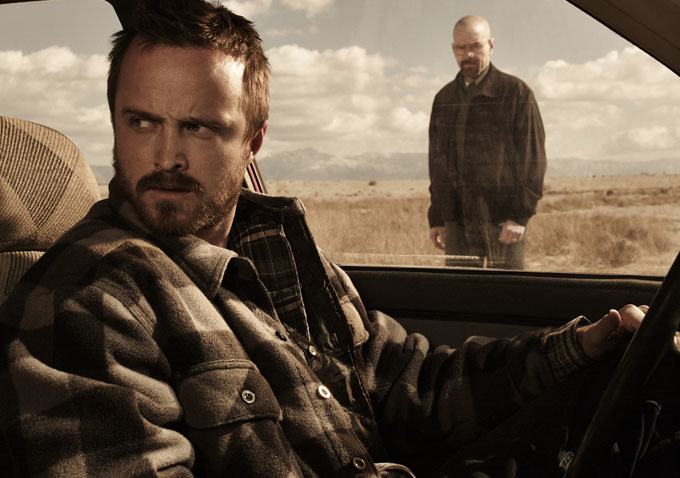 Of course. Almost every television critic has placed Breaking Bad in the number one slot of their end of the year top 10 lists, and they have done so for good reason. Breaking Bad stands as not only the best series of 2013, but easily one of the five best shows ever created.
The final half season did the rest of the show justice with an expertly paced and gut wrenching eight episodes that stood head and shoulders above anything else in the medium. My only complaint was with the finale, which seemed to wrap everything up into too neat of a package. The circumstances that led to Walt's final phone conversation with Lydia were far-fetched even for Breaking Bad's standards and the end of Jesse's storyline seemed to opt for an easy out. These are minor complaints seeing as though everything else was executed so masterfully, but I still think they could have found a better ending.