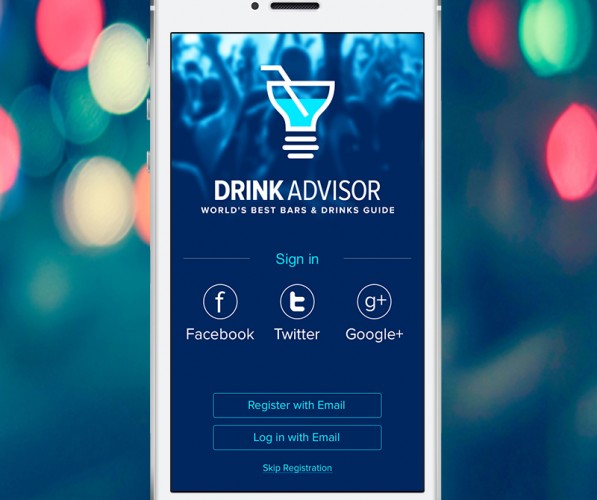 There is no shortage of applications for your smartphone designed to enhance a night on the town. The latest entry into this saturated corner of the app world is DrinkAdvisor – hailed as the #1 free app providing the best Bars & Night Clubs in 200 of the biggest cities in the world. Pretty intriguing for the traveling nightlife adventurist, to say the least.
So how does DrinkAdvisor work? We were thoroughly impressed with the app's simple navigation, which makes finding the perfect watering hole a breeze. One tap gets you detailed descriptions on where to go, photos of the interior environment, user reviews and even working hours.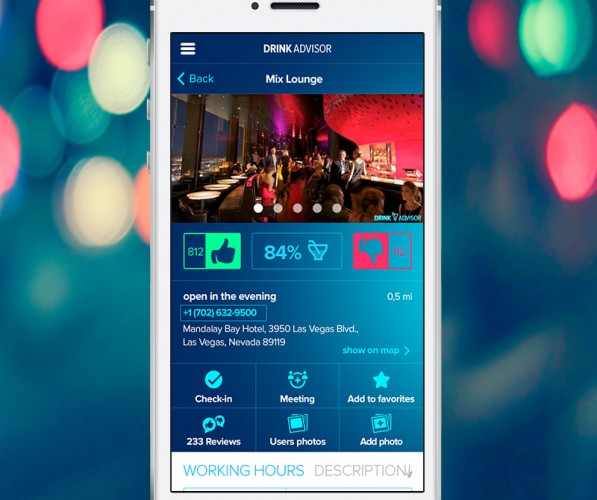 We all hate when indecisiveness throws a wrench in the evening: Should we go here? No, that was last week. How about there? Nah, I heard that place isn't so great. What I really appreciated about DrinkAdvisor is it loads everything you need to make a concrete plan for the evening in one place. This is the anti-indecisive app for weekend plans or even happy hour.
I admit, I'm one of those people that has a hard time staying off my phone when out with friends. This time my friends were actually fine with it – DrinkAdvisor told me all sorts of cool information about cocktails and suggestions for drinks when visiting new places. These tidbits actually proved to propel the conversation in a social setting.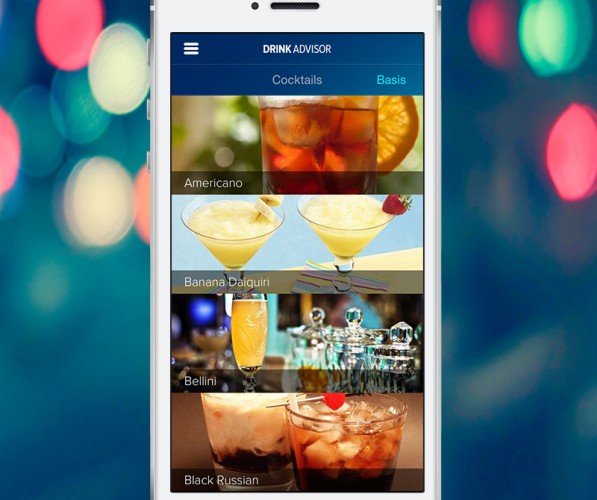 Like exploring new places? I was happy to learn DrinkAdvisor is adding new bars and locations every day. Whereas many apps start collecting dust on your phone from lack of use, there is tremendous replay value here with this creative drinking app.
Overall, DrinkAdvisor is proving to be a welcome addition to my outings. I've recently been using it to create a list of favorite spots in-app to develop a shortlist for those truly indecisive nights – you certainly can't go wrong there. I can't recommend DrinkAdvisor enough!