Packing for a vacation is like deciding who you're going to be for a week or two. Airline baggage fees add up quickly. They charge you for extra bags and/or for bags that weigh more than your allotted limit. So if you want to put together a set of outfit choices worth wearing and avoid lugging a whole load of suitcases through security, you have to get serious about packing.
Wear A Vacation Outfit During Travel
One way to get more clothes in your suitcase is to leave some on your back during your travel. Wear one of the outfits you plan to wear during your vacation on the plane. If you plan to take a coat, like jacket, or sweater, wearing it keeps it from taking up space in the suitcase. Do you have boots or other heavy shoes you'd like to take? Wear them instead of packing them.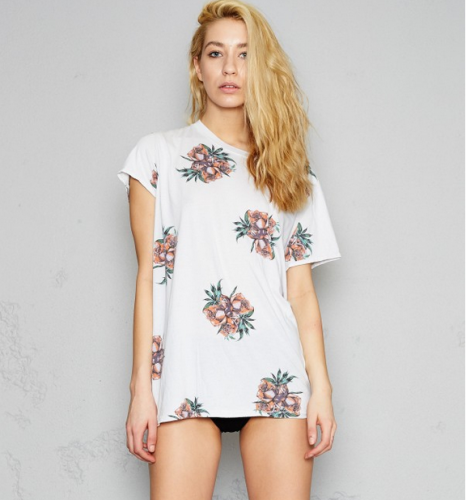 Pack Multi-use Clothing
Multi-use clothing is not only a great way to save space in wardrobe, it's perfect for saving space in your suitcase, too. When you pack multi-use clothing, you can get more than one day or use out of it.
Let's use the Bruce Heart shirt from Street Wear and Surf Clothing by Neverland as an example. It's the type of the piece you can use for several different uses. It's comfortable enough to travel in and you could also pair it with skinny jeans for a casual sightseeing day. Or you could use it as sleep shirt. Use it for all three and you've opened up some space in your suitcase.
Roll Instead of Fold
Save as much space in your suitcase as possible. Instead of folding clothes the traditional way, fold your items once and then roll in a very tight roll. (Avoid rolling in a ball because that can lead to wrinkling.) Then place the rolls in your suitcase packed together tightly.
Now some types of clothes can't be folded. They either wrinkle too much or it distorts the shape of the clothing–suits, certain fabrics, etc. Fold those items. And then place your rolled items on top.
Plan Outfits in Groups
Obviously, you're going to plan your travel wardrobe based on weather where you're going. But you also want to make sure that you're packing things that go with each other. Each item in your bag should be mix and match. So if you're packing a pair of jeans, make sure that all of the tops and the blazer you pack can go with it. Or pack one or two pairs of shoes that can go with all of the outfits and go from day to night. Now instead of one outfit, you have a few different options. And that's how you keep your bag from tipping the scales at the airport.