If you are one of those shoppers that likes to wait until the last minute, just know that you only have one month left to get all of your Christmas presents! Sometimes in can be very hard to figure out what to get someone. But if you know a sports fan, you have it pretty easy.
We all know a sports fan and they are actually the easiest person to shop for. Every sports fan would love a gift representing their team like a jersey or some type of other apparel or accessories. Or you could go for the ultimate gift, tickets to a game!
Apparel
I am sure you know a New England Patriots fan that would sport a Tom Brady jersey. Or even a Los Angeles Lakers fan that would wear that cool hoodie. No matter whom you are buying for, you will be able to find some type of apparel with their favorite sports team. For guys, you can always get them a t-shirt, a jersey of their favorite player or a cool sweatshirt with their favorite sports team logo. If you are shopping for a woman, they actually sell really cute feminine shirts in every sports team and also very nice fitting sweatshirts.
Accessories
When it comes to accessories, it is really never ending. They have steering wheel covers in pretty much every team, trash cans, pillows, wall clocks, calendars, mugs, key chains, the list just goes on and on. They even have cell phone covers in teams like the Seattle Seahawks, Buffalo Bills and more. If you are shopping for a man, you can get a Dallas Cowboys mug or a Kansas City Royal's trash can. They also have some really neat team beanies and blankets. If you want to get a woman a gift, they have key chains with sparkly gems in teams like the New York Yankees, Phoenix Suns and Notre Dame. Or you can get a cute Miami Heat necklace or a Green Bay Packers bracelet. There really is something for everyone and their favorite sport and team.
Sporting Event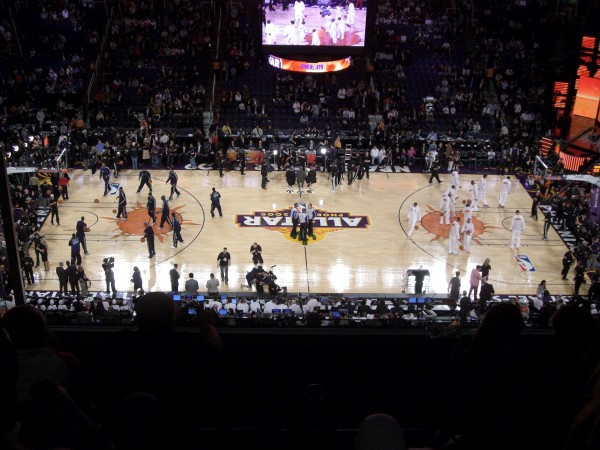 The ultimate gift for any sports fan is definitely tickets to a game. You don't have to worry about not being able to get tickets now if the sport isn't playing, you can always make a coupon or voucher saying that you will get tickets for a certain game or for a game of their choice. There are a few different ways you can do something like this. Or you can always get basketball tickets for this season or if you are lucky, land some last minute football tickets. It is really up to you on how to do it, just make sure to go big or go home.