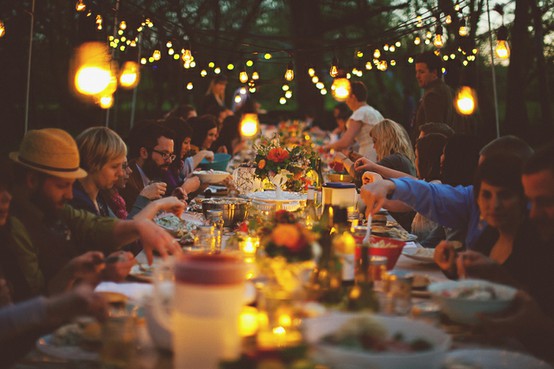 Attending a party can be a lot of fun, but planning one often may not be high on your list of favorite things to do. However, every now and then, it ends up being your turn to plan a party. Maybe you're celebrating a graduation, an upcoming wedding, or a birthday. Or perhaps you've been drafted to plan an event for your job or for a charitable organisation you're involved with. No matter what the reason, it's crunch time, and you have to figure out how to host a great party. Here are a few tips that will help you make your event a success.
Pick a Theme
Themed parties are fun for guests, and that's one good reason to choose a theme. However, if you're a reluctant party planner, there's an even better reason to make choosing a theme your first order of business when you're making plans. That reason is simple: once you choose a theme, everything else will fall into place. It will be easier to decorate, plan a menu, pick out the music, and everything else, because all that you have to do is choose things that are in keeping with that theme. It will significantly narrow your choices, making planning easier.
There are a lot of ways that you can go with a theme. You can do something as simple as a color-based whereby you pick a color, or color palette, that you like, for example red, then you know that your decorations will all be red. You can serve food, like hors d'ouvres made with strawberries or cherries. Make sure that your playlist for the party includes songs like "Lady in Red" or "Little Red Corvette". Serve red wine and red-colored cocktails.
If you want something a little more concrete than a color, you can choose a central idea, like 60s retro or island paradise, insert a custom neon sign and tailor your planning around that. If your party is a fundraiser, choose a theme that's at least loosely related to the cause that you're fundraising for – for example, if you're hosting a party for an environmental charity, you might go with a rainforest theme.
Choose a Venue
Next, you have to decide where to hold the party. It's usually easier to host a party in a commercial venue, instead of in your own home. For one thing, there's usually more space (and more parking) in a commercial venue, so unless you have a very small guest list, it makes good logistical sense to rent a place. Also, even if you have a large home or a small guest list, renting a venue saves you the stress of having to prep your house for a party and clean up afterward. By renting a venue, you can avoid moving furniture, cleaning out the guest bathroom, and figuring out how to get wine stains off your carpet the next day.
If you want the feel of a home-based party and the convenience of a rented venue, look into mansions for rent. There are plenty of beautiful large houses and manors that are available for short-term rentals. You get all of the advantages of renting a banquet hall or hotel ballroom within the trappings of a large, beautiful estate. You may even find one that fits with your theme.
Send Unique Invitations
 You're planning a memorable party, so don't send a boring invitation or generic mass email. Send something that will not only help your guests remember that a party is coming up, send something that will get them excited and in the mood for a party.
Include a teaser for an exciting event or announcement that will happen during the party. Write a personal message for each guest. If you send digital invitations, include a fun video. Make sure your invitation is in keeping with the theme of the event. And of course, don't get so creative that you forget to include important information like a contact number and directions to the venue.
Using these tips, you can definitely plan a successful party. You may even find that you're better at it than you ever thought you would be.