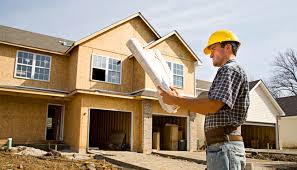 If you are trying to make some upgrades without spending a fortune, then there are many things that would come handy to you. These # affordable upgrades are for those who are looking for some of the most affordable upgrades before they dip their toe in this home upgradation pool.
From fresh paints to re-engineering of your house, there are several tips and tricks that would help you to make your house look more refreshing and energetic.
Make Your Kitchen Awesome
The kitchen is considered the heart of your home. If your budget is within a few hundred dollars reserved for your kitchen, then there are many options that you can do. You can replace the faucet set, or may be you can add new cabinet door handles. Don't forget to update the old lighting fixtures for with the brighter yet energy-efficient ones.
If you can afford a slightly higher budget, then you can give the closets a complete makeover. Rather than hopping into a completely new cabinet system, look to reface the existing one. This would not only help you to save some bucks in your pocket but also help to create your personalized built-in shelves with the help of your creativity.
Swap Out Your Kitchen Counter-tops
It would be an act of blunder to assume that granite is always the best choice. If you are planning for stunning countertops, then there are many alternatives that would be available with you. You can try for Recycled Glass, costing around $85 per sq. foot.
If you are thinking of the budget, then you can try for the equally exquisite Quartz, which would cost you for $65 to $75 approximately. Another note which should me kept in mind is stick to the neutral colors like gray and other darker colors.
If your budget allows it, then you can also go for light-colored tiles which are arranged and designed in unique patterns, viz. Herringbone, Checkerboard, Versailles, and lot more.
Puff Up Your House With Some Gorgeous Paint
Some vivid and lively colors of paint make everything new and fresh again. And don't forget to recolor the ceiling. Make sure that you don't go for the wall color that would harm your eyes and spoil your fresh mood. Stick with neutral colors. If possible, remove the outdated wallpapers because these would harm the overall look of the room, instead of enhancing it.
Step Up your Storage
The old houses those which have been long built are the potential constructions for lack of the closet spaces. If your house have cramped storage areas, then the first thing that you should do is de-clutter the spaces that are occupied unnecessarily.
You will get the design details and other necessary items required for the upgradation easily at any of the large departmental stores. Most of the closets can be updated within a week or even less. This will increase the chances of your house being noticed more to the potential buyers when you are thinking to sell your house.
Buff up your Bathroom
After the kitchen,  next comes the bathroom. They can also be improved at the cost of a song. Items like toilet seats and pedestal sinks are pretty easy for the owners to install. Replace the old discolored floor tiles with the easy to apply and wash vinyl tiles, click here for info.
Are you bothering about the cost and other charges? Don't bother! The above-mentioned tiles and other materials can often be applied over the old tiles as well. This would require a professional installer, but it will be much cheaper than that of the traditional methods.
Look Underfoot
Carpeting is an art which can make your house look cleaner and welcoming. If you contact any professional carpet cleaning firm, then it will be an inexpensive affair if your carpets and mats are in good shape and are of neutral colors.
Many home owners and real estate brokers won't suggest you for wall-to-wall carpet replacement. But then it is always the thought of the house owners that rules.
Let there be some sunshine
If you have got bored of the recessed lightings and dark corners of your living and dining rooms, then you must consider upgradation of the room's lights with a nice piece of an exotic, elegant, and attractive chandelier.
If you are worried about the budget, then it is my duty to inform you that there are many online sites that will provide you with many coupons and vouchers if you are interested in purchasing one for yourself. If you have a ceiling fan and light installed in your rooms, you can use your innovations to update the fixture's look.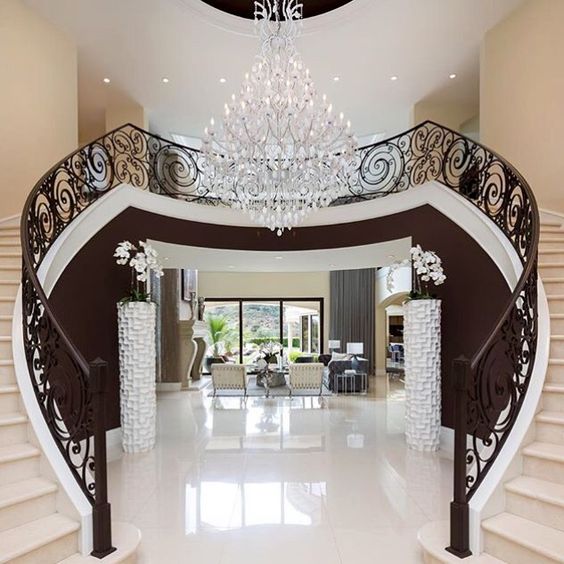 Reframe your entry
It is always said, "First Impression is the Last Impression." If the entry of your house would be designed clumsily, then it would send a negative impression to the visitors and potential buyers as well.
If your front steel door has gotten dented, you must consider replacing the same with an inexpensive fiberglass. You also would have to replace the flimsy and rusted knob that will hinder the look of the entry.
Consider the Curb Appeal
A nicely maintained garden with nicely cut shrubs and a clean walkway would make the best impression on your visitors. What visitors get to see when they drive by your residence is tremendously important.
So make sure that you maintain the look of the exterior portion of the house so that it increases the appeal of your house.
Add Outdoor Lighting
If you are a nature lover, then you must go for low-cost and energy-efficient outdoor lighting. These can be at various places like on the patio, or on the walkways, driveways, or on the trees beautifully decorated.
While you do so, it will not only decrease the cost of the energy being utilized but also will create an ambiance in the dusk time, especially when all of the family members are in an entertaining mood. Once you have proper lighting systems installed in place, this will not only be entertaining but also act as a mood freshener as well.

Invest in a Bio-Ethanol Fireplace
If you invest in a Bio-Ethanol Fireplace, then this would add millions of character without breaking the bank. This is a cost-effective solution, which can be installed in an easier manner.
Now when the ball is in your court, and I hope that you have noted down all the aforementioned points, you must know which are your requirements that you are looking up and expecting for your house.
It is not always that you would have to perform all the activities but if you try to ensure this check list, then it would enhance your house's looks and would make you feel happier and fresher than ever before.