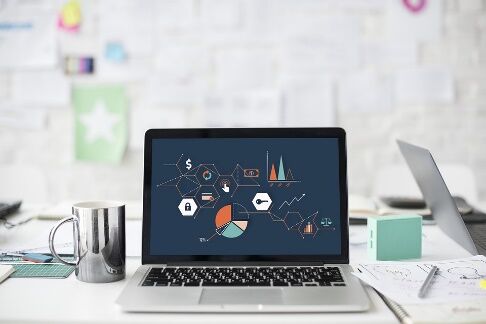 So, you've decided to finally
launch your very own website
. Congratulations! Perhaps you have an amazing product or service that you're ready to share with the world. You probably have a million reasons as to why your creation will be beneficial to consumers and you're ready to make its presence known.
One of the best ways to promote your business, product, or service, is by launching a website. While word of mouth recommendation will bring you clients, locally you want to consider creating your very own site to keep your shop open 24/7. This is great because even on your
"
sick days" your business will be generating income. This will save you time, energy, and money that you can use towards other important aspects of your business.
If you're a first timer when it comes down to launching a site, here are a few things you want to consider.
There is nothing wrong with taking some time to explore websites similar to yours. Pay attention to things you like and some things you notice that weren't very appealing to you. This can be anywhere to the text font they used to the websites overall page layout.
Conducting a little bit of research is the best way to figure out what works and doesn't work when trying to captivate viewers' attention. It will also give you the opportunity to create a website distinct from the rest. Ask yourself the question,
"
What makes my business different from the rest?" Then, develop your site with the answer.
Everyone aims to have their website stand out from the rest. You'll be amazed to find out that your site can benefit greatly from a logo that captures its essence, identity, and values. Take some time to think about a logo that will really take your site to the next level. Also, look at similar sites to yours to make sure you are being creative and innovative.
You can't run a successful website with no photos. Just like using clear language, you want to use images that are unique to your site. Be sure that they are high resolution and good quality. We suggest staying away from stock photos and instead take your own! A picture taken by yourself makes it impossible to duplicate.
Search Engine Optimization
If you're unfamiliar with SEO services, now is the time to learn about them. Search engine optimization can do wonders for your website if used correctly. What it does, is it increases the number of visitors that land on your website by placing your business high on the results page returned by a search engine.
With this being said, the best way to drive traffic to your website is by using keywords and phrases that will move your site up to the first page of results on a search engine such as Google. This means you will generate more views and a greater income! Don't think twice about optimizing your website after its creation. It will bring many perks and benefits.
About Agent Digital
Creating your own website is a great way to promote your business 24/7. Hiring an SEO expert will give you time to build relationships with clients outside of the web. A trusted SEO provider is AGENT Digital. In the industry for over a decade, they stay up to date with the latest web design and digital related to ensure their client's sites are always at the top.
Additionally, their
SEO services
drive traffic to their client's websites. They utilize the right keywords to cater to the desired targeted audience creating a great effect. Seeking their services is a great way to get your website the recognition it deserves. Only a phone call away, AGENT Digital is ready to show you why their services and SEO practices are the best around.