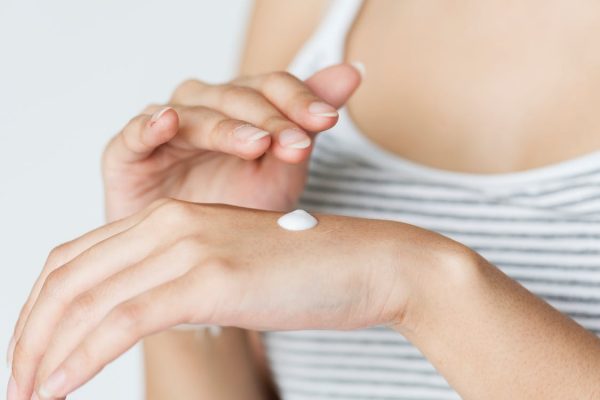 Ever held a jar of eye cream and looked at its ingredients to find that it contains cannabis? It isn't something you usually find in beauty products, but as it turns out, it is currently the hottest ingredient in many skin care products.
A lot of people are still unaware of the medicinal properties of hemp, they mostly see it as a recreational drug which causes a 'high' and is mostly illegal around the world. But times are changing now, more and more countries are legalizing the medicinal use of cannabis and one of its most important compounds, CBD, has made its way to the skin care industry.
You may not be aware, but CBD is highly beneficial when used in under eye creams. It is a natural anti-aging compound that helps with common skin problems like dark circles under eyes, puffiness, fine lines, and wrinkles.
So how does hemp eye cream benefit you?
Cannabidiol, or commonly CBD, is a compound that is extracted from the cannabis plant. Today it is being formulated by researchers and pharmacists into topical creams that help combat many skin care problems and other health difficulties. Most of the products that are made with hemp are actually using the medicinal properties of the plant. As it turns out, CBD is just one of the chemical compounds of the substance known as cannabinoids. The other part of that substance is THC, or tetrahydrocannabinol, the compound that is known to cause the 'high' from consuming cannabis.
When CBD is separated from THC, it is highly beneficial and is able to help not only slow down the aging progress in women but also reverses the many effects that come with aging. According to various research, the skin and the body have endocannabinoid receptors which allow cannabinoids like THC and CBD to easily bind together and work on cleaning and clearing the skin.
It is a widely known fact that the skin under the eyes is almost ten times thinner and fragile when compared to the rest of the skin on your body. Hence, it is more inclined to show the signs of aging first. These signs include common problems such as fine lines, dark circles under eyes, puffiness, and wrinkles. The area under your eyes is kept in check by collagen, which can often slow down when you age.
Hemp eye creams provide retinol and peptides to help boost the production of collagen in your skin. This adds back the lost elasticity of the skin, making it appear smoother and firmer. The added benefit hemp eye cream is strong moisturization of the skin with the help of hyaluronic acid.
Hemp eye creams are usually made with hemp oil which is rich in omega-3 and omega-6 fatty acids. These two are scientifically known to be quite beneficial for your skin, hair, and nails. When these two acids mix with cannabinoids, they become even stronger, providing you moisturization as well as strong protection against sun rays.
Best hemp eye cream
CBD has become such a popular skin care ingredient that nearly every other skin care company is adding it into their products. However, it is important to note that extracting CBD is a remarkably difficult task. Many companies fail to extract the entirety of CBD from the cannabis plant without completely eliminating THC. This can cause several side effects when used on the skin as a topical treatment. It may even cause a high.
This is why most CBD infused products are often obtained via a prescription. But what do you do if you don't want to bother visiting a doctor to get a prescription just to use a CBD infused product? You find a medical grade hemp eye cream.
For those of you who want a quick fix without a visit to skin care specialist, we present to you the ultimate Medical Grade Skin Care Hemp Under Eye Cream.
This cream is basically a sub-brand of SkinPro, a very well known skin care company that produces highly effective and efficient products. When it comes to topical skin care treatments, there is no competition for SkinPro.
If you don't trust us, try reading some of the reviews people have left for products made by SkinPro. You'll find highly positive remarks from people who have used the products. And as far as hemp under eye cream is concerned, it currently has a five-star rating on Amazon.
We had the opportunity to try the product ourselves which helped us discover a lot of things about it. First things first, we can assure you that it does exactly what it says on the packaging. It is infused with high medical grade hemp.
When applied to the trouble areas of the skin, the eye cream encourages skin cell regeneration. This enables your skin to regenerate faster which means the wrinkles and fine lines around the trouble areas start to disappear.
Another big benefit of hemp under eye cream by Medical Grade Skin Care is that it acts as a powerful moisturizer. You can use this eye cream as a moisturizer to protect your skin throughout the day. The cream keeps your skin well hydrated throughout the day so you can keep looking fresh and young.
Using the cream
When it comes to using under eye creams, many companies advice careful measures. But Medical Grade Skin Care Hemp under eye cream can be applied without any worries. It is a natural product that is light on your skin and does not react with any other product that may be part of your daily skincare routine.
SkinPro has made it sure that the ingredients in the cream are light on the skin and that they do not produce any adverse side effects when used along with other products. So you can easily use it twice a day, once in the morning, and once in the night.
Just spread a little cream on your fingertip and gently apply it to the troubled area. It will quickly absorb. Keep doing this for at least a week to see results.