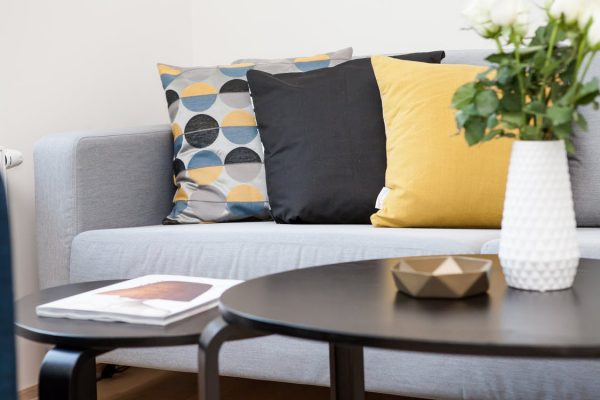 Everybody thinks they have the best taste when it comes to decoration, so It can be hard to process if you aren't quite a design guru. A lot of people don't understand the basics behind setting up a beautiful space. Mixing up styles is one thing, but the most recurring sin of every amateur decorator is picking the wrong furniture and accessories for the wrong area. Modern trends are a combination of subtle tendencies that provide visual comfort and practicality. This can work for households, offices, or storefronts.
Popular decorating styles take most of their input from contemporary tendencies mixed up with a new take on classic styles. Simplicity goes a long way to make each space sophisticate by using clean textures and sharp lines. Modern interior spaces are usually defined by the range of free room they can provide instead of a cluttering disposition of furniture and decorations that don't make sense. Color should be balanced, and the bedrooms should feel inviting and fresh at all moments. Maybe this is a lot to take in, but it's not that difficult if you go over this one step at a time. Let's take a look at five things we can do to get there on our terms:
Color Guides
There are thousands of color combinations in this world, but not all of them look good combined. Too many colors can make any room feel pressing and uninviting. To achieve a contemporary look, you should combine neutral colors with black or whites as the main backgrounds to accentuate their presence. A minimal combination of a daring or bold coloring against a neutral one is more than enough to enhance the appearance of your favorite decorations. The presence of pastel colors calls for the presence of neutral backgrounds as well as to make the room appeasing to the senses. These are some of the most noticeable keys you can find on a color guide.
Lines and Space Distribution
The use of lines is an increasing trait on contemporarily designed spaces. No matter the aim or direction of them, lines are a feature that can be found in the most straightforward details of any construction such as the distribution of the bricks on an exposed wall or the disposition of ceiling panels. Even the shape of windows and doors are full of line detail that can either compliment your decoration or tear it apart. When it comes to spatial distribution, there are two ways around it: to work with what you have or to change the plan. It all depends on your budget and the items you want to display in each room.
Furniture
Whoever said "the more, the merrier" surely wasn't talking about furniture. A piece of furniture is one of the most complex choices anyone can ever make. The piece is supposed to an expression of individuality that goes along with the rest of your decoration, having `enough furniture to clutter a room is never good. The preferred option is to keep it clean and simple with smooth, balanced, and clean shapes in clean neutral colors or basic blacks and whites for a more upholstered look. Exposed, long metal legs are preferred on these pieces. Natural fibers are a must so wool, cotton, silk, linen or jute will do fine. Avoid prints at all costs.
Floors
If you are getting a brand new house you are in luck: the style of floor is entirely up to you. Getting a place that has been previously owned means that you will be stuck with the previous owner's pick for a while. Modern flooring dictates the use of bare surfaces with smooth finishes such as the ones provided by wood, tile or vinyl. If you chose carpet, go with commercial ones.  Try playing with a few combinations of geometric shapes, figure patterns and colors to get the best option for each ambiance.
Lighting and Decorations
There are endless options to get your new place well lit and decorated to your liking. You can look for some advice depending on how much room you have or how much light you need on each room. You can pick track lighting, recessed lighting, cove lighting or even indirect lighting. Spotlights can offer special lighting to individual items of your decoration. As for the items you can use on the decor these are usually a reflection of your personality, but they can be as tasteful as the rest of your place with the proper insight.
I can leave this last point with a quote by a great modern design artist working for RemodelingExpo.
"Lighting can change the entire mood of a room; It is one of the defining aspects of a great living room, dining room, or study"