Despite its catastrophic past, Rwanda is that one African state that has never lost hope but rather kept on transforming each day. To most people, this East African state is a true definition of 'comeback kid' and today, it does all it takes to cleanse its streets, embrace peace while also reclaiming its glorious land to its natural beauty. If you are a nature enthusiasts, Rwanda is that one country that never leaves visitors disappointed. A visit to this East African state is remarkably a golden opportunity for you to unlock its magical treasures.
Below are some of the unbeatable tourist destinations for you to explore in Rwanda
Volcanoes National Park
This forest surrounded protected area lies within the Virunga Massifs, northwestern Rwanda. It is undoubtedly one of a few most sought after safari destinations in Rwanda and Africa at large by tourists for mountain gorilla safaris and tours. It is popular as a home to the rare mountain gorillas that thrive in only Uganda, Rwanda and the Democratic Republic of Congo. It gained popularity first when Dian Fossey paid a visit to it to conduct her research on Great Apes. Where else in Rwanda will you have magical encounters with the Great Primates if not Volcanoes National Park? Today, over 300 mountain gorillas live in this park and in addition, it also refuges wildlife species such as elephants, buffaloes, golden monkeys and over 200 distinct avifaunal species. To track gorillas in Volcanoes National Park, you will need $1500 to secure your permit.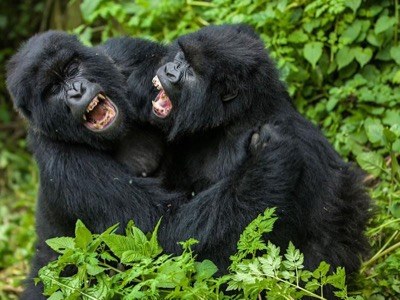 Nyungwe Forest National Park
This park boasts not only because of its intense biodiversity but also a home to one of a few tropical rainforests that still exist in African continent. Over 1080 distinct plant species are inhabited in this protected area with over 300 Albertine rift avifaunal species, 13 primate species including chimpanzees, L'Hoest monkeys, owl face monkeys, silver monkeys and many more. Nyungwe Forest National Park is ideal for birding, chimpanzee trekking, canopy walk, hiking, colobus monkey tracking and many more.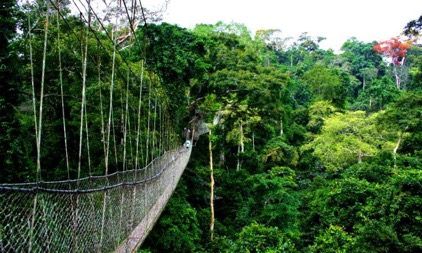 Akagera National Park
This is the only savanna grassland park in Rwanda and it lies a few kilometers away from Kigali capital, just along the eastern border area. This is one of the protected areas whose landscape and impressive wildlife match those in Masai Maara reserve in Kenya. Akagera National Park is popular for its remarkable savanna grassland wildlife species such as African lions, elephants, zebras, rhinos, buffalos, leopards, hippos, crocodiles, hyenas, baboons, roan antelopes, zebras, giraffes, over 525 bird species including red faced barbets, shoebill storks as well as its spectacular landscape. This park is good for game/wildlife viewing, boat cruise, nature walks, sport fishing, night game drives, bird watching and others.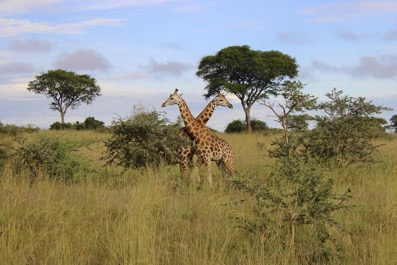 Gishwati Forest National Park
This is a newly established protected area in Rwanda and for those of you who are interested in new travel experiences, it is one tourist site you shouldn't miss to explore. This park equally refuges expansive forest reserves that were joined together to make up one block Gishwati Mukura National Park. Officially, this protected area will open for tourism in 2019 and the major tourist activities to enjoy here include birding-where you will spot birds like the Rwenzori Turaco, weaver birds, mountain yellow warbler, old world warblers, martial eagle, white headed wood hoopoe; hiking, nature walks and many more. Besides, there are also other incredible wildlife for you to explore in this park and they include among others L'Hoest monkeys, black and white colobus monkeys, blue monkeys and chimpanzees.
Kigali genocide memorial site
If you love city tours and Kigali is that dream city you have always wanted to visit, one of the amazing tourist sites not be missed to explore is Kigali memorial site. It comes with its beauty, modern building which is bordered gardens thus making it one of the most attractive sites to explore while on safari in Rwanda.  This memorial site is where over 259000 victims were buried and incredibly the best for you to explore more about the 1994 Rwanda genocide.
Congo Nile trail
This trail takes you through a stunning country side of Rwanda via Lake Kivu while you enjoy its lush vegetation cover and hills that make it a true land of a thousand hills. It covers a distance of 227 kilometers making it the longest trail and you need about 10 days to complete hiking through it. For those of you who are good at biking, you will need at least five days and what is interesting is that this trial rewards travelers with dramatic views of the surrounding areas including the beautiful landscapes and also interact with locals. The notable features in this trail include the 12 coffee washing stations, 3 cities, 3 tea plantations, waterfalls, beaches as well as 8 campsites for visitor stay. The Congo Nile trail is a new development in Rwanda and it officially opened in 2009. Interested hikers or bikers are advised to come with drinks, energy giving snacks, long trousers, hat, sunscreen and others.
Virunga Mountains
For those of you who are good at hiking, Rwanda's stunning Virunga Massifs are ideally the best for you to explore. The best volcanoes for you to hike through include Bisoke which lies at the border area between Rwanda and the Democratic Republic of Congo. Hiking through this active volcano may take you about 6-7 hours and ascent takes you through its southwestern flanks where you will have amazing views at the spectacular Crater Lake. The others include Mount Karisimbi which stands at 4507 meters high and features as the highest volcano. Hiking through Karisimbi takes hikers about 2 days with the first day where you will spend six hours to climb up to 3700 meters and the following day, you complete your hike to this volcano's summit.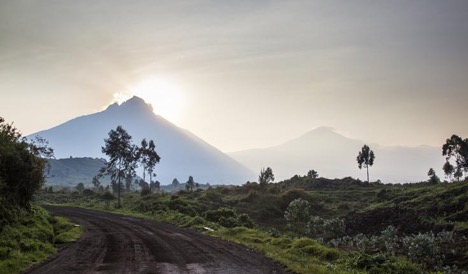 Lake Kivu
Lake Kivu lies at the border between Rwanda and the DR Congo just within the Albertine rift thus making it one of the African Great Lakes. This is one of the most stunning places you need to visit. This Lake features among the largest Lakes in the world and boasts of its lush vegetation, picturesque shores. It covers an area of about 2700 square kilometers and straddles at altitude of 1460 meters. Besides its abundant fish species, this spectacular water body also boasts of incredible islands like the amahoro, Napoleon Island. It is ideal for swimming, jet-ski, wind surfing, catamaran and kayaking.
Other important areas for you to explore in Rwanda include the expansive tea plantations and Pfunda tea factory, Inema art center, Rusumo falls, national museum, king's palace museum, Ntarama church and others.
In conclusion, Rwanda features a number of picturesque tourist sites that are worth exploring while you are on safari in Africa. Due to its diversity, visitors to Rwanda are never run out of options whether you are interested in exploring the national parks, undulating hills or museums and genocide memorial sites, you will be covered.