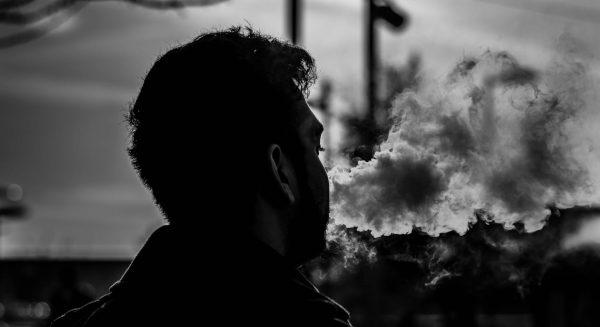 For many people, cigarettes and cigars are no longer popular things to smoke. Younger crowds are taking up smoking in the form of vaping flavored liquids — according to a recent survey, many teens reported vaping various flavored liquids, while others are combining those flavored liquids with nicotine. And there are even more benefits, as some of these young adults are no longer using opioids in favor of vaping according to research.
For this younger generation, even marijuana use is more acceptable than smoking cigarettes. With all these new smoking trends, there are lots of accessories to choose from and even shops that have it all. To get started, here's what you need to look for.
Vapes and vaping flavors
The vaporizer was introduced to the United States over a decade ago, and it's blown up in popularity since then. The little device uses batteries to convert vaping liquid into a mist for inhalation. There are lots of colors and size combinations to choose from, but they essentially all perform the same function. In addition to the vaporizer, extra batteries to keep the charge going at all times is definitely a required accessory.
Selecting the proper vaping liquid is entirely up to personal preference. Some users change their liquid daily depending on their mood and others find a favorite and simply stick with that one. Some of these vaping liquids (also known as vape juice) taste like your favorite drinks (coffee or chai tea), breakfast cereals (cinnamon toast crunch) and even dessert (strawberry shortcake). In addition to the flavor, you'll want to know if it contains nicotine and what level of nicotine, and if anything else can be combined together. Some users like to combine flavors like Cherry and Cola for a mixed flavoring of their favorite bubbly drink, whereas others use flavorless liquids like a plain nicotine. The flavor combinations are really limitless.
Heady glass
In addition to vaporizers, hookahs, bongs, and heady glass are some of the preferred methods of smoking. While there are a variety of materials these items are made from, the most popular versions are glass blown. Many of these are custom colors and designs and often resemble beautiful works of art. According to some artisans, each glass blown heady is a custom work of art, and they can look like animals, insects, pop culture references and even bottles of popular beers. The style and color combination are often up to the artist blowing the glass, but can be custom created by the user.
The only way to truly appreciate some of these unique works of art is to visit a location that sells them. To take a brief road trip and check out these beautiful works of art in person, you can easily search "find a smoke shop near me". While pictures may be worth a thousand words, they simply do not do these works of art justice. The handcrafted color, size, and shape combinations can only truly be appreciated in person. If the distance is a bit too far for you to travel, you can always scope out their website for your favorite smoking devices, flavors, and accessories. If you're concerned about your nosy neighbors scoping out your new heady glass before you get a chance to use it, have no fear, because they usually arrive in an unmarked box so that nobody knows what you've ordered.
Vaping has become more mainstream than cigars and cigarettes of yesteryear and it does not appear to be going away any time soon. And there's never been a better time to get in on the scene.