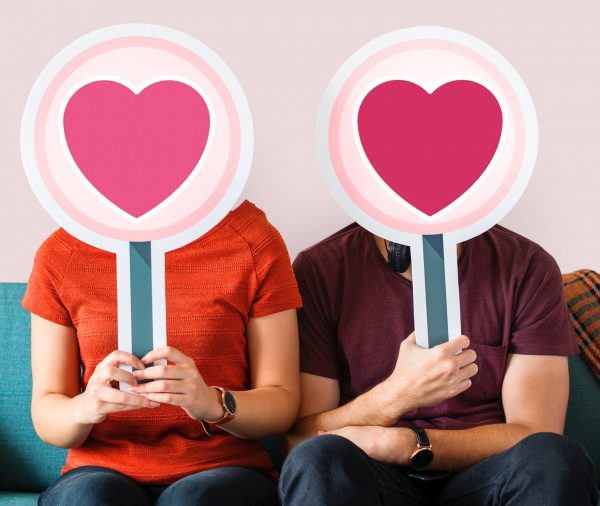 If you're looking for a relationship or possibly a life partner, online dating is a great option to extend your dating pool. No matter your age, ethnicity or educational background, you could find the right person who complements you and your lifestyle through online dating. In fact, 1 out of 5 relationships and approximately 1 out of 6 marriages start through online dating, according to the Statistic Brain Research Institute. Choose a dating site that is aligned with your dating goals. Once you've signed up for this dating site, be sure to step up your profile to the next level. However, while the right person for you is waiting to be found, you must ensure that your profile is strong and can compete with the other singles looking for a mate.
Personal Branding
Respect your online profile as you would your resume. Treat your online search for love just as you would a job search. If your personal brand on a dating site isn't very appealing, you are less likely to attract people who you would be interested in dating. Before you upload pictures and write about yourself, think about who you are interested in meeting. Then, reverse engineer your profile to attract this type of person. Are you interested in someone who is a health nut and frequents the gym? Opposites attract, but lifestyles usually do not. Think about ways to infuse characteristics about yourself that would match those of your potential mate. Maybe you are not a gym rat, but you might enjoy hiking, yoga or dancing. By emphasizing these traits about yourself, someone with similar interests may be drawn to talk to you.
Full Body Photo
Very few people like how they photograph naturally. With filters and the ability to crop, it is often hard to figure out how the person on the other end looks like. Instead of looking through photos and cropping the ones that you don't like your outfit or that your body looks weird, make the effort to take new pictures. Studies show that men and women who post full body photos receive more positive feedback and messages versus ones who only show pictures of their face.
Eye Contact
You might think an artistic picture with you looking to your side is cute, but it may work against you. Research shows that people who may good eye contact in photos are more favored because they look more trustworthy. If you are not facing the camera, the person on the receiving one will not be able to connect with you very easily. Also, it may appear as if you are hiding a physical feature instead of portraying a true depiction of your appearance.
Non-Selfie, Out-of-the-House Photo
While women can sometimes get away with posting a selfie on their profile, people who post non-selfies tend to get more attention on dating sites than those who stick to selfies. Additionally, people also enjoy viewing pictures that are not taken inside of someone's house. Photographs that are taken at events will allow people to see you in different environments, showing off your adventurous or fun side. It will also show that you are interesting, encouraging them to contact you to learn more. Also, while it is fine to post group pictures, do not post a group picture as a main photo. You want to be front and center, and you do not want anyone else to steal your shine.
Spell Check
Your potential partner might not be the grammar police, but poor spelling will make you look uneducated and sloppy. If you are not great with spelling, spell check your profile using Microsoft word, Grammarly or even the dictionary before you press save. Poor spelling may automatically disqualify you so be sure to articulate yourself well with correct grammar and spelling.
No Lying
Research shows that men tend to lie about their height, adding a few inches. Women are also guilty about lying but may do so by posting old pictures that do not reflect their current weight or overall appearance. If you are looking for love online, lying will get you nowhere fast. Of course, you should paint yourself in a positive light, but fibbing is not acceptable. Omission due to privacy may be permissible until a one-on-one conversation. However, the basics should be communicated in a straight-forward fashion.
Show Your Personality
If you're funny, it is not enough to write that you have a sense of humor. Words on online dating sites can be empty unless they are proven, according to Business Insider. Demonstrate that you are funny by infusing some humor into your profile. You could also demonstrate your humor by listing your favorite comedians or comedies to watch. Showing off your personality may be a difficult task, especially if you are not great with words. If you struggle to portray yourself well, ask a close friend to look over your profile and give you pointers.
70:30 Ratio
Your online profile should be 70% who you are and 30% what you are searching for in a mate, according to anhttps://ebm.bmj.com/content/20/2/48.full in BMJ journals. This 70-30 ratio will allow perspective partners to develop a good understanding of what kind of person you are and if they can match up to your expectations. If you spend too much time explaining what you want versus who you are, then people may not know whether they find you interesting enough to talk to. Lead with yourself, and the right person will be drawn to reach out for a conversation and maybe a date.
Update Frequently
Once you've created your online profile, be mindful that to be successful in online dating requires time, patience and hard work. It is essential that you update your profile with new pictures, especially your cover photo. If someone passed on you before, they may think twice the next time. By committing to creating and maintaining a good profile on an online dating site, you are making a commitment to be successful at not only dating but to finding the right mate. The more you update your profile, the more people you will attract, which will allow you to become more comfortable with online dating and how you portray yourself. Whether you are a baby boomer, Gen X, Millennial or Gen Z, online dating can be a confusing world, but with a determined attitude mixed with a good amount of dating savvy, you will be able to enjoy online dating and reap the benefits.