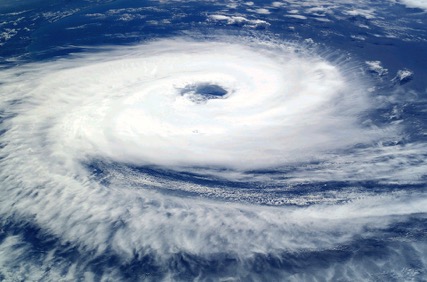 It's no secret that Florida has its fair share of hurricanes. With increasing potential for more storms each year, coastal cities like Miami, Fort Myers, Jacksonville, and Tampa have to worry most. Thankfully, there is plenty you can do to prepare even months in advance for a disaster that might impact your home.
Don't make the mistake of assuming you'll never be subjected to harsh storm damage. If you remember these preventative measures well before a hurricane is even close to landing near you, you will feel more secure and better equipped to riding a storm out.
1. Water Damage Restoration
While the service won't be required until after the storm has passed, you may want to give your local restoration services a call in order to assess what may occur and how much it may cost. Water damage in Delray Beach and other coastal areas after a hurricane may require immediate services such as dehumidification of your home and a complete drying process, as well as sanitization and clean up.
Don't be afraid to live defensively and get to know who will be helping you prior to an emergency situation.
2. Lawn Services
Whether you perform your own lawn services or outsource it, you may want to trim the weaker branches and get rid of any excess brush that can be potentially moved around and cause damage due to high intensity winds. If you have any large, precarious trees that have potentially weak roots, you may want to call professionals to come cut down a tree before it falls during a storm, which can result in damage or even fatalities.
3. Double Check Insurance Policies
It may seem like a given, but always be sure to reference your homeowner's insurance policies and what they specifically cover in the way of hurricane damage. If you need to adjust or change anything in your current plan, it's essential to do so before an emergency situation occurs.
Flooding insurance, for example, is not necessarily a given when it comes to coverage but can save you thousands in damages.
4. Purchase/Install/Check Storm Shutters
While many coastal homes have them built in, it is always a good idea to double check the function of your storm shutters. If you doubt their stability, always purchase new ones to have as backup.
While homes on the coast typically come with shutters, you may have to resort to purchasing wooden boards for windows on houses located inland. Avoid the myth of using tape to stabilize windows, as this can actually lead to them shattering more easily.
5. Stock Up on Supplies
While there always seems to be a last minute frenzy at Sam's Club or Costco, it is wise to purchase essentials in bulk well before the threat of a hurricane looms. As many have experienced or seen on the news, in the days leading up to a major storm most grocery and convenience stores will be out of things like water and batteries without the ability to ship in more.
By purchasing these in advance, you will save yourself the trouble, stress, and exceedingly long lines.
6. Preserve Important Documents
In the case of flooding or additional water damage, it is a very good idea to make copies of any important documents within your home. Any forms of identity such as birth certificates as well as proof of ownership should be duplicated and kept in a safe space. Remember to keep these documents in waterproof folders or containers of some kind to prevent damage as best as you can.