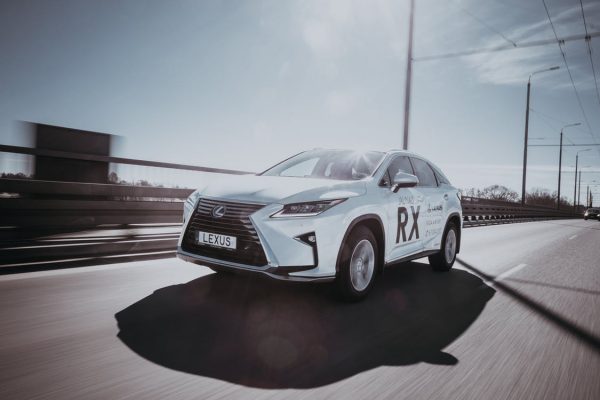 It's 2019 and technology continues to drive advancements in our world – from SMART home and office apps to VR and AI technology.
In business, technological advancements can save time and increase efficiency – for example hosting remote meetings via online video conferencing reduces the need for business travel. However, no matter how much of your business is done over the phone or web, sometimes there is no substitute for seeing a client face-to-face, and often a car provides the most practical and affordable option (you may have to wait a few years before flying cars become a viable alternative!) However, given the advancements in modern vehicles, is it time to consider upgrading your company car?
Why Upgrade Your Company Car in 2019?
In response to growing environmental concerns and rising oil prices, the automobile industry has responded by producing vehicles that are much more environmentally friendly and more affordable to run. In addition, government initiatives are making eco-friendly cars even more affordable.
Although electric vehicles are becoming an increasingly popular option for people, at this moment in time they may not represent a practical option for business people covering large distances; this is due to the need for regular charging.
Therefore, hybrid vehicles currently represent the most viable alternative – being a cleaner and more efficient option than pure petrol or diesel vehicles, whilst offering the same levels of practicality and convenience.
Another reason to consider upgrading your business' vehicle in 2019 is that many modern vehicles are fully kitted out for the modern professional. Many models feature SMART voice-activated technology, bluetooth, 4G and state-of-the-art satellite navigation systems.
Which Model to Choose?
Buying from a trusted retailer such as Imperial Cars will help you to find the right car for your requirements.
We've chosen three of the best hybrid vehicles for business travel in 2019:
Lexus IS Saloon
Lexus claims that this car can average around 65mpg.
The Lexus brand has a reputation for great reliability and affordable luxury; the IS saloon delivers on all counts. With low running costs and a smooth, comfortable ride, this particular model makes business travel a breeze.
Toyota Auris Hybrid Active
The Auris is a more conventional-looking car, but delivers the possibility of 60mpg, as well as low maintenance and great reliability. It's a practical, steady car that's great to drive – and the most affordable on this list too!
Hyundai Ioniq (Plug-In Hybrid)
According to Hyundai, this particular model can deliver up to an incredible 257mpg! And although the Ionic does require charging, the large size of the battery combined with a 1.6-litre petrol engine delivers an impressive range nevertheless. The Ionic also looks the part as a business vehicle – with sleek lines and a modern, comfortable interior.
Nowadays, investing in a new, eco-friendly vehicle can reap its financial returns in a very short period of time. And the financial benefits for business run even further, with tax breaks and government initiatives for eco-friendly models.
So, which car will it be?
Are you looking to upgrade your business car in 2019? What do you look for in a company vehicle?