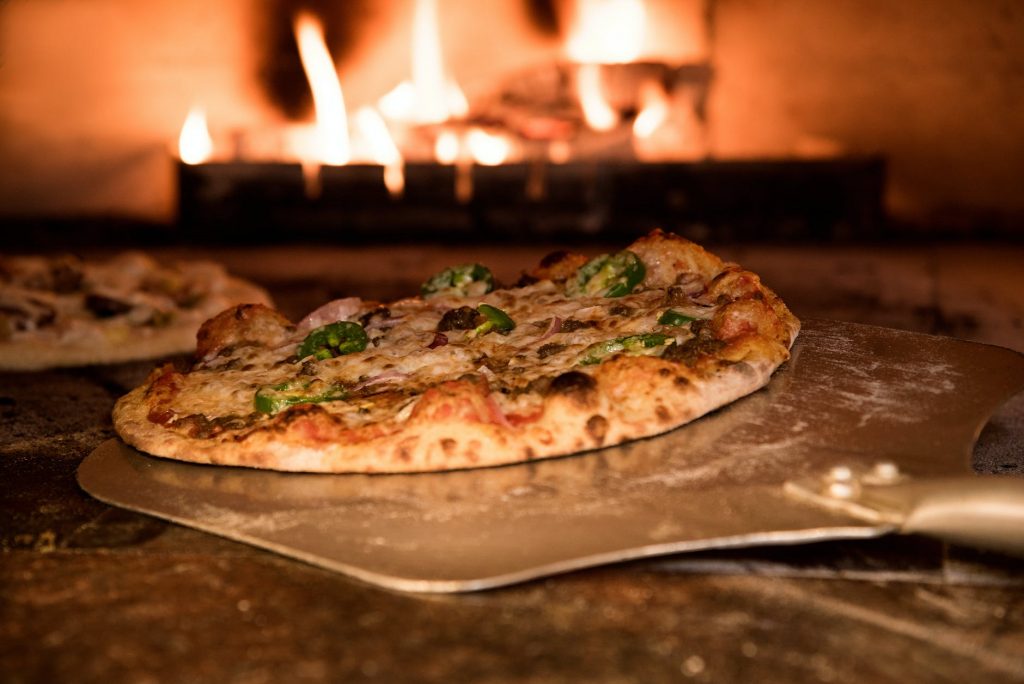 40% of new businesses fail in the first year. You can't build a business on dreams alone – to start a successful business you need to make sound business decisions to safeguard against becoming another statistic.

It's very sensible to know what the warning signs are so that you can safeguard against the worst, before it happens.

Surviving your first year in business
According to a recent study, 59% of hospitality facilities fail in their first three years – but if you break it down it's not actually that bad. Restaurants have a higher chance of success rate compared to other businesses in general – the first year holds a 26% chance of failure, the second 19% and third only 14%.

So why do resturants fail?
some common causes of failure include:
Low start-up capital
Poorly researched competition
Poor choice of location
Poor marketing strategy
Inconsistent marketing and promotional strategies
Poor business partnerships
Poor inventory and staff management
Unoriginal ideas
Drawing on my years of industry experience, let me show you how to avoid these pitfalls and ensure the success of your business. Don't be alarmed by the number I am about to quote. It is better to be well informed and plan for success than to undercut yourself and set yourself up for failure. You will need at least $30,000 as an initial investment to set up a new food business.

Do not think that you can borrow the full amount and then rely on an ideal projected weekly revenue. Ensure that you conduct realistic financial planning and forecasting and have backup plans in place. You may not be setting yourself up to fail, but you could be putting yourself in a financially risky situation.
You don't need to go crazy when decking out your premises. Brand new equipment and furniture isn't necessary either. You can find great second hand, ex-sample or otherwise discounted products on eBay, at warehouse sales, on Gumtree and through word-of-mouth.
Don't go crazy with your company credit card either. You might think that going wild and decking your restaurant out with everything you want will set you up for dazzling success. But if you plan wrong, or sales don't go entirely according to your forecasts, you could find yourself crippled due to a lack of working capital and looming credit card debt to top it off. Be frugal and cautious, and only purchase what you really need, when it is obvious that it is financially viable to do so.
Save, save and save! I cannot emphasize how important it is to ensure that you will have savings in the bank for the first year or two. If this means delaying opening your business, so be it. You want to be able to weather dry spells and any other unforeseen challenge that could come your way without having to shut up shop.
Here are some common pitfalls to avoid:
Expensive rent – Make a great financial plan and budget and then stick to it. Don't make the common mistake of choosing an overly expensive location that isn't within budget.
Lack of funds – You need cash flow and reserves at all times. Without liquidity, your business stalls
Sloppy finances– Every metric matters. Keep track of your inventory, theft, wastage, purchase costs and more. Remember to record every figure as it is, not as you want it to be.
Do your market research:
This one is self-evident. Sound market research allows you to account for and plan around any potentially tricky situations. Consider that only 10% of franchise businesses fail, while 35% of first-time owner businesses fail within the first year. This goes to show that market research really pays off.
So what makes franchises more successful?
Franchise owners already have so much more market-research data at their fingertips. From experience at their existing stores, they know what mistakes to avoid and they also know which business practices are likely to be really successful.
But with unrushed, thorough market research and a great business plan, you too can emulate this model for success.
Location, location, location
Market research will help you to pinpoint the best possible location for your business.

Who is your target market?
Are you targeting professionals in need of a quick, high-quality lunch? Best set up shop in a classy area downtown. Are you after customers who want something cheap? A university fod court might be a better option.
Is your premises visible and accessible?
No matter how good your concept is and how enticing your offering, if customers cannot easily find a park, you simply won't have the foot traffic numbers required to run a successful business. Similarly, if your business is not visible to pedestrians and drivers, you just won't generate the levels of traffic needed to sustain your business.
Marketing is key
Especially in todays day and age, you simply cannot rely on word of mouth to carry your entire marketing campaign. With so many marketing and social media toosl at your fingertips, you just about spell your own death if you refuse to take advantage of them. You need to stand out in an increasingly crowded marketplace, and to do so you can hire marketing experts. A great area to invest in is SEO, or search engine optimisation. This is the process of using keywords and metrics to boost search results, so that when a customer searches 'dinner near me', 'great pizza' or even 'date-night ideas', your restaurant is one of the first results to pop up.
Listen to your guests
In an ideal universe, you would be cooking and serving only dishes that you personally love. However, customer demand dictates that you menu be tailored to cater first and foremost to your customer's needs and wants. Be sure to price your food in reference to what your customers are willing to pay, and to adjust the service to the levels that they expect.
Choose your business partner wisely
Be very wary if your business partner is also a family member, close friend or romantic partner.
Shared financial risk can be incredibly taxing to any relationship, and you do not want your business to come in the way of a relationship that you hold dear. Whoever you chose as a business partner, be sure that you are both able to collaboratively resolve any issues that may arise.

Great partners each bring different qualities to the table. Before you embark on a business partnership, be sure to clearly define what role is expected of each person. To avoid discord and dispute further down the line, its also very important to separate functional roles and equity ownership.

Understand your customer base.
You can make your restaurant pleasant and your service friendly, but to really address your customer's needs and ensure that they leave satisfied, you need to create an accurate customer profile and then tailor your service accordingly. Observe your customers closely, pay attention to feedback and be sure to directly address all of their concerns. After all, customers are the backbone of your business.
Control your staff and your inventory.
Profitability analysis and inventory control are ongoing processes that you simply cannot neglect. In fact, bars can lose up to 20% more potential sales due to spilt, wasted or free food. This can really add up.
To safeguard against such loss, make sure that your inventory list is extremely specific and updated daily or at least weekly. This will allow you to accurately account for and prevent against such discrepancies.

Consistent food and service quality.
Your gets come to know and love particular dishes available on your menu. They also come to grow accustomed to specific levels of service. That's why a winning formula should not be changed without careful consideration. Even though you may be tired of a particular dish, a sure-fire crowd-pleaser should never be axed. Your clients keep on returning to have their expectations met, so do not disappoint them, otherwise they may turn elsewhere.
Of course, you can always introduce new and seasonal menu items. Your menu need not get stale. But overhaul it with caution.

Original ideas
even if your food offering is run of the mill, make sure to distinguish your restaurant from the competition through clever brand positioning and great marketing. For instance, this can be done through decoration, promotions, amazing staff.
Protection
You also need to consider if your business has adequate protection, should the worst happen. That's why it is a great idea to take out a business insurance policy. Find out more about restaurant insurance.

Above all, always work on bettering yourself as a small business owner. Attend seminars, read the biographies of other successful entrepreneurs. Take short and online courses on business and hospitality management and attend community and industry networking events. This, too, is a great way of planning for the success of your business.