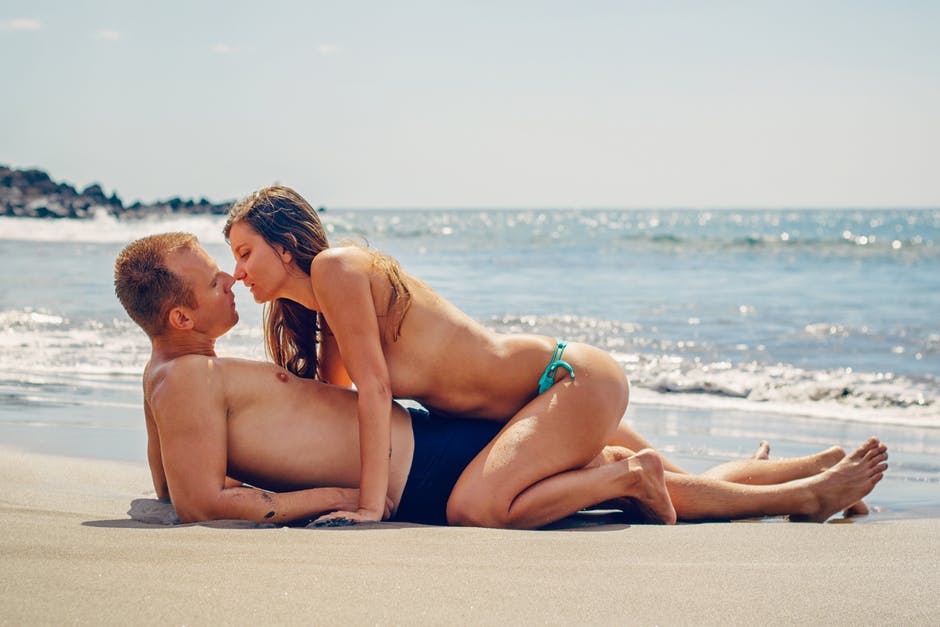 Couples who travel together have happier and healthier relationships than those who don't. 94% of couples who travel together say they feel close to one another. Only 86% of non-traveling couples feel close. 
Whether your relationship is alive and kicking or you could use an injection of spice, an erotic getaway can ignite your passions. Skip the standard "hedonistic tropical resort" and check out these three erotic vacation ideas.
1. Hotel Amour
Paris, the city of love, is the perfect couple's destination. But don't stay in just any hotel, stay at the Hotel Amour and ramp up the erotic theme of your vacation.
This artisan hotel's decor is artfully done in a way that only the French can achieve. Each room has its own personality, from a ceiling covered in disco balls, mirrored walls, to erotic art on the walls. There are erotic highlights throughout the hotel, a male member shaped chair, or a well-endowed Mickey Mouse statue.
2. Hotel Z Naughty and Nice Packages
If you're looking for something unique to do during February for Valentine's Day, then check out the Hotel Z in New York. Located in Long Island City, you'll have one of the best views of Manhattan. When booking your room, be sure to mention that you want to book either the Naughty or Nice Package.
Included in the Nice package is a queen room, Champagne, a dozen roses, breakfast in bed, and an in-room massage for two. Get daring and choose the Naughty package for a queen room with a box of trinkets to spice up your stay. Each box includes a tickle feather, handcuffs, blindfolds, edible underwear, a book of erotic games, champagne, chocolate-covered strawberries, and breakfast in bed.
3. Las Vegas
What better place to go for your erotic vacation than the destination aptly named Sin City? While Law Vegas has worked hard to clean up its reputation, there are still plenty of adult-only activities to enjoy. Plus, you can get car rental deals thanks to it being a popular vacation spot.
Book your stay at the last adult-only hotel, Artisan Hotel Boutique. During the week, it describes itself as a quiet place for adults, business professionals, and leisurely travelers.
On the weekends, it sheds this cloak of conservatism and becomes a non-stop party of adult geared fun. Walkthrough the slightly Gothic themed lobby and head out to the topless-optional European Pool. When you've had enough of the pool parties, DJs, and other late-night activities, head to one of the many erotic themed rooms for some rest.
Book Your Erotic Getaway
So, where do you want to travel for your erotic getaway? Maybe Vegas with its casinos and shows sound appealing. Or perhaps the New York skyline is calling your name. Then Paris is an excellent choice if you're looking to travel a bit further.
Browse the travel section of our blog for more articles to get you inspired for your next trip.