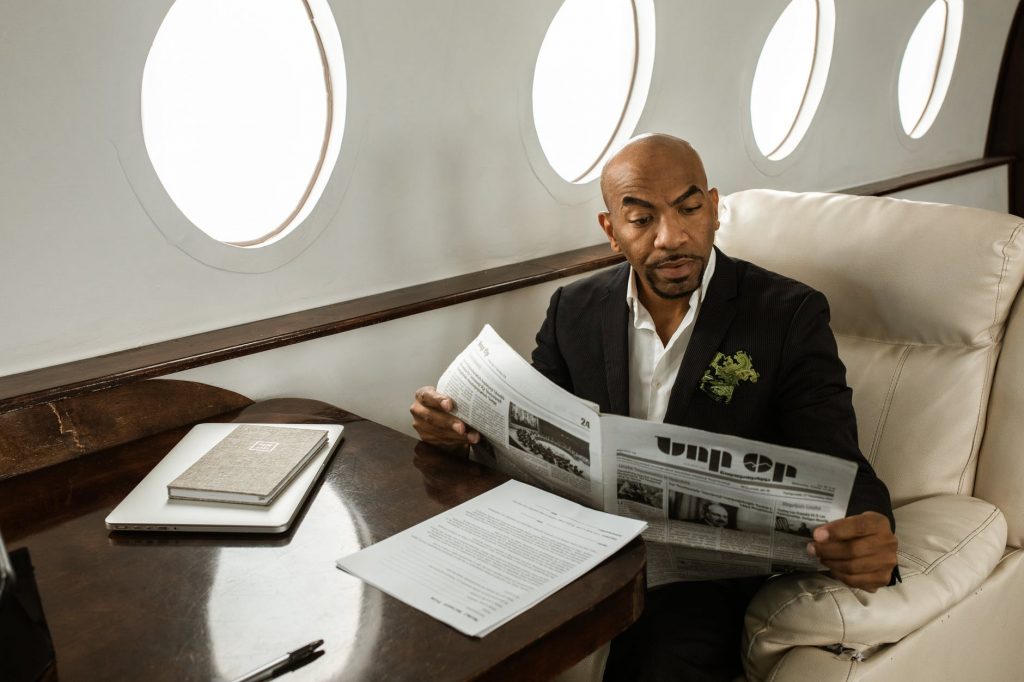 So, how much is known about private jets? We shall consider the different types, how individuals and companies make use of them, and how you can go about hiring one from companies such as Jettly's Private Jet Charter Service.
Types of Private Jets
There are many different types of private jet that are used by companies that you might find yourself flying in should you decide to hire a private jet. The Honda Jet Elite, for instance, that is considered a very light jet and the farthest flying of the aircraft in its class, with a range of 1,437 nautical miles or 2,661 km. Or the Cessna Citation, a small light business jet built by Cessna as part of the Citation family and launched in October 1989, which has a maximum cruise speed of 748 km/h.
Other jets by size include:
Brazilian Embraer Phenom 300 – Range 3,650 km, Wingspan 16m, Top Speed 963 km/h.
Israelian Gulfstream G100 – Range 6,045 km, Wingspan 17m, Top Speed 874 km/h.
American Cessna Citation Sovereign – Range 5,273 km, Wingspan 19m, Top Speed 848 km/h.
Bombardier Challenger 605 – Range 7,400 km, Wingspan 20m, Top Speed 870 km/h.
Bombardier Global 600 – Range 11,390 km, Wingspan 29 m, Top Speed 950 km/h.
Airbus A318 – Range 5,700 km, Wingspan 34 m, Top Speed 871 km/h.
An interesting point to note is that private jets fly higher than commercial airplanes. This is because there is less traffic at higher altitudes. An advantage gained from this is that the private jet can avoid bad weather that could delay flights or create unwanted turbulence during a flight.
Individuals and Companies Who Hire Private Jets
Private jets can be hired by individuals and groups for short and long flights for personal and business use. They are popular among celebrities who wish to bypass the hectic queues in airports and avoid the cramped seats associated with economy class. That is those without their own private jet, such as Oprah Winfrey, whose jet cost her $52 Million, and Tom Cruise who paid $45 Million for his. Justin Bieber and Taylor Swift have also made use of their own private jets. Family flights with children and pets can be undertaken in private jets. They can be used for travelling to corporate events and conferences. Sports teams hire private jets because of being able to opt for a larger size plane that accommodates their whole team yet affords them all the privacy they would not otherwise have on a commercial flight. Wedding parties, hen nights and stag party groups will make use of private jets. Why not book one for your milestone birthday?
How Do I Hire a Private Jet?
With the Cirrus Vision Jet being the cheapest private jet on the market at $1.96 Million, the only affordable option for those still wanting comfort, convenience, and consistently faster travel, is to opt for a private jet charter service. To hire a private jet is a very similar process to booking yourself onto a commercial flight. You will select your cities for departure and arrival, the date that you prefer to take off and land, and the number of passengers that you wish for the plane to carry. Like booking a commercial flight, you will want to find a competitively priced deal from a reliable and experienced provider.
An article written about The Surging Popularity of Affordable Private Jet Travel gives an idea of how this growing form of travel is becoming an option anyone can consider.
So, hopefully now you have a greater understanding of the types of jets which are used for private chartered flights, the types of people using them, and how it can be an option for you, too.