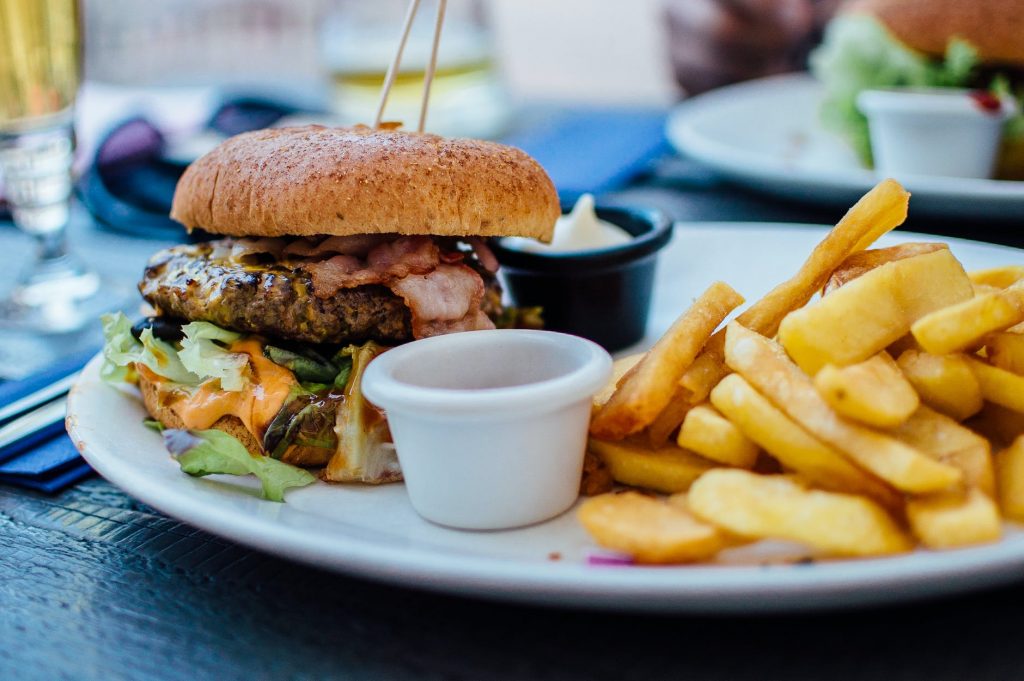 You know how it goes when you're searching online for a "cheap lunch near me." You get a flood of results, but it's hard to know which one to choose, especially if you're looking for a satisfying lunch with fresh ingredients that also features food delivery and delivery deals. The next time you search, give Papa John's a try. Here's a closer look at the company's delivery service and deals.
How Papa John's Became One of the Best in Food Delivery
Papa John's began in 1984, operating out of a broom closet in Jeffersonville, Indiana. From this humble beginning to today's enterprise with more than 5,000 locations in 45 countries worldwide, quality is a staple of the company, from ingredients to packaging and delivery.
Papa John's became one of the best in food delivery not only because of its great food and thousands of locations with late-night hours but also because of its online ordering features. When you're ready to place your order, here are some of the options available to you:
Mobile: Order from your phone or personal device using Papa John's App
Text: Respond to Papa John's many offers and alerts
Web: Order from your desktop or laptop by visiting PapaJohns.com
Papa John's also makes it easy for you to be a returning customer by making repeat orders easy with tracking your favorite menu items and past orders.
Another aspect of Papa John's food delivery service is its convenient ordering system that lets you plan your order for the date and time that suits you. While hours vary by location, search the internet for "best food delivery near me" and choose Papa John's. You can then find the location nearest to you and place your order. Easy as (pizza) pie!
How You Can Get Some the Best Pizza Delivery Deals
Now that you know about Papa John's food delivery service, are you ready to hear about its best pizza delivery deals? Pizza deals and specials apply to delivery and carryout at your nearest Papa John's restaurant. They include discounts on pizza, breadsticks, chicken wings, drinks and more. While menus, offers and pricing may vary for each restaurant, here are some examples of delivery deals.
Papa's Picks: From a create-your-own option to classics such as pepperoni, sausage and cheese, rely on Papa's Picks for a delicious meal at a great price.
Handcrafted Specialties: Choose from options such as The Works, The Meats, Super Hawaiian and Ultimate Pepperoni.
Handcrafted Meatless Specialties: Delicious meatless options vary from Extra Cheesy Alfredo to Garden Fresh and Tuscan Six Cheese.
Local Flavors: Specific to your neck of the woods, order the flavors your friends and neighbors rave about, such as Hawaiian BBQ Chicken.
As you can see, the next time you search the internet for "cheap lunch near me," Papa John's is a great choice. The company not only gives you abundant menu options but also delivery services and deals that save you money, especially when you're ordering lunch for a group of family members, colleagues or friends. Order your lunch today!