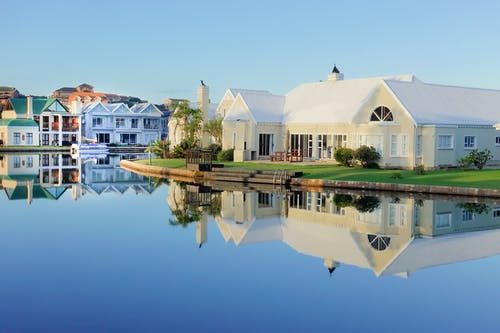 When you already own a property abroad, like one in Singapore, then it comes with various costs. If there's a home loan, then it might be pricey compared to lower interest rates today. Also, there are other possible factors to mull over too.
Here are 7 reasons to refinance your home loan.
Cheaper Loan Available Now
If you weren't originally able to get a great deal on a home loan, that might not be the case now. If the interest rates are significantly lower than they once were, then a refinance home loan might save money on future payments. If you've bought a home in Singapore, then PropertyGuru could assist you in arranging a home loan as a foreigner. They'll help you factor in any loan closing costs, savings on the old loan, and tax deduction variances on interest, where applicable too.
Altering the Loan Duration
Circumstances may have changed. In which case, changing the loan duration by refinancing is certainly one way to do it.
If your living expenses have risen due to getting married and having a family or for other reasons, then maybe the loan is proving expensive. It may be possible to get a new loan for a longer term to reduce the payments on it.
The other possibility is that you wish to clear the loan much sooner and combined with lower interest rates now, you're thinking of replacing the existing loan with a shorter one. That way, you can save money on interest twice over and become mortgage-free in few years.
If you are looking to free up capital tied up in your property, then taking out a larger loan can do just that. It's the only reliable way without needing to sell the property and lose your vacation spot.
If you're able to borrow more than before on the existing home, then part of the funds will go to pay off the existing loan and the remainder would get transferred into your bank account. At which point, you'd be free to invest it or to use it to start a business.
Your Credit Score Has Markedly Improved
As a foreign buyer in a market like Singapore, then perhaps a larger deposit was required, and a high-interest rate was used because of no credit history in the country.
Subsequently, if it's been a few years down the road and you've made all your loan payments on time, then the banks may now have a credit score for you. Alternatively, they can at least see your history of reliable payments on Singapore financing and feel more comfortable lending at a better rate than before.
In the above situation, refinancing may considerably reduce the cost of an existing loan if it was the only previous credit taken out in the country. Even if the refinancing may only be issued by the original lender, they at least have their records to go by and can reassess the reliability of their client.
If you have debts and plenty of equity in the property, then refinancing may free up money that can be paid to consumer debt.
While this is certainly not a long-term solution to a lifestyle of excess where more money goes out than comes in, it can be done at a much lower interest rate. Also, if you own a home in Singapore but still have credit card debt in your home country, then it can help to clean that up before a full relocation.
While selling the property would be a cleaner break, if you like the home, then it's the less desirable option. So, refinancing can either create more slack between monthly expenses and outgoings to send to outstanding debts or provide a lump sum to do the same. Or both.
Original Lender Looks Shaky
Some lenders can run into difficulties themselves when dealing with sub-prime customers and then suffering too many loan defaults. Or they can borrow money at the corporate level and end up on shaky ground financially or see their credit scoring decline.
In a situation where the lender looks like they could be running into financial difficulties, it may be helpful to repay the loan and move to another lender where that concern isn't present. While this would be a precautionary move and rarely needed, it can help some vacation homeowners sleep better at night.
When you wish to keep your vacation home but refinance it, like at the beginning of your rental empire, then that's one approach to getting the money to start.
Many vacation homeowners do it the other way by upscaling to a larger property and then renting out (instead of selling) their existing property. However, either way, works fine.
It may be a better way because you can purchase another rental property and be sure it won't contravene any leasehold or other property agreements relating to renting.
Refinancing your vacation home should always be motivated by a good reason. When one of the above reasons is the motivating force, you should be on the right track.