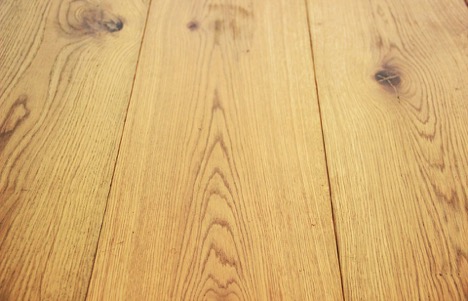 Hardwood flooring is a wise choice when it comes to refurbishing your room or building an extension. Beauty, elegance, and warmth are some of the things that hardwood floors can give you. They can even last for decades, no wonder hardwood is considered a solid investment in case you decide to sell it in the future. Think about these five vital factors to help you get the ultimate value of your investment.

1. First, think about the style of your home. This step is important when choosing a hardwood floor. This means you have to consider all the interior pieces of your home such as cabinets, trim work, and any other decorations that should complement the floor. Traditional is the most comfortable of all styles which will match a darker flooring. While modern style endorses simplicity and functionality, perfect pair with a gray or light stain hardwood flooring. Designers may suggest a lot of styles but you can always experiment to come up with your own ideas that will show the uniqueness in you.

2. Next to consider is the staining and finishing options. Almost all stains and finishes can be applied to most types of wood. Truly, hardwood floors are naturally beautiful but a stain can boost the wood's color. It can also help feature the wood's interior grain pattern which will strengthen its artistic charm. Finishing, on the other hand, prevents the floor from getting dirty, making the floor easy to maintain.

3. Meditate on your everyday lifestyle when selecting a hardwood floor. Do you have kids or pets in your home? Then opt for a type of wood species that is more durable and it's preferable to select a hardwood that can be sanded and refinished such as solid hardwood. Lighter floors can hide scratches as much as dark colors. Using a water-resistant sealant will keep your floor looking new even if accidental spills happen.

4. One crucial part of hardwood installation is to know what will lie underneath it. A good hardwood flooring depends on a proper subfloor. It is important that the subfloor is made of a material that can hold a nail or a staple for the life of the solid hardwood floor. A plywood subfloor is good for solid and engineered hardwood floors. However, a particle board subfloor must be replaced with plywood while concrete slab floors also require plywood installation prior to adding solid wood floors.

5. Another factor to consider when picking a hardwood floor is to know the amount of sunlight that enters your home. Keep in mind that natural daylight may either enhance or ruin the appearance of your wood floor. You can regulate your room's radiance by choosing the right floor. Wood floors with dark color are best with rooms that have plenty of natural light which creates a contrasting effect. While rooms with a minimal amount of natural light should have a light color hardwood flooring to balance the lighting inside the room.

No matter what type of hardwood you choose, be sure to follow your own style and that your choice meets your needs. Check out the flooring installed by Dallas Flooring Warehouse and start choosing the best hardwood for your home.