If you love going out clubbing, or you regularly have to arrange entertainment in terms of nightlife for people as part of your job, then the Discotech app is a must have tool for your smartphone. Discotech is not the only nightlife app out there, but it is certainly the most feature rich – while other apps simply tell you what is going on in your area and help you find out more about clubs, nights and DJs, Discotech goes much further, and takes all of the hassle out of planning a night out. This of course leaves you completely free to enjoy yourself!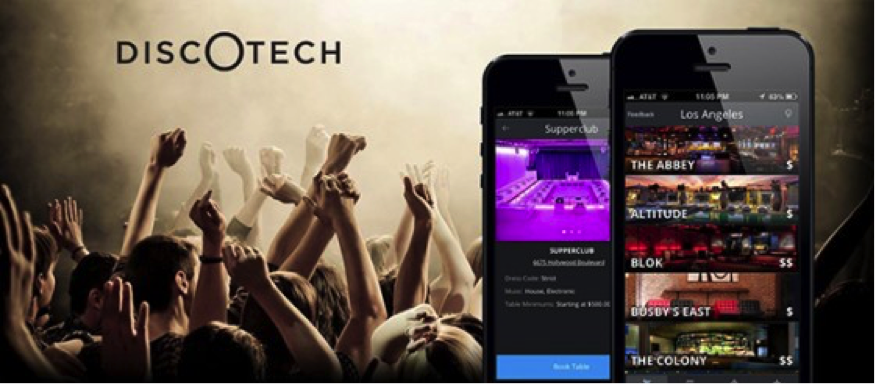 Discovering Where to Go with Discotech
If you live in Miami, Los Angeles, San Francisco, Washington DC or Las Vegas, you absolutely need Discotech on your phone (and it is available for both Android and iOS, so you shouldn't have a problem getting it). While there are plans to add more cities, at present these are the only ones covered, however it is also a good idea to install Discotech if you are just visiting one of these places if you plan to party while you are there – its discovery features really are first class. Not only does it show you what specific nights are on in each venue and who is playing, it also allows you to search, order and filter by things like music genre or price. If you have found a DJ you really like, Discotech can also help you keep track of where their next sessions are going to be.
Booking for Bottle Service
When you want bottle service at the club, Discotech is able to handle your booking for you. The interface is clean and easy to use, and it takes just a few clicks (or rather screen taps) to enter the size of your party and when you want the table. You can also see how much you can expect to pay for bottles from the app. There is even a loyalty scheme for using this, so you can get extra perks as you rack up points for regular bookings.
Tickets and Guest Lists
Another great time saving feature that Discotech offers is the ability to put yourself on paid or sometimes even free guest lists for nights. This can save a lot of waiting in line. If your chosen club doesn't offer this for the night you want, then you can still buy tickets ahead of time through Discotech and get in to the club just by showing your phone at the door.
Social Networking
You can connect with other friends who use Discotech and then invite them along to nights out you are planning, or see where they are planning to go. The social features really complete the app which, after all, is geared towards making your social life easier to organize!
Discotech is a really great app, and as more cities and clubs are added, it only looks set to get bigger!