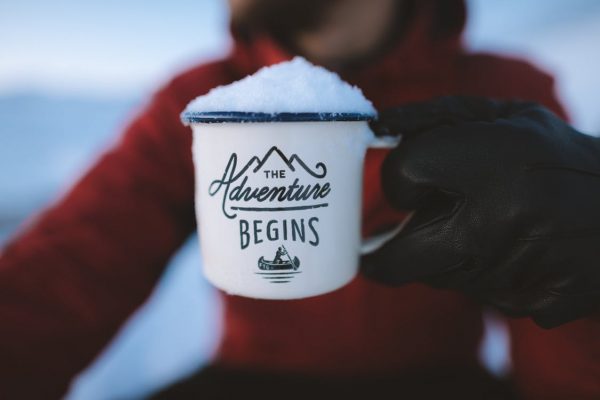 Are you planning for a great holiday at an amazing destination like Portugal or Bali? While the idea of going on a trip is rather overwhelming, it is even more exciting to think about all the luscious delicacies you can eat and your favourite local gourmet items you can pack away for a fabulous experience. As per a study conducted by Mortar Research in Dec 2018 on food packing trends amongst Britons, almost 52% of the vacationers like to pack 'standard British food'. These include cookies, baked beans, tea bags, their favourite cereal, and marmite to enhance their vacationing experiencing.
The study also suggests that holidaymakers prefer taking their favorite brew & holiday food like tea (37%), Coffee (23%), custard creams or digestives (16%) and even baked beans (7%) with them. These items form an integral part of their pack list. Aside from making online bookings, most vacationers also search for a nice online food delivery service to take their favourite meals along on the journey. A poll conducted by Oliver's Travels suggests that people like to pack these staple food items and other accessories such as toilet rolls, slippers, family snaps & pillows for added convenience and to flay any homesick vibes.
Oliver's Travels has just started a Home from Home Delivery Service for Britons travelling to popular destinations longing for a more 'homely' feel abroad. That will have a trip hamper loaded with British staples delivered at your doorstep to step up your travel experience.
Why look for an online service and fuss over places that can deliver staples you prefer? Take an Oliver's Travel Hamper with you instead, on your trip. It includes top staples like Jaffa Cakes, Cadbury's Dairy Milk, Canderel sweetener, Lea and Perrins Worcestershire sauce, HP brown sauce, Heinz Ketchup, PG Tips Tea Bags, Kenco instant Coffee, Chocolate Digestives, Weetabix, Heinz Baked Beans, Cathedral City cheddar cheese, Branston Pickle, Marmite, Tabasco and Andrex toilet paper.
Make your vacation even more exciting by taking this hamper along to avoid high luggage costs, customs clearance or the inconvenience of having to try other brands because your favourites are not available abroad. As per the study, almost two-fifths or 40% of the people take these items because they feel these will not be available outside the UK while 34% believe the brands available at holiday destinations have differing taste.
With beverages, almost 48% agree that staple tea brands do not taste the same in foreign places. If you're pondering over extra baggage allowance or having to declare certain staples at the customs to avoid fines, then order a nice hamper from Oliver's concierge service as indicated by the infographic below and take a piece of home comfort along on your indelible family holiday.