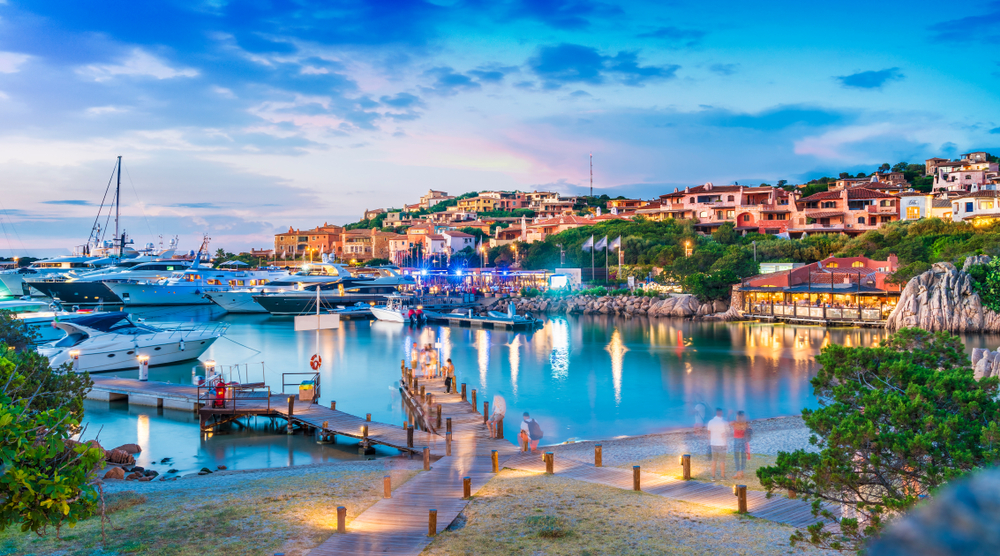 In recent years the superyacht industry has developed at a rate of knots across the world, with a large number of new marinas offering additional berths springing up in all fours corners of the globe.

State-of-the-art marinas with excellent marine and leisure facilities as well as first-class restaurants and boutiques are now emerging in many coastal resorts, from Costa Rica to the Mediterranean island of Cyprus.

The best marinas are not simply a place to moor for the night. They offer yacht guests a chance to wine and dine just metres from their vessels, stock up on provisions and take part in land-based sports offshore.

It would be impossible to list all of the excellent facilities across the world, but here are the five marinas in the Northern and Southern Hemispheres which have made the biggest splash.

The best marinas to check out in the Northern Hemisphere
Marina di Porto Cervo, Sardinia, Italy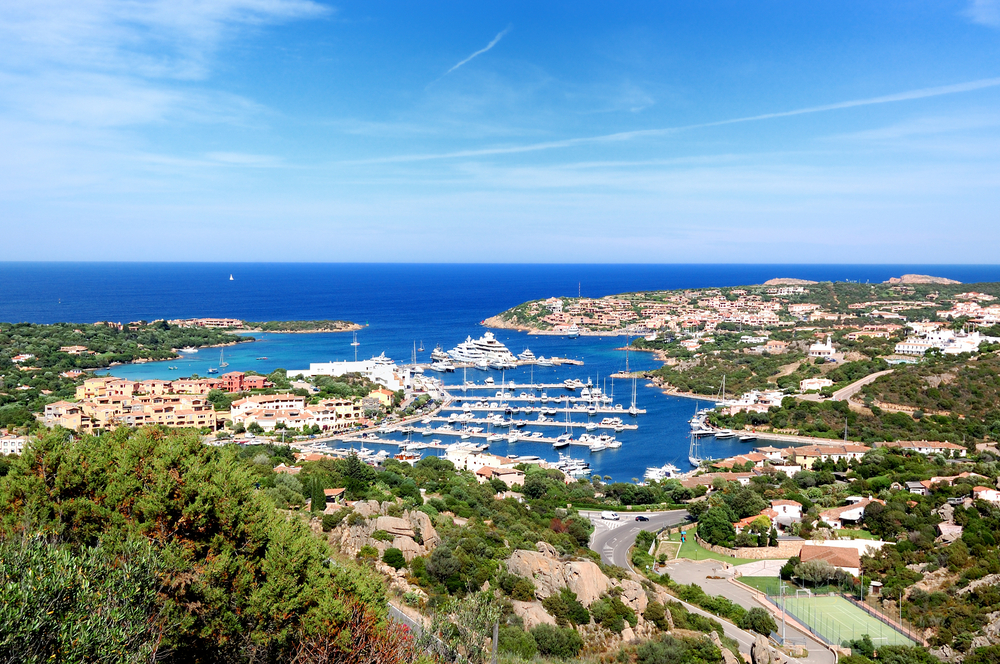 Of all the luxurious European marinas out there, the Marina di Porto Cervo is particularly impressive. The marina, located on the northern tip of Sardinia on Costa Smeralda, is said to be the second most expensive in the world, after Italy's Marina Grande in Capri. It has 60 superyacht slips, which can cost more than 2,500€ in July and August.

Ibiza Magna, Ibiza, Spain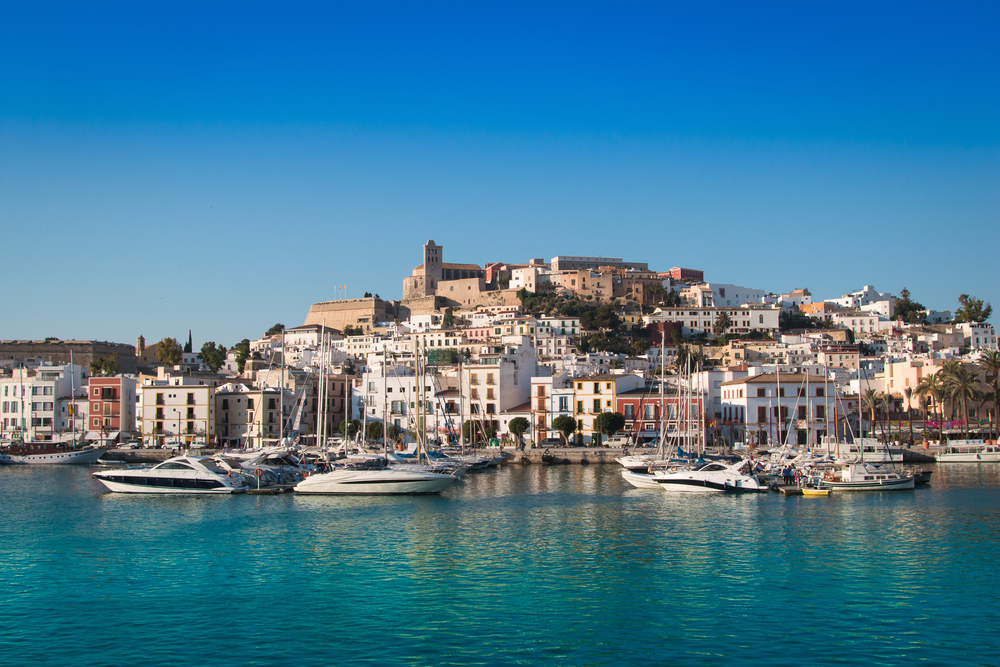 Ibiza Magna on the Balearic party island of Ibiza exudes individuality. With a limited number of exclusive berths, the marina is located a stone's throw from Ibiza's iconic nightclub, Pacha.

Puerto Banus, Marbella, Spain
Probably the best marina on mainland Spain is Puerto Banus, in the popular superyacht destination of Marbella. The marina has more than 900 berths and boasts excellent facilities, shops and restaurants. Its setting is also noteworthy – its backdrop is the stunning Sierra de Marbella mountain range.

Ayia Napa Marina, Cyprus
This almost-completed luxury marina in the party town of Ayia Napa looks set to be one not to miss if you are chartering a yacht in the southern Mediterranean. Due for completion in 2021, it will offer 600 berths as well as 190 apartments and a series of villas, a brand new yacht club and beach club as well as shops, cafés and restaurants.

Portonovi Marina, Montenegro
Portonovi was opened in the summer of 2018, offering 238 berths and able to accommodate yachts up to 70 metres all year round whilst superyachts up to 120 metres can moor there in the summer months. This European marina, which has a helipad as well as a number of high-end boutiques and restaurants, is an ideal start or endpoint for exploring Montenegro and Croatia.

Luxury marinas to check out in the Southern Hemisphere
Yas Marina, Abu Dhabi
Yas Marina is situated in the Middle Eastern hub of Abu Dhabi, on the island which bears the same name. The 227-berth marina can accommodate superyachts up to 150 metres, and offers visitors access to an exclusive waterfront area with world-class dining, lifestyle, fitness and entertainment opportunities. It also features the Yas Marina Circuit, home to the annual Formula 1 Abu Dhabi Grand Prix.

Port de Gustavia, Saint Barths
Port de Gustavia on the Caribbean island of Saint Barths is one of the most exclusive marinas on the planet and particularly popular over Christmas and New Year, when the rich and famous flock to this tiny corner of paradise. With very few slips for large superyachts, it is essential that you reserve well in advance if you hope to rent a berth here for the festivities.

Caroline Bay Marina, Bermuda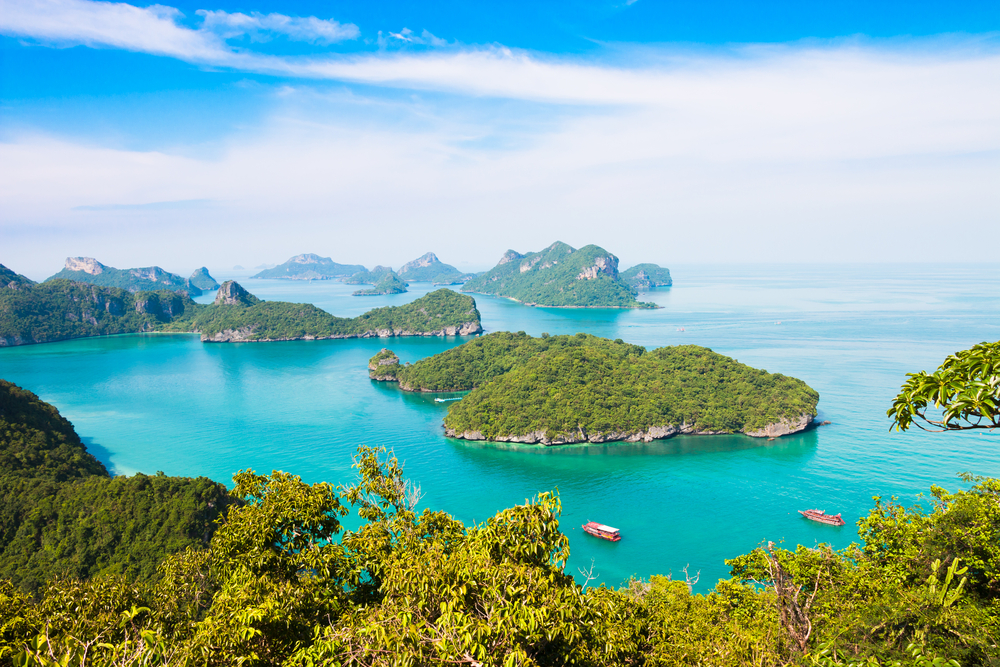 This is one of the Caribbean's newest and best marinas, situated in the Little Sound, Bermuda. With facilities to accommodate yachts up to 90 metres, it also has 30 berths for superyachts over 30 metres. The Caroline Bay development also features a luxury Ritz-Carlton Reserve boutique hotel with spa, restaurants and a range of watersports activities.

Golfito Marina Village and Resort, Costa Rica
Golfito Marina, situated in the Gulf of Golfo Dulce in Costa Rica, was opened in 2017 to rave reviews. With provisions to accommodate yachts up to 121 metres, it is one of the first marinas of this size to open in Costa Rica. The on-site members' yacht club is particularly luxurious with restaurants, a cigar lounge and private concierge service.

Port Takola, Thailand
Situated just east of Phuket in the archipelago of Krabi and Phang Nga Bay on the southwest coast of Thailand, Port Takola is the perfect marina to welcome charter guests exploring this much-sought-after cruising destination. With pontoon berths for 260 yachts up to 131 feet, the marina also offers residences, a resort hotel, nature trails, and a museum.
If you like to discuss reserving a slip in one of the world's best marinas, why not contact the team at YACHTZOO, the leading yacht brokerage in Monaco.