It's been on Netflix instant watch for years but it was only until just recently I started delving into the mythology of The X-files. Whether it is a "monster-of-the-week" episode or one that furthers the alien conspiracy theory, The X-Files is a solid series that balances drama, comedy, spooks, and thrills.
I always knew that Breaking Bad's creator Vince Gilligan served as executive producer for X-Files  and that he wrote a couple episodes but I never realized there were so many parallels between the 90's paranormal investigation drama and the groundbreaking AMC Drama Breaking Bad. Some of my favorite X-Files episodes were penned by Gilligan including the terrifying "Unruhe", the hilarious "Small Potatoes", and the disgusting "Hungry".   Here are a couple similarities and downright crossover performances from the X-Files and Breaking Bad.
Bryan Cranston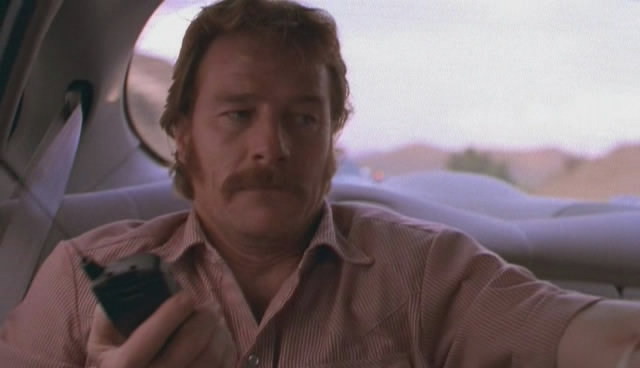 When Breaking Bad first hit the airwaves in 2008 many people were shocked to see "Hal" from Malcolm in the Middle peddling methamphetamine with the cartel. However, Vince Gilligan knew that he wanted Cranston for the role of Walter White all the way back in 1998 when Cranston starred as Patrick Crump in the episode "Drive".  Cranston portrayed an anti-Semitic man who suffered from a condition in which he could not move below the speed 60 m.p.h. or his head would explode. The character was very similar to Walter White as he was simultaneously loathsome and sympathetic. Gilligan said, "Bryan alone was the only actor who could do that, who could pull off that trick. And it is a trick. I have no idea how he does it. "
This performance led to Cranston getting the phone call from Gilligan in 2006 and even convinced AMC executives that Cranston could shed his reputation as Hal and become Heisenberg.
Raymond Cruz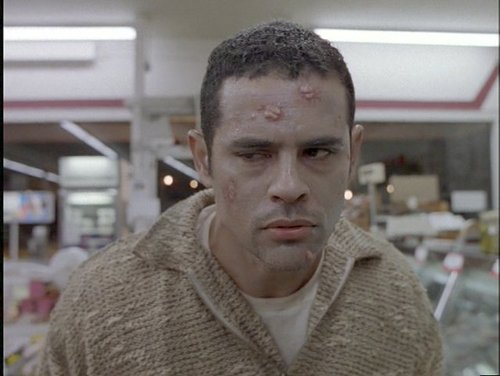 Raymond Cruz, better known for playing the violent, psychotic meth dealer, Tuco Salamanca also made an appearance on the X-Files before moving to Gilligan's Breaking Bad. In The X-Files episode "El Mundo Gira" Cruz plays Eladio Buente a man who has started becoming a chupacabra or a blood sucking demon from Mexican folklore. The character is similar to Tuco as Eladio's transition from man to chupacabra makes his personality very erratic and nearly psychotic. This might be the first time we are introduced to Tuco's scream.
Vince Gilligan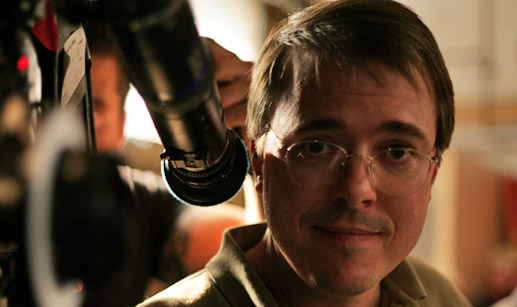 While this is fairly obvious as Gilligan is the creator, lead writer and director for Breaking Bad, the 46-year-old screenwriter would have never gotten his start had he not submitted a script to The X-Files producers 18 years ago. Gilligan was a fan of the show and submitted his first written television work "Soft Light" which aired towards the end of the second season.
Gilligan went on to write 26 more episodes where he crafted  his personal style, blending smart witty dialogue, realistic flawed characters, suspense and ultimately comedy. One of my favorite episodes of the series is "Pusher" in which a criminal has the ability to control other's minds. The shocking conclusion marks the first time that a game of Russian-Roulette was aired on television and the final sequence is as intense as the train robbery scene in Breaking Bad's fifth season.
Gilligan also got to stretch his production legs on the show and was made an executive producer after the third season. Additionally, Gilligan wrote one of the riskiest episodes in the show's history with "X-Cops" which was a parody of the popular Fox television show "Cops".
This is one of the first examples of a "found footage" mockumentary and I found the episode to be both inventive and legitimately frightening. The "monster" in this episode is a boggart of sorts and manifests itself as it's victims greatest fear.
The RV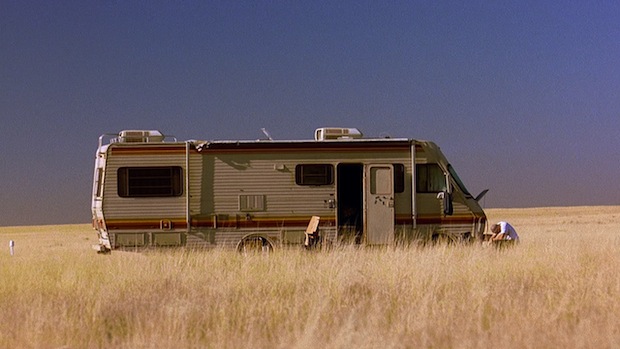 The RV that houses Jesse and Walt's first crystal meth operation makes an appearance in the Gilligan penned episode "Unruhe" in which Scully is kidnapped and housed inside of an RV until Mulder saves her life. I can't find a good picture of the RV but the episode can be viewed on Netflix here. I'm not sure if Gilligan even remembers but there is even a scene where Mulder removes tape from bullet holes on the RV.