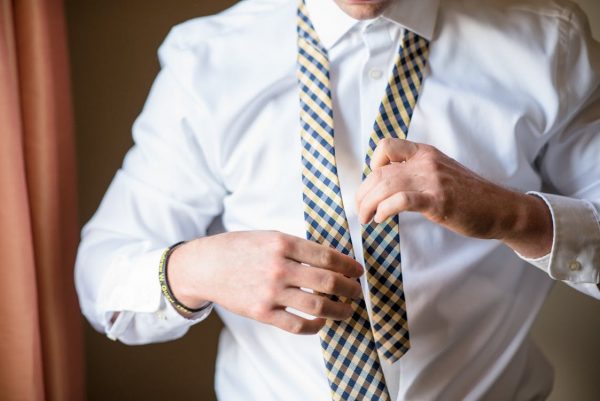 Be ready for anything by adopting these key shirt styles into your wardrobe. Whether you've an important event to attend, it's date night or you're just hanging out with friends, having the right shirt for every occasion will see you ready to go at a moment's notice. These 6 must-have designs are on-trend and easy to wear, all you need to do is find the right one for you.
Go bowling
Channel the 1950s in a short-sleeve bowling shirt. They may be notoriously tricky to pull off but fortunately this season's designs will do all the hard work for you. Think paired down smaller checks and soft tones to let the shirt's iconic shape do the talking. Why not take a look at the Prada sale to find your favorite?
Linen means luxury
Nothing says luxurious comfort more than a linen shirt. Perfect for dressing both up and down, linen shirts are a must-have all year round. For formal occasions, why not team paler colors like cream and sky blues with chinos? Alternatively, you can opt for darker khaki tones or striped designs worn open over a white tee. While linen shirts are perfect for those warm summer days and nights, you can always keep yours to hand if you're lucky enough to be jetting off on a winter getaway.
All white
Every wardrobe needs a simple white button down shirt and that's a fact. Opt for a crisp, cotton style and you'll have a piece that can work with everything from suiting to distressed denim. That said, while it's easy to dress up or down your white shirt, the most important thing when it comes to this style essential is the fit. Things to consider when seeking out the perfect shirt are whether the shoulders, sleeves, collar and body all sit right. Avoid designs that are too loose around the waist as they can cause the fabric to billow.
Poplin is perfect
To take your dress shirt game to the next level then why not find yourself a new poplin shirt? Poplin is the go-to material for any well-fitting formal shirt thanks to the breathable fabric that has a silky smooth feel to it. The best thing about poplin shirts is that they look great in any color and in a variety of prints, allowing you to truly express yourself.
Reformed flannel
A plaid shirt has long been a staple of many a man's wardrobe. That said, now seems about the right time to give those flannel designs a new lease of life. Teaming your favorite plaid item over a white tee and jeans just doesn't cut it anymore. Why not try giving it an edge with some sporty accessories? Add a baseball cap and relaxed fit bomber jacket to help your plaid print stand out in a good way.
Powerful prints
The printed shirt has come under a lot of scrutiny of the past few years thanks to an excess of Hawaiian and tribal designs taking over the high street. However, if you feel like you're ready to go big with statement dressing then it's still a style worth considering. Whether it's paisley, animal or an out-there chain-printed design, wear it with confidence and it will work for you.