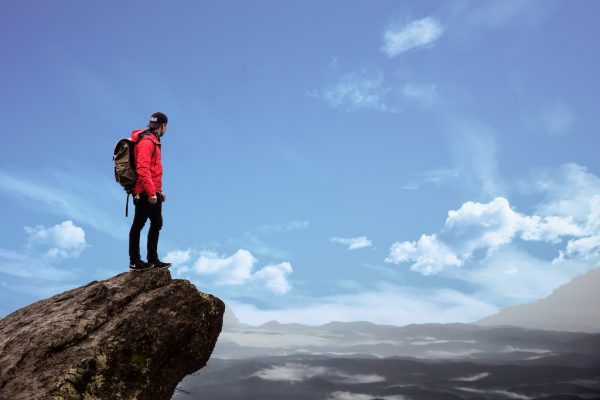 Would you enjoy a job that didn't require you to wake up early, dress to a code, fight through traffic or public transport, so you can get to a workplace where the boss or manager is looming over you all day? Then becoming a digital nomad might be the solution.
For the uninitiated, a digital nomad is a freelancer or remote worker that utilizes technology and the internet to work outside of the usual office or workplace environment.
Let's take a closer look at why this is becoming an increasingly popular work path …
1) Travel the World
Ever wanted to ditch everything and travel? As the name suggests, the digital nomad lifestyle is centred around doing just that.
When all you need is WiFi and a laptop, there's no reason to go to the office or even stay at home. Digital nomads are doing their work on the beaches of Bali, the coffee shops of Amsterdam, and the co-working spaces of San Francisco.
Most people can afford the odd trip and get time off a few times a year, but the nature of digital work allows you to travel the world when you want, without coming home – because you make money on your journey.
Even if work dries up temporarily, a loan can easily help bridge the gap.
2) Meet Interesting People
One of the perks of travelling is meeting new people from different cultures and backgrounds. If you're tired of the same faces from the same town or city, becoming a digital nomad will soon mix things up.
Whether you join fellow nomads at co-working spaces, hang with tourists at the hotspots, or ingratiate yourself with the locals, there will never be a shortage of interesting people that can enrich your life.
3) Spend More Time with Loved Ones
While the hype around becoming a digital nomad focusses on travelling and meeting new people, the remote work lifestyle also gives you the freedom to spend more time with your family. That could be your family at home or relatives who live further afield.
Of course, if you have a wife or partner, you may decide to become nomads together.
4) Increase Productivity
A growing body of evidence suggests that when workers don't face the pressure of a traditional workplace their productivity increases. That's why many digital companies and office-based employers are now embracing remote work.
Some allow their employees to regularly work from home while others have a completely remote workforce made up of employees and freelancers who rarely visit an office or headquarters.
If you find it tough to do your job in a traditional work environment, then becoming a digital nomad might make it easier.
5) No Boring Routines
One common criticism of the 9 to 5 grind is that it can become boring and repetitive. Digital nomads add novelty to their lives because there are no rules about where to be and at what times (as long as deadlines are met).
6) Manage Your Own Day
Want to wake up at midday and do your work in your underwear? Have your own unique way of accomplishing a task? Fancy hitting the gym in the middle of a project?
All of this is possible when you're a digital nomad because you manage your own time. Of course, you still need to get your work done and that may have different constraints depending on the specific job, but there's far more freedom than going to work for the same time every day and answering to higher-ups.
7) No Dressing Up
Let's be honest, does anyone really like wearing a suit and tie? While there may be some merit in looking 'smart' and 'professional' in certain jobs, if most of your work can be done remotely on a laptop, is there any need?
Fortunately, digital nomads can dress as conformable and laid-back as they like.
8) Health
Digital nomads have much more freedom in the realm of health.
It's not always practical to eat right and exercise if you have to go and stay at a workplace all day, but if you can go where you want when you want, it stands to reason that you can improve your health and dietary regime.
In fact, you can go right to the source. Yoga in India? Fresh Melon in Africa? The world is your oyster.
9) It's the Future
Remote work is on the rise as both workers and employers are recognizing the benefits. If that's the way things are going, getting ahead of the curve will leave you at an advantage in the future.
Technology is about making our lives easier, and the appearance of the digital nomad lifestyle is a clear sign of this. Do you work remotely and have the freedom to travel the world? Let us know your personal perks below!