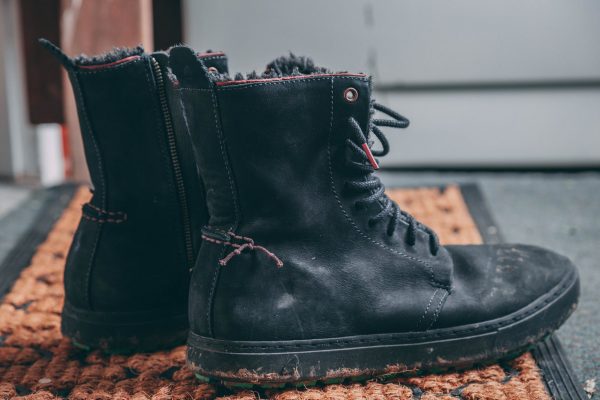 Summer time is arguably the greatest time to hit the road, and you may have the warm months in mind when you look at the best boots for riding your motorcycle. While this may be a smart move if you do the majority of your riding in spring and summer, it can leave your gear wanting when the wet, cold weather rolls around. Instead of spending money on another pair of expensive boots just for winter, here are a few ways to turn your normal boots into all-weather wear.
Leather Treatments
Many riding boots are made of leather, which makes them relatively easy to waterproof. There are many leather treatment options like the following on the market:
Nikwax
Leather Honey
Kiwi Boot Protector
Sno-Seal
These products typically clean the leather to eliminate water-attracting dirt while working repellant into the porous surface of your motorcycle riding gear.
Beeswax
Beeswax is an excellent water repellant, which is why it's been traditionally used to waterproof leather before commercial treatments were widely available. It's still a common ingredient in said treatments even today. If you want to use an organic waterproofing approach, beeswax is easy to find and apply.
Raincovers
If your footwear isn't made of leather or you need a quick solution to a surprise storm, boot raincovers may be the perfect option. These nylon covers slip right over your boots and feature drawstrings at the top for adjustment. They're generally easy to pack and transport, making them perfect to keep on hand for a rainy day.
Water Repellants
All of the previously mentioned options protect your boots from moisture, but if you want next-level water repellant – as in rolls-off-the-surface – there are hydrophobic coatings you can use. For example, Never Wet is a readily available spray that can be applied to any surface to make it completely waterproof.
There's no need to lose out on rides due to wet weather. Make your gear work for you year-round with any of these waterproofing techniques.