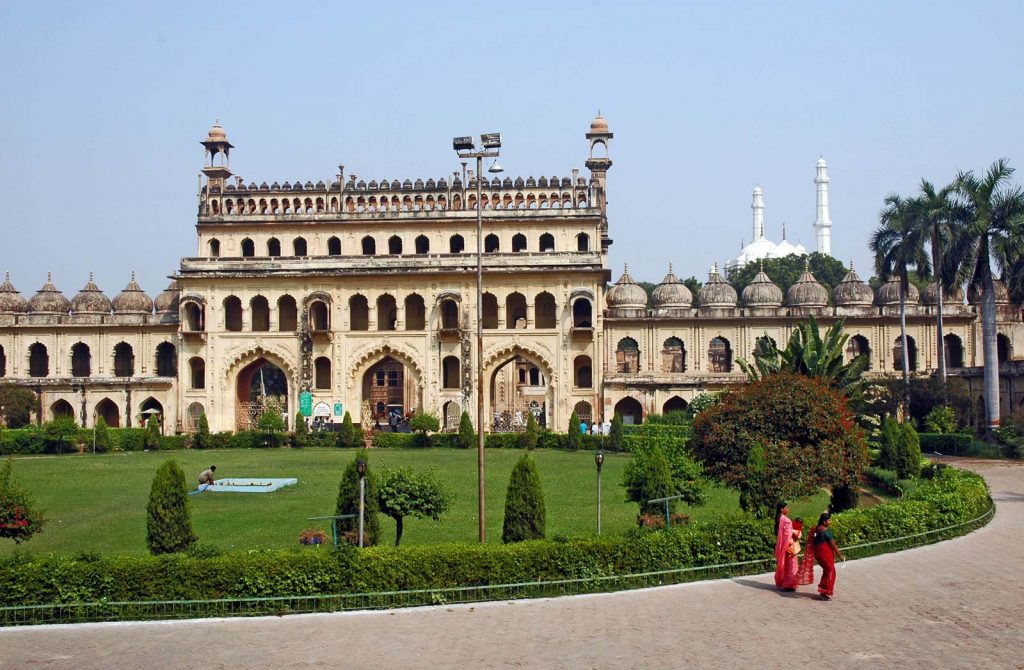 India is a very diverse country known for its multicultural life and other things. There are many places to explore in various states across India that can help to know the vast culture of the country. Uttar Pradesh in India covers many attractions that invite a lot of tourists from other states. Lucknow, the capital city of Uttar Pradesh, is one of the leading tourist destinations in India which covers several attractions. However, those who visit the city for first time should consider knowing the details of important places properly for making the trip a memorable one.
Topmost places to visit in Lucknow
1. Bara Imambara
Bara Imambara is one of the must-see places in Lucknow city because Shia Muslims built the building for different purposes. The building structure is classified as Nawabi architecture that consists of a mosque and courtyards. Moreover, it has a gateway and step-well that was used as a summer palace. The complex includes the Asif Mosque which contains the tomb of Asaf-ud-daula. In fact, it is one of the few buildings in the city devoid of European elements.
2. Lucknow Zoo
Lucknow Zoo which was built in 1921is an ideal destination for wildlife lovers because it covers several species of animals and birds. The zoo covers an area of 71.6 acres enabling visitors to explore different wild species in one place. Furthermore, Nature Interpretation Center in the zoo conducts a program that helps tourists to know more about species in detail.
3. Dr. Ambedkar Park
Ambedkar Park located in Gomti Nagar is one of the must-see places in Lucknow because it is a red sandstone monument allowing visitors to relax their mind in the evening. The park covers an area of 107 acres of land which is well-maintained by the respective authorities. In addition, it has neat lawns and a canal that make the park a beautiful one.
4. Chota Imambara
Chota Imambara is one of the popular buildings to visit in Lucknow because it was planned and built by Nawab Muhammed Shah Ali in 1838. The building structure is an amalgamation of Indo-Islamic, Persian, and Charbagh architectural designs. Besides that, the interiors of the monument are well-designed with intricate styles that create impacts on tourists.
5. British Residency
British Residency is a national monument in India because it stands as a major site of the 1857 revolt. It has a museum that allows visitors to know the history and other things in detail. Currently, it has been declared as a protected monument by the Archaeological Survey of India. In fact, the residency served as a refuge for nearly 3000 British inhabitants during 1857 revolt.
6. Chattar Manzil
Chattar Manzil also known as Umbrella Palace is an important building in Lucknow which was built by Nawab Ghazi Uddin Haider for their wives. The building stands as an example of Indo-European Nawabi Architecture which attracts more visitors. Located on the banks of Gomati River, it has large underground rooms and other features.
Travel tips to Lucknow
1. Visitors should follow health precautions while planning a trip to Lucknow. This will help a lot to prevent health risks and other issues significantly to witness peace of mind. It is advisable to carry a first aid kit on a trip for minimizing health complications.
2. It is advisable to drink water from taps and outside vendors for preventing health issues and other problems. Visitors should buy drink bottled water from shops for minimizing potential threats.
3. Tourists should avoid eating roadside foods including cut fruits or raw salad because it gives ways to eliminate health disorders and other issues.
4. Lucknow is well-connected by air, road, and rail enabling tourists to reach important places in quick turnaround time.
5. Visitors should take care of their personal things including mobile phones and cash in crowded places. This will help to prevent robbery, thefts, and other problems to a large extent.
6. Although most people speak Hindi, Urdu is also widely spoken in Lucknow. Foreign nationals should focus more on learning some basic words before planning a trip to the city for overcoming communication problems.
7. Foreign nationals should carry their passport copy for identification purposes in some places. Moreover, it is advisable for them to follow the local customs while visiting the shrines and mosques.
8. Lucknow has three climate seasons summer, winter, and monsoon and visitors should determine the right time to visit the city. The temperature during the winter ranges from 7 degrees Celsius and 24 degrees Celsius.
9. It is advisable not to travel alone in night to prevent unwanted problems. Another thing is that it paves ways to get protection from criminal activities to get peace of mind.
10. Visitors should bring clothes that exactly suit a season for experiencing health issues and other problems. Moreover, they will help to plan a trip with friends and others without any hassles.
Where to stay in Lucknow?
Lucknow covers leading international hotels which offer world-class facilities for tourists allowing them to make the trip a memorable one. However, there are some budget hotels in Lucknow that provide modern amenities for family and children. At the same time, it is necessary to get more details from leading hotel websites before planning a trip.
This is because a hotel website will guide tourists to compare the prices of budget hotels in Lucknow enabling them to make a better decision. Apart from that, it even gives ways to book a hotel that fulfils the expectations of guests. They even cover services with highly qualified staffs enabling visitors to get complete satisfaction. Most hotel websites will update details of the latest offers on packages that can help to choose the right one at the best prices. It is important to read reviews and testimonials of websites online before booking a hotel. Visitors should check the availability of rooms in a hotel while planning a trip to Lucknow. Also, they should read rules and regulations of a website when reserving a hotel online for minimizing unwanted issues.