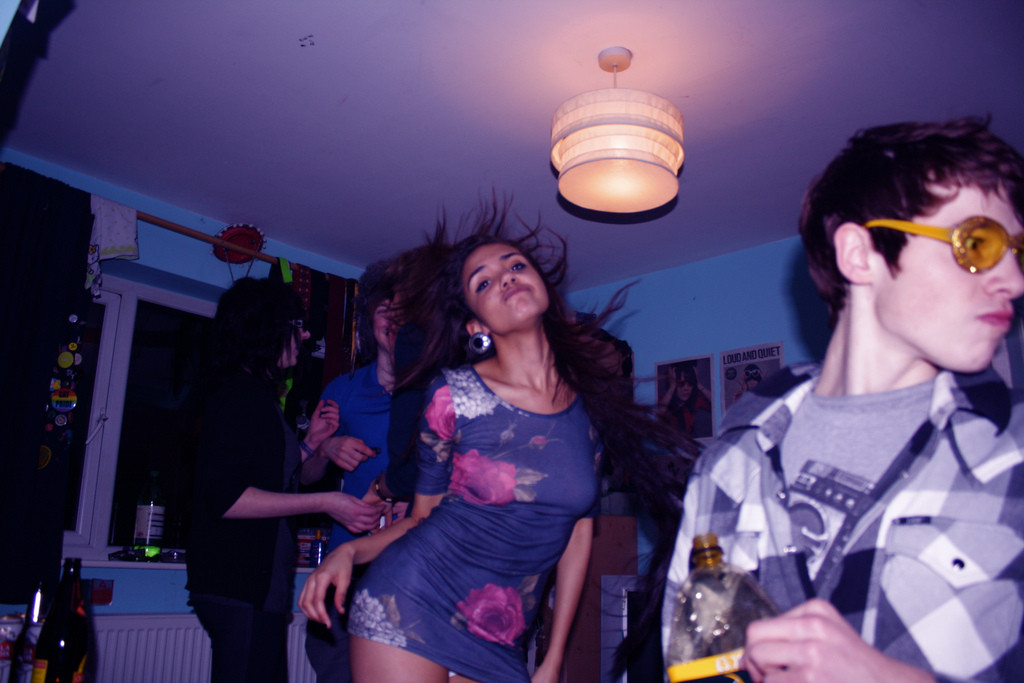 So the clock just struck 3 a.m. on a Saturday night. Chances are if you are still awake you are probably a little more than tipsy. The time for pretense and everybody fighting over the ipod dock to play the hottest unheard of tracks is over. Now is the time for nostalgia and for everyone at the party to sing along with the chorus and mumble through the verses. So here we have a list of 30 songs that are undeniably catchy and will crack a smile on even the most curmudgeonly  of party goers. While many of these tracks are unbearable with a sober mind there is something about surrounding yourself with a group of friends and passing around the last beer in fridge that makes these tracks infectious at 3 in the morning.
Little Help from my Friends- Joe Cocker
Semi-Charmed Life- Third Eye Blind
Say My Name- Destiny's Child
All My Friends- LCD Soundsystem
What's My Age Again- Blink 182
Ignition (Remix)- R Kelly
We Didn't Start the Fire- Billy Joel
Ms. Jackson- Outkast
Time Bomb- Rancid
Rock The Casbah- The Clash
Last Night- The Strokes
Heads Will Roll- Yeah Yeah Yeah's (A-trak Remix)
Get Low- Lil' Jon and the Eastside Boys
Loser- Beck
Hot in Here- Nelly
Love Has Come Around- Donald Byrd
Clint Eastwood- Gorillaz
Say it Aint So- Weezer
Favor House Atlantic- Coheed and Cambria
Boys Don't Cry- The Cure
El Scorcho- Weezer
Bring Da Ruckus- Wu Tang Clan
AnYway- Duck Sauce
DVNO- Justice
You Can Call Me Al- Paul Simon
Forget About Dre- Dr. Dre (or literally anything off of Chronic 2001)
Come Sail Away- Styx
I Feel Your Love Comin' On- Chic
Flagpole Sitta- Harvey Danger
My Own Worst Enemy- Lit
What are your favorite late night party songs?