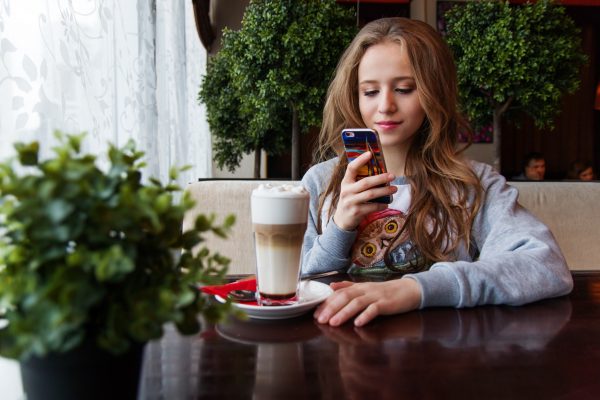 Kids today are raised with technology and learn from an early age how to interact with a variety of apps on computers, tablets, and smartphones. Today's apps feature exciting gameplay, engaging graphics, and will keep them enthralled for long periods of time. Which ones should you choose? Here are 10 of the best online mobile games for Android and iOS that will keep your kids entertained and happy!
Hill Climb Racing 2
Kids will love spending time on this fast-paced driving simulator. They'll be able to race cars, bikes, jeeps, and more! They can run the obstacle course or race on asphalt, or through the sand and snow. It's a great game to keep kids and adults playing and challenging enough to get a sense of accomplishment when they beat a course.
Words With Friends
For kids who like to do crosswords word games, Words With Friends is available for both Apple and Android devices and allows them to play with friends anytime or anywhere. It's also a fun and painless way to expose them to learning a foreign language as well! Words with Friends is available in English, French, German, Italian and Portuguese.
Pokémon GO
Pokémon GO is one of the most popular mobile apps and games of all time. Based on the popular characters of the cartoon, it gets players of all ages out and about to search their surroundings for hundreds of different collectible Pokémon characters.  It's also a great game to play with friends!
Bingo!
Bingo is one of the most versatile and enduring games in the world and is enjoyed by millions every day around the globe. Today, it's never been easier for kids or adults to enjoy and play bingo on a device or to play bingo online. Whether on a phone, tablet or on a PC, there are countless apps and games that allow people to play bingo online. There are scores of free bingo apps available on the Apple and Android devices. There are all kinds of online bingo games that teach kids a number of skills. Some bingo games online can be used to teach numbers and simple math, colors, reading and vocabulary, animal and plant recognition as well as many other educational topics.
Zumu Deluxe
If playing bingo games online is a bit too slow, perhaps your kids will love Zumu Deluxe. This game is made for both iOS and Android devices. The object of the game is to eliminate all of the marbles, but don't let the chain reach the end! It can be a challenge but definitely addictive.
Star Wars Galaxy of Heroes
Kids definitely love Star Wars and they are sure to want to play this free app.  Kids can roleplay as their favorite Star Wars characters, building skills and becoming stronger in the ever-present fight for universal dominance.
The Sims Mobile
Kids and adults have been playing the Sims for decades. To this day, it remains one of the most popular electronic games ever. Kids can create Sims characters, manage their characters' careers, and even determine high points of life stories. They can also build homes and neighborhoods, amusement parks, and devise endless situations and social settings.
Fishdom
This challenging and fun match-3 game allows players to decorate virtual aquariums for their virtual fish. Take a dive into this game that features hundreds of different puzzles that will kids engaged for hours. Win trophies for the aquarium landscapes that can be created.
Take your pick of these games the next time your children ask for something new to try on their smartphones or tablets. They'll be glad for the entertainment!