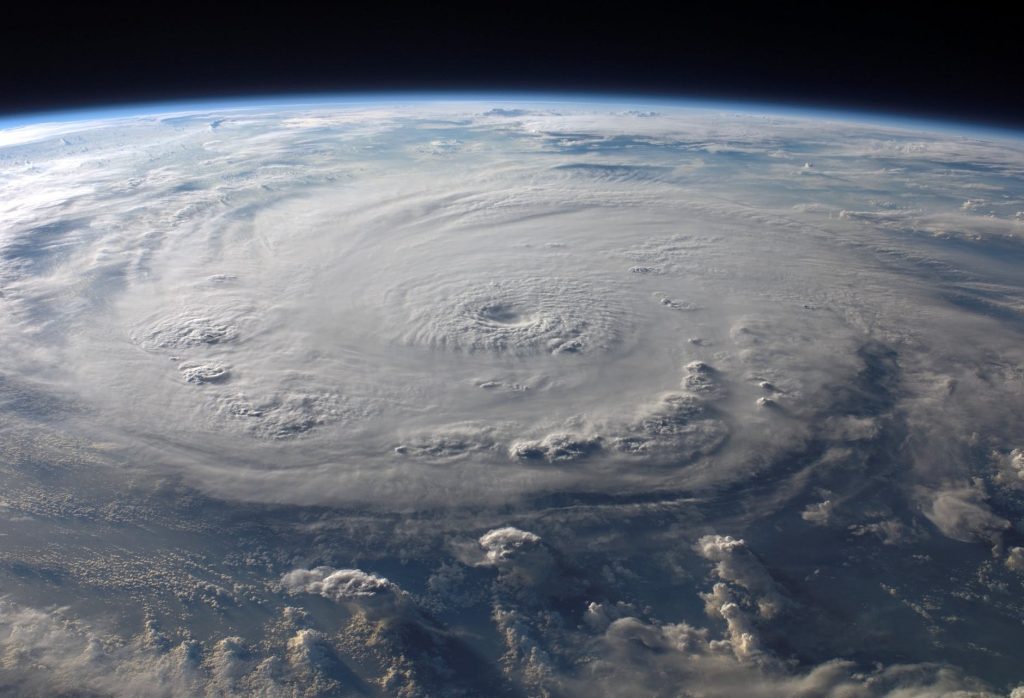 Just a few months into hurricane season, and the world is already feeling the collosal impact of this year's storms. Hurricane Dorian's death toll continues to climb after it devastated the Bahamas, and now the monster storm is ravaging the North American coastline. The tropical storm season begins in June and lasts until November. However, while it starts in early summer,  the season really reaches its peak between mid-August and mid-October. The 2019 hurricane season is expected to be severe as our planet is now fully-immersed in the effects of climate change. Global temperatures are skyrocketing to unprecedented levels and natural disasters are not only becoming more frequent, but also more extreme. So what is likely to occur this hurricane season and how can you be better equipped for it? Read on for the main predictions.

Above-normal activity
In August, the United States' National Oceanic and Atmospheric Administration updated their hurricane season weather forecast to say that conditions are "more favorable for above-normal activity." NOAA's Climate Prediction Center increased the chance of above-normal activity from 30 percent in May to 45 percent. The reason for the predicted change is because El Nino's current in the Pacific Ocean has ended. "El Nino typically suppresses Atlantic hurricane activity but now that it's gone, we could see a busier season ahead," Dr. Gerry Bell, lead seasonal hurricane forecaster at NOAA's Climate Prediction Center, said. "This evolution, combined with the more conducive conditions associated with the ongoing high-activity era for Atlantic hurricanes that began in 1995, increases the likelihood of above-normal activity this year."

Tropical weather outlook

The latest information from Colorado State University's Tropical Meteorology Project agrees that we will see a period of above-normal activity for hurricane season in the next few weeks. However, more generally, the organization says the seasonal forecast predicts a fairly-average season overall.

Currently, Hurricane Dorian and Tropical Depression 7 will likely produce minimal to moderate levels of accumulated cyclone energy. The National Hurricane Center is focusing most of their attention on a wave moving off of West Africa that could turn into a tropical cyclone.

Predicted storm numbers

With the updated forecast, NOAA now predicts 10 to 17 named storms will occur, with five to nine becoming hurricanes and two to four becoming major hurricanes. Typically, hurricane season generates 12 named storms, with six forming into hurricanes and three turning into major hurricanes.

How to prepare

Predictions for an above-normal season ahead are a clear reminder for residents in hurricane-prone areas to stay prepared. You should plan your evacuation route in advance and know where the nearest shelters are. You should have emergency supplies available like batteries, candles, flashlights, non-perishable food, drinking water, basic tools for home repairs, a first-aid kit, medicine and prescription drugs, a portable weather radio to keep track of updates, and generators powered by Perkins diesel engines to help power your home in case of outages. Keep in mind that even a small storm can knock out power. The generators made by Welland Power are internationally recognized in the US, Europe, Asia, and South America for their reliability and incredible performance.

Create an inventory of your personal property to understand if you have enough home insurance to cover your possessions. Review your homeowner's insurance policy and look into getting flood insurance. Hurricane-proof your home by installing storm shutters, covering sliding glass doors, sealing outside wall openings like vents, securing your doors with dead-bolt locks, and trimming shrubbery that could become hazardous during a storm. Hurricane winds can propel trees, branches, and gravel into your home, so making sure you cut any weak branches or nearby trees and remove or replace rock landscaping materials is critical. And, of course, always follow the instructions from local and state government authorities.