Quite often dating turns out to be more challenging than it should be. Unfortunately, even countless trips to the theater or cinema, candlelit dinners and romantic picnics, do not always end up with sturdy and long-lasting relationships. So, here are a few practical recommendations that will help you have a perfect first date that will trigger the second and the third one, and will eventually lead to great relationships.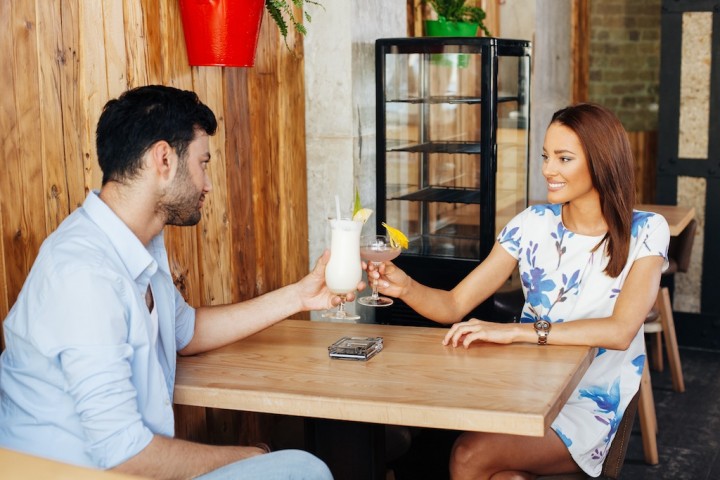 Do Not Revolve Around Bars
Sure, many happy couples have met while having drinks at the bars. However, if you are currently looking for a twin soul, do not revolve around bars only. There are so many other places where you can meet your future life partner. So, do not miss your chance of finding that special someone and never look for your love in one spot only. Who knows, may be you will meet your love standing in a queue at the supermarket?
Let Friends Help You
If you have a few sincere friends, ready to help you find the right person, never turn down their help. Behavior specialists state that the easiest and the most comfortable way of meeting new people is through friends, as this methods helps minimize the embarrassment of the first meeting. In other words, if your friends what to introduce you to someone they think might become a good partner for you, let them be the matchmakers. Never get upset if this endeavor fails and do not let this failure sunder your friendship.
There is Nothing Wrong in Dating Your Friends
The examples when friendship grows into love are numerous. So, if you are single, just turn around and look at your friends. May be there is someone who causes a feeling a bit stronger stronger than the feeling of friendship. If you feel like asking one of your friends for a date, do not hesitate doing this. Indeed, it is a lot easier building relationships with someone you know for ages, with someone who knows you and your habits, your  likes and dislikes, with someone who gives you the feeling of happiness and comfort. Friendship makes a perfect foundation for strong relationships.
Do Not Neglect Online Dating
Online dating significantly increases the odds of finding your twin soul. Indeed, for some people it is the only possible way to meet the right person and build long-lasting relationships. The number of happy couples who have started their love affairs online is huge, and this is the main proof that online dating does work. However, to avail the benefits of the Internet dating, it is crucial to register with a reliable dating site. Thus, to avoid troubles, take time to find a reliable and secure site, having a decent database of singles.
First Impression Means a Lot
When getting ready for the first date, always remember that the first impression means a lot. In fact, it predetermines whether or not the date will be successful and will  have the next step forward. All in all, you have about 12 minutes to interest your date and understand if he/she turns onto you. So, do your best to make these 12 minutes work for you. Always be yourself and mind your manners.
Hopefully,  these tips will help change your love life for better. Be persistent and never give up if something goes wrong. And finally, if you want to find you true love, never start building relationships with a person you are not turned onto.