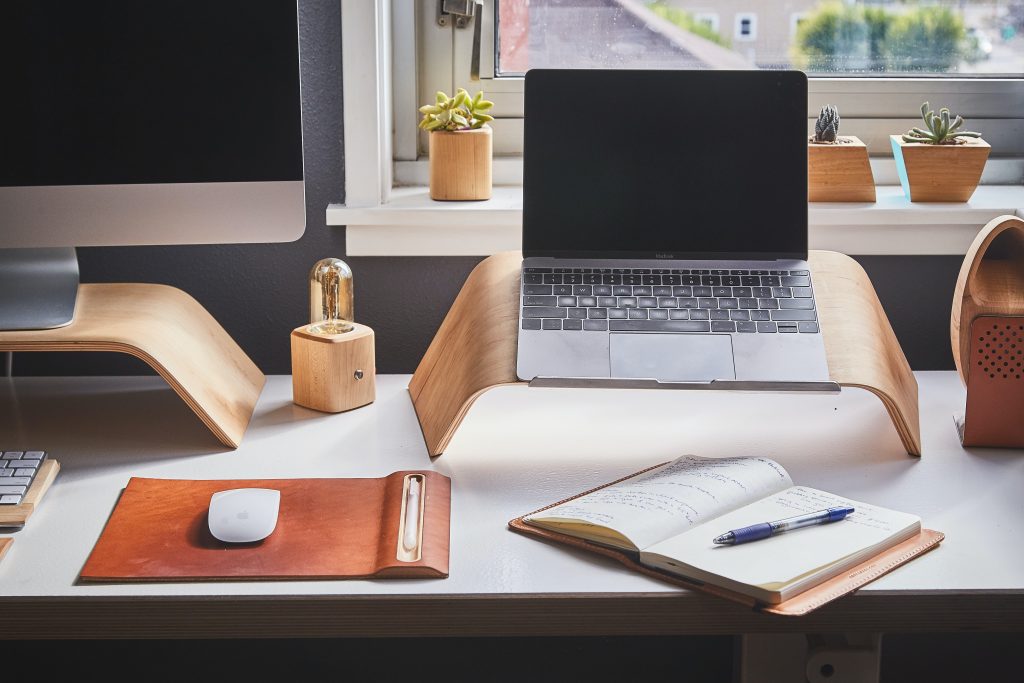 More of us are thinking of creating a permanent office space in our homes, especially now that homeworking is becoming the norm.  Making the switch to being at home more has its advantages and disadvantages.  Spending more time with family, less commuting and more down time are great reasons to work from home.  But a major disadvantage is the lack of a proper office set up.
So, if you're thinking of designing a new home office to get the most out of your working day, here's some top tips.
Keep it light and airy
Making sure that your new home office is filled with natural light is particularly important. Natural light will help reduce stress and eye strain as well as improve your overall wellbeing. It will also make your workspace feel less oppressive.
As well as natural light, making sure you have decent airflow and access to fresh air is a good idea.
Suitable flooring
We make sure we have practical flooring in our bathrooms and kitchens, so why not our home office? As you're most likely to be using an office chair, a suitable surface for the constant rolling back and forth of the chair wheels is a sensible consideration. Fitting the best laminate flooring or vinyl flooring will create a hard wearing and easy to clean surface without sacrificing on style.
Plenty of desk space
It's easy to underestimate the comfort and practicality of having enough desk space. Make sure your desk can accommodate computer screens, a keyboard, mouse, stationery, files, a desk lamp and any other accessories you rely on day-to-day.
Get the tech
And on that note, don't forget the importance of making sure you have all the tech you need to work productively. Trying to work from a small laptop isn't going to work long-term. Go for a desktop computer or add large screens and a full-size keyboard to your set-up. And don't forget to consider adding enough plug sockets in the right locations to your home office.
Organization
You may not need old school filing cabinets in your home office, but don't forget to consider how you're going to keep the space organized. Keep your wires from becoming a trailing, tangled mess or becoming a trip hazard with suitable clips, ties and covers. Make sure notes and pens are kept together with stylish desk organizers. Think about using a whiteboard or noticeboard for planning and reminders, or wall-mounting shelves above your desk to keep things tidy yet close to hand.