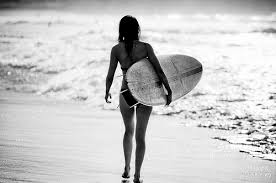 Do you love going out surfing? Does the exhilaration of catching the next big wave get you jumping out of bed each morning? If so, then you need to figure out ways of being able to tell where the best surf is going to be each day. Here are a few options that can help you keep on top of local surfing conditions.
Finding the Best Surf Doesn't Have to Be Difficult
1 – Listen to Others
If you want to find the best surf, listen to what other people are saying. Some spots are going to have good days and bad, but if you hear rumors that it's a good day on that beach, go check it out.
2 – Swivel Your Head
Okay, so you have one spot you like to go to all the time. Have you ever looked to either side of that favorite spot? Sometimes a new great spot is right next to your old favorite.
3 – Look Online
There are plenty of places online that can show you current weather conditions, like Google Earth. Take a peek before you head out. It may show a spot you have never considered before.
4 – Search the Path to Your Current Favorites
Sometimes we get so caught up with the destination, we forget about the journey there. Look at the areas you pass on your way to your favorite spot. It may give you a place that looks promising that's even closer!
5 – Use a Surfing Weather App
Since the surf is directly related to the weather, consider looking at the storm radar of a surfing and weather app. It can clue you in to what's going on, and give you some places to seriously consider.
If you want to see what the best weather app for Android devices has to offer, look up WeatherBug. Not only can you get your local weather in seconds, but you can even look at the weather in all of your favorite surfing spots!