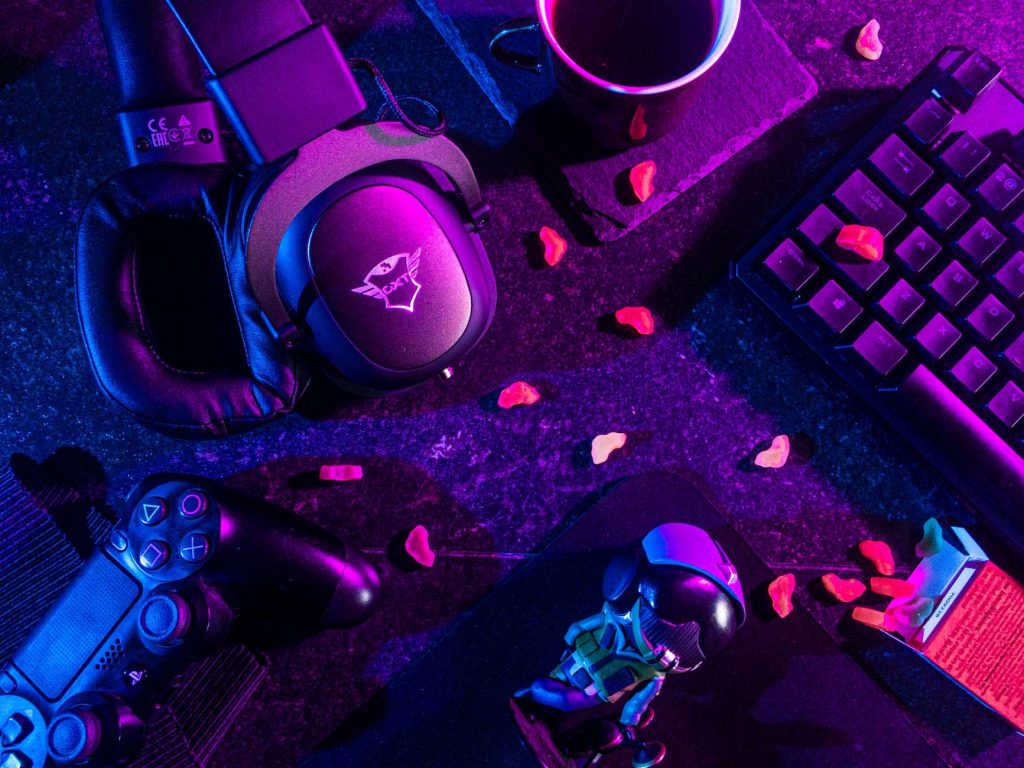 Most of the world might have stopped when COVID-19 broke out, but the gaming industry was far from standing still. The previous year, uneventful to a certain extent, served as a fertile field that prepared the gaming industry for some of the most sought-after gaming innovations. And what are the hottest 2021 gaming trends? Read on to see.
Online Gaming: Revisiting 2020 Novelties
A necessary step in analyzing upcoming 2021 gaming trends is a recapitulation of things that flourished during 2020. In so many ways, the previous year is a sign of things to come, as several trends could be used as the basis for the implementation of new gaming fashions.
One thing that was in focus last year is the implementation of 5G. The latest generation of cellular networks was not exactly popular, given how many conspiracy theories arose during the implementation. But conspiracies aside, the introduction of 5G already began. Resources like this 5G guide and information flooded the internet and as we wait for it to take root, its importance is already clear.
Mobile phone usage increased, which led to the jump in the mobile gaming sphere. Millions of players switched from PCs to portable devices, including smartphones and tablets.
Finally, streaming became a popular vocation, with gaming as the primary branch of entertainment. Research and Markets' report of the global gaming market 2020-2025 predictions suggests that more than 1 billion internet users stream game sessions on popular platforms each month. Moreover, nearly the same number of users are the audience that only watches streamed content.
What to Expect in 2021?
The arising trends are largely a continuation of popular 2020 trends. For instance, 5G is not active in every country of the world. With existing 5G towers in the USA and across Asia, the end of 2020 saw 18 more countries in Europe being introduced to the 5G commercial services. But what does that mean? And what else can we expect to see in the new year, besides awesome gaming monitors?
5G and Cloud Gaming
The expansion of the 5G network is the basis for the development of cloud gaming. Experts predict that 2021 could be the decisive year during which cloud gaming will take off. And while the world is slowly coming to terms with 5G, China has been tinkering with 6G. China launched Tianyan-5, the world's first 6G satellite, in November 2020. That means that we probably won't have to wait decades for a new generation of wireless technology as the Chinese plan to bring it forward in the next few years.
Asian Themed Content
Research and Markets' report has also shown that the gaming industry is growing, especially in the Asia-Pacific market. Asia has been headlining the video gaming sector's growth, with streaming, 5G, esports, and mobile device manufacture efforts worldwide. Some experts say that in 2021, we could see an increase in Asian-specific content development tailored to fit the Asian gaming audience.
Consoles
Another interesting trend to pay attention to is the console gaming branch. PlayStation 5 finally arrived, which will probably help with the popularization of consoles in gaming. Once again, China is expected to lead the trend, as the Chinese gaming market is currently one of the biggest in the world. A massive part of the market belongs to esports, an important segment necessary for the console gaming branch's growth. In the next five years, and especially in 2021, consoles like PlayStation 5 will be under the spotlight more than before.  
Gaming is now on a different level with these new consoles. Not to mention the new tricks developers add to their games. Take Diablo 2 as an example. Developers added runewords! How cool is that? Awesome tip: If you want to get the best runewords Diablo 2 has, go ahead and click the link.
Blockchain
Blockchain technology also made a significant step forward in 2020, and the rise is expected to continue in 2021. The global quarantine situation, digitalization, and lots of free time pushed people more into cryptocurrency investments. This, in turn, helped Bitcoin soar, with the value of BTC reaching the highest-ever value of $40,675 on January 8th, 2021. Thanks to the current value spike, experts think there will be a boom in cryptocurrency online casinos, representing one of the biggest industries where cryptocurrencies are used.
Where to Find Best Crypto Casinos
Cryptocurrency casinos are nowadays a popular hotspot for online casino players who are looking for top entertainment. Blockchain is useful for players as it gives them a line of perks they would not otherwise get at regular casinos. One of the best sites to find reliable crypto casinos is Best Casinos, a site dedicated to exploring the online casino industry that provides fresh info and the latest news from the industry.
The BestCasinos.com website has a special page dedicated to crypto casino sites https://www.bestcasinos.com/currency/cryptocurrency-casinos/. This page offers a guide for locating and joining top crypto casino websites. There is also a list of the best casinos for digital currency suitable for players worldwide, so make sure to check it out.
Closing Thoughts
As we have seen, gaming is a prolific industry, despite the dangerous pandemic from last year. With mobile gaming at the front, online gaming became one of the favourite pastimes for people around the world.
Gaming technologies are entering a new chapter with VR and 5G. No one can say what the next big thing is, but we know that cloud gaming, blockchain, and mobile games are not going out of vogue. If anything, their popularity is only going to increase in the upcoming months. With cryptocurrencies fusing with online gambling, it seems crypto casinos are to become even more popular worldwide.