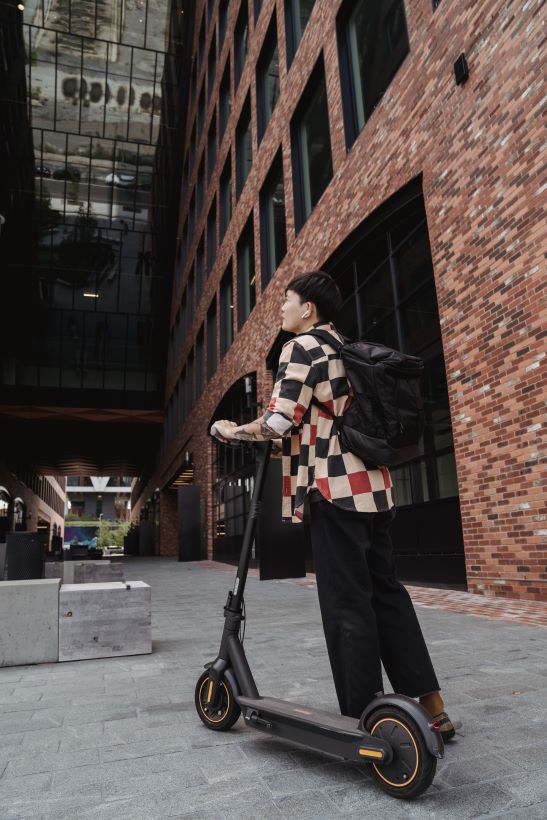 Many people use electric scooters for transportation in urban areas because they are efficient and require no fuel. Unfortunately, accidents have begun occurring over the last few years, prompting many to file lawsuits.
One of the most common reasons for people having accidents on electric scooters is their lack of knowledge. When someone does not know how to operate an electric scooter, they can end up having a serious accident. Those who have been injured should consider contacting an electric scooter injury lawyer.
Electric Scooter Lawsuits
Gross negligence is one of the most common reasons for filing a lawsuit. In some cases, the electric scooter manufacturer can be held liable. Some operators of electric scooters may also be held liable if they were riding on a scooter unsafely. While electric scooters may be environmentally friendly, people are quickly realizing they may not be safe.
Common Injuries Associated With Electric Scooter Accidents
It is important to note that no states require operators to wear safety gear while riding on an electric scooter, though it is strongly advised. Some electric scooters can go up to 30 mph. Without a helmet, serious head injuries may result. Around 40% of all injuries involve the head. The following are some of the most common types of injuries resulting from electric scooter accidents.
· Limb fractures
· Contusions
· Internal injuries
· Lacerations
If someone gets injured on an electric scooter, they need to seek medical attention immediately. Because of shock, a person may be unaware they are seriously injured. Seeking immediate medical treatment will ensure there are no serious injuries that could be life-threatening, such as internal bleeding.
Product Liability and Premises Liability
Two main types of liability come into play when someone gets injured on an electric scooter. Product liability is typical and holds manufacturers responsible for any injuries. Premises liability becomes involved if a defect in a sidewalk or drive leads to an injury. No matter which type of liability is being pursued, having adequate evidence to back the claims is essential.
Evidence Is Critical For Proving Liability
Without evidence, it is impossible to prove liability in court. The following are some critical aspects of establishing a case in court.
· The defendant must have owed a duty of care to the injured party. 
· The defendant must have breached the duty of care. 
· The breach of the duty of care must have resulted in the accident and injuries. 
· The accident must have resulted in injuries and measurable damages. 

If a person cannot establish the above, they will likely lose their case. To gather evidence and secure proving liability, many injured victims hire a personal injury attorney to help them.
Schedule a Consultation Appointment
Scheduling a consultation appointment is one of the first steps people need to take after becoming injured in an electric scooter accident. A meeting with the attorney will allow the injured party to learn about their rights and the process of pursuing fair compensation.
Personal injury attorneys work to hold the at-fault party responsible for any injuries and damages they induced. The goal of attorneys is to ensure the injured client receives a fair outcome.
An injured victim needs to seek an attorney early because of the statute of limitations. Waiting too long could result in an inability to seek compensation further.