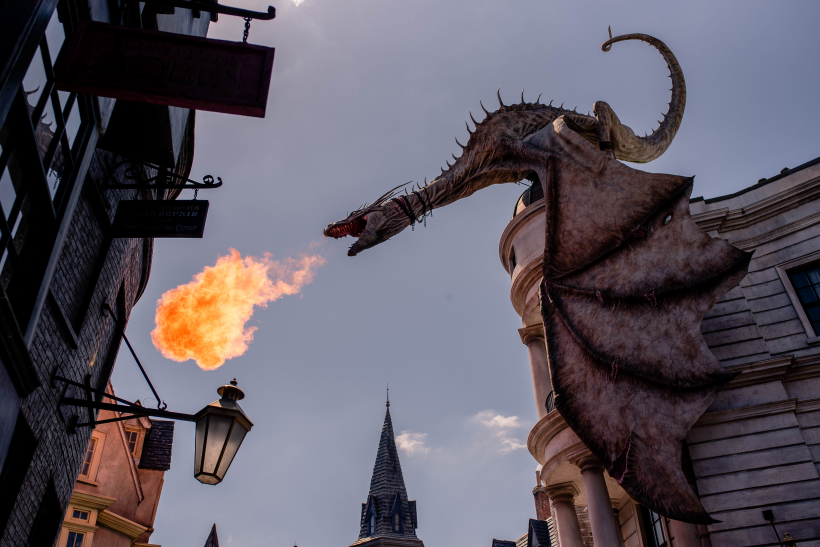 With school out for the summer, the kids are eager to do something fun. Take that and the fact that you've been working your job non-stop into account, and it's a good recipe for a much-needed vacation. And what kid wouldn't want to go to a place where they can see the likes of Spider-Man, the Minions, Harry Potter, and more? At Universal Studios, now they can! Not only that, but you and your partner will have a blast too! Here are three reasons why you should consider traveling to Universal this summer.
Thrilling Attractions
Universal Studios is no stranger to thrilling attractions. The park is littered with all kinds of rides, like coasters, water rides, spinning rides, kiddie rides, and ones that incorporate 4D technology. Some of the most popular rides include The Incredible Hulk Coaster, Rip Ride Rockit, The Amazing Adventures of Spider-Man, Harry Potter and the Escape From Gringotts, Revenge of the Mummy, Jurassic Park River Adventure, and tons more. Whether you want something fast and exciting or something more immersive and relaxing, Universal has you covered.
Immersive Atmosphere
While the attractions are insanely exciting, it's the immersive atmosphere that sucks guests into the park. Universal saved no expense in the immersion department, and you'll even notice this while waiting in line for your favorite ride, which will no doubt be meticulously decorated and themed. There are parades, wandering mascots, shops full of merchandise, and secrets to uncover around the park, like all the interactive wand locations in Harry Potter World.
Memorable Dining
You'll have to pull yourself away from the fun eventually to eat and refuel your body. Luckily, Universal brings the same level of immersion to their dining experience that they do with the rest of the park. Eat at some of the restaurants from your favorite movies and TV shows, like Bubba Gump Shrimp from Forrest Gump, or The Three Broomsticks from Harry Potter, where you can slurp on butterbeer. Maybe you're in the mood for a little bit of everything? Head over to The Simpsons' Fast Food Blvd, where you can down a Krusty Burger straight from the TV show and wash it all down with a drink from Moe's tavern. And if you've got any room leftover, head to the Toothsome Chocolate Emporium for the best milkshake in your life.
Enjoy the Magic!
If these enticing reasons aren't enough to convince you of a trip to Universal Studios this summer, nothing will. It's time to call into your place of work—whether that's a retail store, a hospital, or a company like HSI—order your tickets, and pack your bags, because you and your family are about to embark on an adventure you'll never forget.