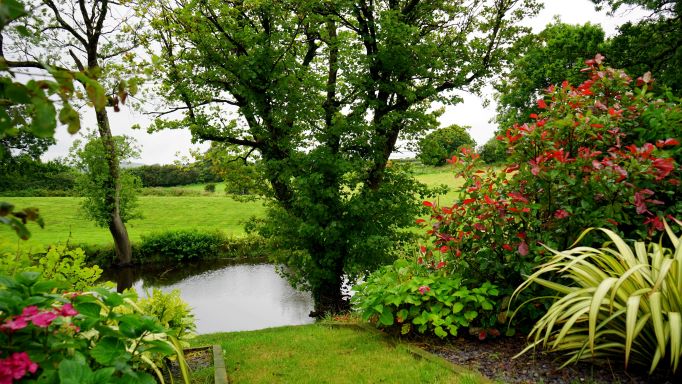 Most homeowners think of landscaping their garden as a way to make their home more attractive. While this is certainly true, there are many other benefits to be gained by landscape gardening in terms of appearance, the impact that a well-presented garden can have on a home, the environment, and the lives of homeowners themselves.
Here are just a few reasons why you should consider landscaping your garden today.
Makes It Look More Attractive
Landscaping your garden is one way to instantly boost your home's curb appeal and really showcase your individual taste and style. You can add flower beds, trees, shrubs, and other landscaping features to make your yard look more attractive. And, if you're not happy with the current layout of your garden, you can always redesign it to better fit your needs.
The great thing about landscaping is that it isn't just about making your yard look pretty, it can also provide many practical benefits. For example, adding trees can help shade your home in the summer and reduce energy costs, and shrubs can provide privacy and wind protection. You could also add a structural feature like a retaining wall from somewhere like cornerstonewallsolutions.com to add an extra dimension to the garden, as well as provide extra shade.
Provides a Great Space for Entertaining
If you are the social one in your friendship group, or simply love the idea of having a space that you can proudly invite your family and friends into, then landscaping your garden can provide an awesome entertaining space. If you're looking to add some extra entertainment to your backyard, consider adding a patio, deck, or fire pit. These features will allow you to enjoy the outdoors even more and will provide a wonderful place for friends and family to gather round in all seasons.
Furthermore, if you're interested in cooking outdoors, a grill or smoker can be a great addition to your backyard. With these, you'll be able to host cookouts and parties that everyone will love and will be sure to be waiting for an invitation to your place. Alternatively, if you're not much of a cook, but can make a mean cocktail, an outdoor garden bar could be the way to go. So, if you're looking to add some extra excitement to your backyard, consider landscaping your garden with an eye towards entertainment.
Gives You More Space to Work
If you're lucky enough to have some extra space in your garden, then you may want to consider landscaping it to create an extra room. This could be a great space for working, if you work from home, exercise, or pursuing a hobby like painting, woodwork, or anything else that you would benefit by having a dedicated room for.
By adding plants, trees, and flowers, you can create a natural boundary that will make the space feel separate from the rest of your garden. You can also use paving, decking, or fencing to define the edges of the room. And don't forget to add some comfortable seating or a table and chairs so that you can really make the most of it!
Gives Local Wildlife a Helping Hand
Not only can landscaping your garden provide aesthetic benefits, but it can also be a haven for local wildlife. A well-planned garden can provide food, water, and shelter for birds, mammals, and insects. By incorporating features such as trees, shrubs, flowers, and bird feeders into your garden design, you can create an attractive and welcoming environment for wildlife.
If you have the space, you could also consider adding a pond into your garden design. A pond can provide a habitat for fish, amphibians, and other aquatic creatures. Plus, you can also experiment with pond plants, if you are looking to expand your horizons when it comes to what it is you are growing in the garden. When it comes to benefits for you, sitting by a pond can be a beautiful place to relax and switch off from the world around you for a moment.
Final Thoughts
By landscaping your garden, you can create a beautiful space that enhances the appearance of your property, provides shade in summer, privacy, and even a place for relaxing and entertaining. Plus, if you have lots of space, your options when it comes to design are even greater.
If you're looking for ways to improve your home and add some functionality, landscaping is definitely an option worth considering.

Guide created by Bird-X, a bird control company