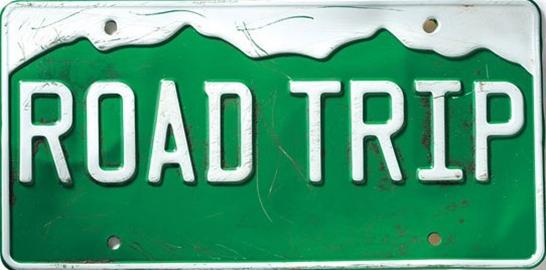 Maybe the most important component of any spring break road trip is the car you take. Let's face it — you'll be sharing that small space pretty intimately with your fellow road-trippers, all your stuff, and any pets you take along. You're going to want something stylish that also has a ton of practical features. The list of what makes a great spring break road trip car includes a good mpg, lots of legroom, and plenty of storage for both people and cargo. Other things like waterproof seats, 4WD, and a killer sound system can be important depending on the type of traveling you're going to do, as well.
Here are 5 super stylish and practical options that'll be a dream to hit the road in this spring, no matter where you're going, and who's going with you:
If you're looking for a classic, reliable, AWD sedan that can get you to work, class, and your spring break destination in style, check out the Ford Fusion. This 4 door car has so much space, gets incredible gas mileage, and fits up to 5 people so comfortably. If you're planning on driving a long time to a destination, this is a fantastic road trip choice because of the gas mileage and turbo engine power. Plus, when you get back to real life after your break, this car will be a perfect everyday vehicle as well.
Jeep Wrangler
If you want to include any offroading in your spring break road trip, or just cruise around with the sun on your face, you need to consider the Jeep Wrangler. Take the doors and roof off this beast to get the most springtime sunshine as possible. The 4WD and tough body will be able to handle any road you choose, no matter how off the beaten path it may be. You'll also look so cool cruising in the sand in a Jeep because let's face it — nothing is cooler than a Jeep when it comes to spring break.
Toyota 4Runner
This just may be the best road trip vehicle ever, for spring break or otherwise. The off-road ready 4WD can handle the beach, the snow, and anything in between. With the glass hatch lowered, the windows down and sunroof open, you'll get so much fresh air and feel like you're one with the road and with nature. The waterproof interior is perfect for taking to the beach, and a built-in roof rack lets you carry all your toys, like surfboards, bikes and extra luggage. Pull out the cargo floor and use it as a table for a sunset picnic wherever you are. Pile in so many of your friends and make some amazing memories in the 4Runner.
Volkswagen Beetle Convertible
Arrive in style and turn heads with this timeless and iconic ride. From fun, bright colors to the superb handling and deceptively roomy interior, the Beetle Convertible is the perfect beach machine. Roll the top down and soak in the sun, the wind, and party like it's 1969 this spring. Go for a diesel engine to get even more miles for your money at the gas pump.
Dodge Ram 1500
This huge pickup truck seats up to 6 people! You can also tow your boat, bikes, or other trailered items. In fact, you can tow over 10,000 pounds of spring break fun in this beautiful machine. Built-in storage bins help keep your cargo out of the way and keep things secure. Add in the 4WD and option for a fuel-efficient turbodiesel and you'll get the best gas mileage and the power to pull yourself in and out of anything. Add a truck awning or truck bed tent to make this a mobile party truck no matter where you park it.