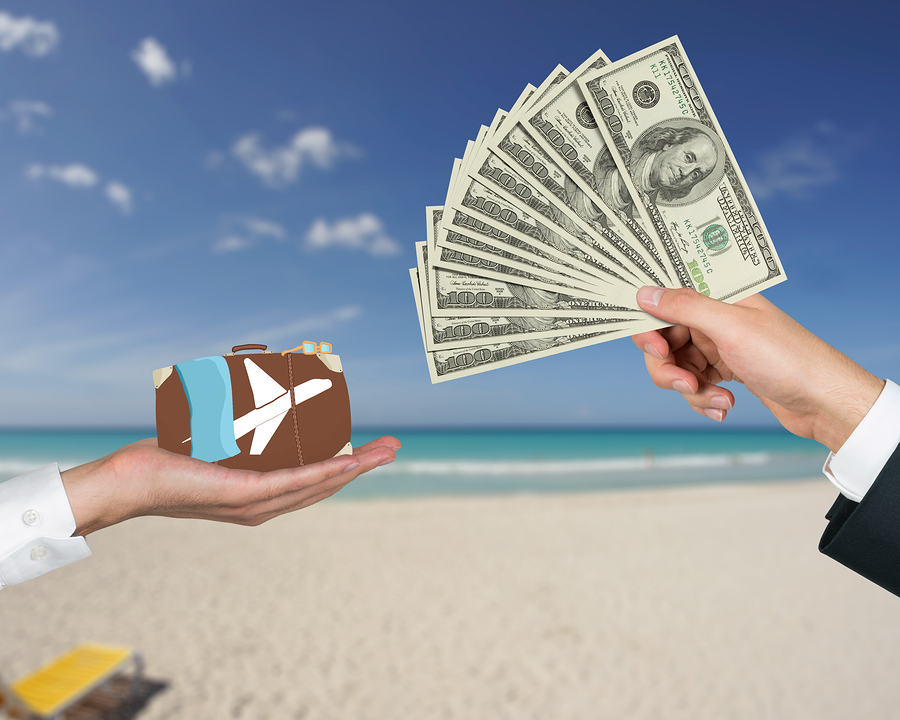 Traveling is great and can provide you with a vast amount of life experience. You will encounter new cultures, languages, and traditions, see amazing sights and learn about yourself and the world around you. You'll not only make friends and memories, and while you might think you may not earn money, you can! Read on for a list of ways in which you could make money while you travel.
Give language lessons
Most people want to learn new languages, and why don't you share your mother tongue with people? In hostels and on trains, buses and in general, you'll come across people with similar interests and ideas. They may not have the same language as you, and they may want to learn your language. Charge a nominal fee for language lessons, even just the basics: asking for directions, greetings, ordering food.

Sell things online
If you want to shed some weight from your backpack and have things to spare, try selling online. Websites like eBay, Etsy, Depop and more will allow you to set up an online shop, selling your wares from your phone, laptop or tablet wherever you are. Just make sure you check the postage costs and customs restrictions – you don't want the taxes and charges to cost you more than you make!

Become a freelance writer
Sign up to a freelancing website like Upwork. It's free to join, and you can apply for jobs from anywhere, and work with people all over the world as you travel all over the world. With an experience in academic writing, you can become an essay writer at some writing service or an online tutor. There is always a demand for writers and editors, so if you fancy making some cash, it's worth signing up and submitting proposals for work.

Couchsurfing
You might not make money, but you'll save money. Couchsurfing is a method of getting accommodation in your desired location for free, with the idea that you'll return the favor when you're back home. Saving money on accommodation is almost like making money – as it's one of the biggest expenses you'll have!
Busk
Do you play an instrument or have a special talent? If you're good enough, or quirky enough, you could make some big bucks busking on the bustling streets. It will mostly come in the form of change, but it all adds up. Just check the legalities before you set up shop for the day.
Au Pair
If you like children, this is perfect. Au Pairs generally get accommodation, food, and a small payment for taking care of children. You might not make much, but it's a good temporary money maker and gives you a place to stay, so you can count your pennies before moving on to your next location.
Bar/Café/Restaurant work
There are some cities around the world that will hire English speakers on a very short term basis. If you can pull a pint, steam milk, serve tables or wash dishes, then this could be a nice little money earner for you. Look for places that will pay "cash in hand," so you can take your money and move on when you want to, without waiting around.
Be an extra
Act as an extra in a local movie or TV production. Check out what's going on in the city you're in and show up. You'll get paid on day by day basis, and you'll probably just stand in the background doing very little. You won't even have to speak!

Pick fruit
This is something that many people traveling around Australia do. Payment is dependent on the weight of the fruit you pick and is paid in cash, room, board or any combination of the three. It's hard work, but you'll be out in the sun and can move on whenever you want.
These are just a few of the options available for you to earn as you adventure. While they are not suitable for everyone, and depending on where you are traveling, you might be restricted, but it is possible to make money while you travel. With the internet at our disposal, there is not always a necessity to be in the same room/city/country as your co-workers, so you could even ask to work remotely for a while. If that fails, try your hand at earning money online in other ways.
Keep an open mind, and if you see an opportunity, take it. You only live once!