Why not get an air mats for gymnastics to help your kids keep practicing at home safely? Create home gym is not a dream anymore since you owned a fantastic air mat home, you don't need to worry the hard floor will hurt your kids directly, put a thick mat beneath their back will protect them well in case of accidental fall.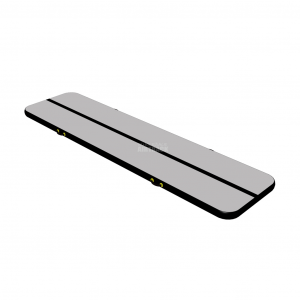 Before you purchased air trak gymnastics, remember to consider whether the dimension is fit for your room, you can find different sizes, colors and design from our website, the most important is that the sizes and colors can be customized to suit your needs.
Whatever you are a beginner or advanced gymnast, the mats can "grow" if the kids need more space to practice, just buy two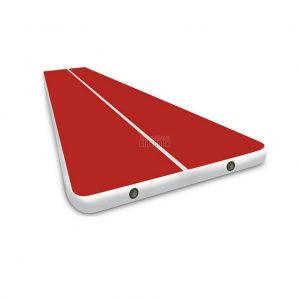 or more and connect them together, the adequate area make your kids exercise without any limit. Your kids will be active and energetic in practicing as they get used to the mats, which helps to develop a good habit of exercising, nothing else can be a better replacement for the mats, kids enjoy practicing on it with peace of mind and it is an effective way to improve their athletic ability without a diligent work. The supportive and shock-absorbing surface withstand any impact to produced by their body, so thus the mats can work great in preventing any risk during training.
The mats are easy to clean when they get dirty, a wet cloth or mop can take down the filth on the mat. Easy maintenance and storage will take no troubles for us. Overall, it is a perfect product that you never find any defect in it, of course, a 2-year warranty will assure you to use it without worrying about their quality.
Bring high-quality air gym mat home to go on practicing, your kids will enjoy it and get a good habit of exercise, an active lifestyle will begin since they own the privacy policy.