I've known Paul Preston (aka PBDY) for years now, from beat-making hopeful in Surburbia, Arizona to Los Angeles up-and-comer.
Now considered part of Flying Lotus's label, Brainfeeder, PBDY has been making the rounds in LA with his own mishmash of integrating film, mixes, beat making, and art into his repertoire.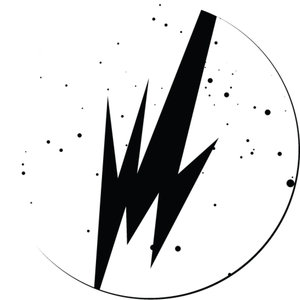 So how the hell did you get here? You're in LA now and part of the Brainfeeder family? Seems pretty awesome.
I am indeed residing in Los Angeles now and part of the Brainfeeder family, which to me is it a crew that is just future in its sounds and vision.
They're all forward thinking people who use bits of the past to show the future new things. Brainfeeder is a label where you can seek something new inside yourself. Things you didn't know were there.
How did that all come about?
Honestly, it came about fairly natural. I had started talking to Flying Lotus during the "Mypace Days", really just on some like movie/video game/music talk. He sort of became a guide to me in that realm. I told him I wanted to get out of Arizona and he mentioned that I should come out and work with Brainfeeder.
Next thing you know I get a text from him saying Gaslamp Killer needs a roommate and boom. I'm here 2 years later just about.
Sounds pretty ideal, so, how do you feel about the LA scene as opposed to places like NY–what makes it special?
Really I think LA has one of the best music scenes in the world. I was in NYC recently for some Brainfeeder gigs/Redbull Music Academy stuff, it's hard to explain how it feels out there. I don't think I was there long enough to judge–but regardless I know we are blessed with what we have in Los Angeles, truly. I've seen & heard things I know I would never anywhere else.
We've got places like Low End Theory here, which is a club that happens every Wednesday. It's just a place you know you can go to once a week and hear/see something dope. Every week it's new guests and good vibes. LA is blowing up in general. Some of the labels out here are doing real great & Low End itself is a huge club staple now throughout the world.
Who are some of the Up and Comers from LA?
Up and comers in LA right now I would start off with two more Brainfeeder comrades: Thundercat & Jeremiah Jae. Thundercat is a phenominal bassist who has a new record out June 4th and Jeremiah Jae is one of the best rappers, beat makers and artists I can think of right now. The Underachievers, although they're not from here (they're based in Brooklyn) are slaying the rap game as well.
How did that gig DJing for the Underacheivers come about? 
I first met The Underachievers when they came to visit LA and play Low End for the first time like last year. Shoot forward to New Years Eve 2012, I get a phone call from Azizi Gibson (Brainfeeder as well) who tells me UA needs a DJ for the Kendrick Lamar New Years Eve show.
I tripped out, and of course I said yes–it went fucking great. Then we did some more shows in LA, SXSW in Texas, then New York and soon at Fuck Yeah Fest in LA this year. It's so dope rocking with those dudes, they are really like brothers to me now. I just go as hard as i can each time we play. Their music does that to me, not just because we are playing a show. I love getting people amped and making sure that if the crowd isn't giving the energy back we need, then I'm making sure I can for them. Love them dudes.
Plus, you've been busy collaborating with people like Jeremiah Jae,  how that's going?
Things have been going pretty good so far on the collaborative side of things. Jeremiah Jae and myself have a project under the name JP Moregun that we have been working on for  like half a year now which we will be dropping some of soon. Recently I had the chance to do a Boiler Room show with a few other people I'm gonna be working with. Hoping to get Azizi Gibson as well as Oliver the 2nd on some tracks. Some other stuff too that I will come in due time. It's good though, I feel comfortable finally working with people.
[soundcloud url="http://api.soundcloud.com/tracks/74549705″ params="" width=" 100%" height="166″ iframe="true" /]
Mostly right now in these collabs I'm on the production side of things. Making beats for rappers or collaborating on beats with people like Jae. When it comes to collaboration it needs to be very natural.
Who are your major influences? I know you like to pluck from different genres, artists, and filmmakers. 
This is tough. Lots of my music does come from interests of all sorts. Nagisa Oshima is a huge influence in a lot of what I have been working on for a while now. He is just so perverted but with integrity and doesn't give a shit what people think of his art. I think I've been totally influenced by living in a desert also–It's almost like exile out there, I learned who I was because I was with myself so much. I would say Flying Lotus is always a constant influence as well, he makes me want to push further.
5. So when can we expect a full EP or LP?
I'm hoping to do a little "rap ep" sooner than later. Will be my production and featured rappers on each track. Not too sure what else, I'm going to focus on my production a lot more in the months to come. I think there will be a few Ep's & mixtapes. Until then I always have new mixes out and some guest mixes on the way.
[soundcloud url="http://api.soundcloud.com/tracks/86095685″ params="" width=" 100%" height="166″ iframe="true" /]