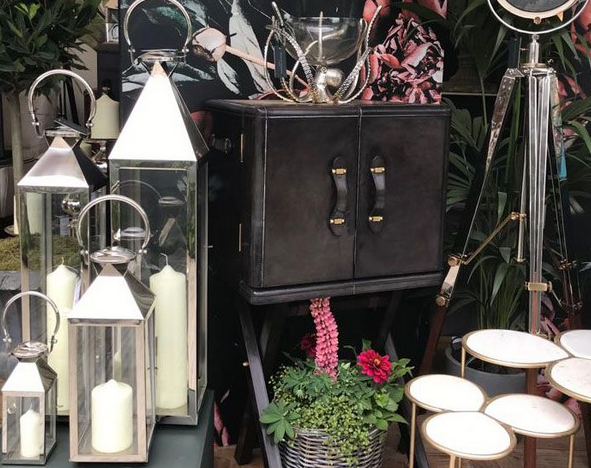 What today is in trend tomorrow will be out of fashion. Following trends are super fun but can cost a small fortune if one plans on keeping their decor up-to-date with trending styles. If you have money to spare then fine but if you want to have a decor that is timeless then it is advised to invest in pieces of furniture that never go out of fashion.
Let us take a look at few timeless furniture pieces that will never go out of style or fashion:
Panama Cigar Leather Large Side Trunk – with Copper Top
It is a perfect combination of functionality, practicality and the elegance of an era gone by. An amalgamation of modern with the old which result in a timeless piece of furniture that is sure to become a conversation starter. The side trunk is crafted using cognac leather with finishing made using brass detailing. It is a remarkable piece of furniture that can be paired with a similar piece and placed in bedrooms or in the living area.
Small Panama Bar Cabinet
This charming little bar cabinet is inspired by the classic designs of the forgotten era and brings to your home the globe-trotting vintage style. It is crafted using high-quality leather and gracefully outfitted with brass detailing. It comes with thick leather handles and is designed for enhanced portability. It is a versatile piece of furniture that is accompanied by a matching leather stand. It will be an ideal addition to your home for showcasing your barware and beverage collection in all of their glory since the cabinet can be left open without the risk of the same toppling over. It has several drawers and shelves skillfully integrated within so that you never run out of room for storage!
Josephine Velvet Silver Grey Chair
It is a trendy yet timeless piece of furniture that can be placed anywhere in your home to make a statement! Its striking yet seamless shape speaks of luxury and is crafted using soft velvet that complements its solid wood feet!
Panama Cognac Leather 2 Drawer Side Table – with Brass
When it comes to finding an example of a piece of furniture that oozes style, aesthetics and functionality, you won't find a better one than this! It is designed in a manner that it can perfectly blend in with its surroundings irrespective of the decor of a home. Whether you are a homemaker who loves to follow the trends or the one who just loves the neoclassic looks, the panama cognac leather 2 drawer side table – with brass can cater to your needs! It can be used both as a standalone piece or can be paired with other furniture to give your home that chic look it has been missing for some time!
Keeping your home stylish doesn't mean that you need to overhaul your decor every time something becomes trending on the internet! It is wise to invest in timeless pieces of furniture so that your home becomes a place of admiration not an example of chaos!