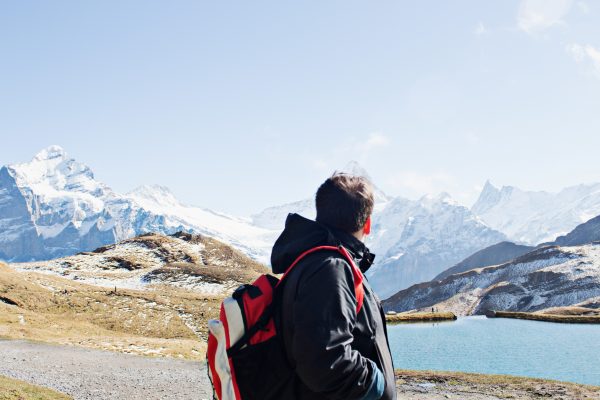 Often a forgotten roadtrip destination, France is a country with a rich culture, breathtaking scenery and infamous architecture. There's so much to see and do, its easy to become overwhelmed with choice. Before you pack your bags, you should ensure you have an itinerary planned out in advance. Whilst flexibility is key to the success of any roadtrip, having a loose agenda is essential. Whether you're off for 2 weeks, or 2 months, we've put together some destinations that you should include in your itinerary, with the help of travel comparison site, Compare and Choose.
The French Alps
The sheer scale of this mountainous region makes The French Alps a must visit. It's a photographers dream, with snow covered mountains in the winter months, transforming into vibrant grassy peaks when it thaws in summer. Renowned for snow sports, this winter wonderland is piste perfection for skiers and snowboarders. Even if you're not up for the extreme sports, you can still enjoy the scenery and apres ski bars.
Bordeaux
Classified as a World Heritage Site in 2007, and most recently honoured with the title of Europe's Best Destination, 2015, Bordeaux oozes elegance and sophistication. Host of the world's primary wine expo, you can rest assured that you'll get to indulge on some of the finest 'adults grape juice' in the world. For the ultimate experience, hire a sports car, put the roof down, and cruise through the streets, taking in the 18th centuary architecture. If you have time, be sure to pay a visit to The Musée d'Aquitaine to immerse yourself in the regions history, and stop off at a vineyard, for another glass or two of vino.
Avignon
Full of mansions, religious architecture and monuments, Avignon is the ideal stop for anybody who appreciates artistic building design. The consistently warm weather makes it a go-to destination all year round. Time your trip around one of the many annual festivals, for a genuine, culturally rich experience.
Huelgoat
Huelgoat is a peaceful village, surrounding a tranquil lake. What initially seems like a lazy town, transforms into a fairytail like forrest, with huge grass covered boulders, slippery stairways, and paths hidden away by the overlooking trees. In the evening the bars in the village square become more lively, as locals and visitors alike flock for a taste of local wine and cuisine.
The Loire
The banks of The Loire are saturated with rural towns and campsites, and like Avignon, the warmer climate makes it a perfect destination all year round. As the longest river in France, The Loire flows straight through some of the major tourist hotspots, so if you forget to make those oh-so-important plans, you can embrace your adventurous spirit and follow the river.