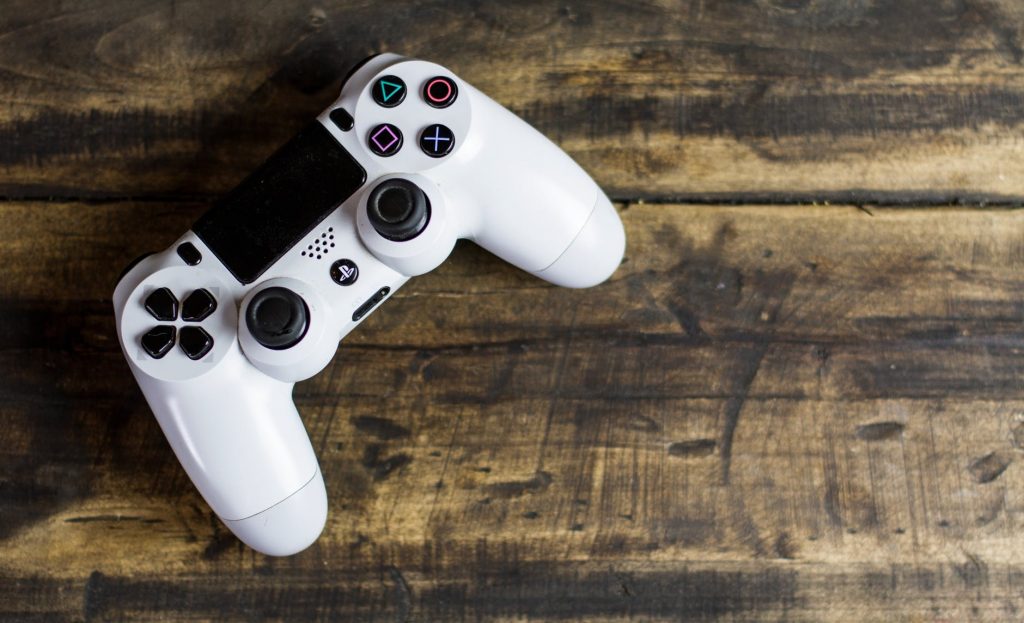 The previous decade saw competitive gaming go from a niche pursuit to one of the most popular forms of entertainment on the planet. There are now more than 450 million esports fans spread across the world and dozens of top gamers have been multimillionaire superstars on the back of their talents.
The 2020s will see competitive gaming permeate the mainstream to a far greater extent and by the end of the decade it could begin to rival traditional sport in the popularity stakes. How has it grown so impressively in such a short space of time? These are the key developments over the past decade:
Twitch Launches in June 2011
Competitive gaming was a niche, underground pastime until Twitch provided a platform for viewers around the world to watch tournaments unfold. It coincided with the rollout of high-speed broadband, allowing millions of people to enjoy the unique thrill of watching two teams of expert gamers battling it out for supremacy.
Amazon snapped up Twitch for $970 million in August 2014 as chief executive Jeff Bezos – now the world's richest man – called broadcasting and watching gameplay "a global phenomenon". Business reporters were sceptical at the time and many were left scratching their heads as to how a video game clip firm could possibly be valued at close to $1 billion.
Yet the platform has flourished under Amazon's ownership, it is now worth several times that amount and it remains the comfortable market leader to this day, ahead of rivals like YouTube Gaminbg and Mixer.
CS:GO is Unveiled in August 2012
A game requires an extremely high skill ceiling in order to make it as an esport and no first-person shooter fit the bill in 2012. They were all too easy to master and lacked the requisite depth for a core of superstar pro gamers to emerge.
That all changed when Valve launched Counter-Strike: Global Offensive in 2012. It sees two teams compete to kill the opposition while completing a secondary objective, such as rescuing hostages or planting a bomb, and it boasts a very low skill floor and a very high skill ceiling.
CS:GO has gone on to become one of the world's most popular esports and it brought competitive gaming to an entirely new audience. It was previously confined to fans of real-time strategy and multiplayer online battle arena games, but CS:GO has brought it much further into the mainstream and provided a platform for the likes of Overwatch and Fortnite to build upon.
Valve Launches the Compendium in May 2013
Valve made a game changing decision for the esports sector when it introduced the Compendium in 2013. A quarter of the revenue from this battle pass goes towards the prize money for the biggest Dota 2 tournament of the year, The International.
It essentially amounts to a crowdfunding process that sees the community stump up the prize pool for the best teams to fight for, while unlocking in-game content and additional features. It allowed The International to establish itself as the most lucrative esports tournament in the world and that in turn inspired many more Dota 2 players to turn professional, boosting the quality of the scene.
The 11 highest earning esports stars of all time all play Dota 2 and that is down to the strength of The International's fundraising efforts. Dota 2 also accounts for 36 of the 40 highest earning pro gamers in terms of prize money, and they can all be thankful for the landmark decision to introduce the Compendium.
Faker Destroys Ryu in October 2013
Faker's devastating outplay of Ryu in the finals of OGN's Champions 2013 Summer tournament remains arguably the most exhilarating moment in esports history. Both midlaners players blindly picked Zed and that resulted in a mirror match up. They engaged in a number of thrilling back and forth battles, and it came to a head when they locked horns in a decisive moment of the match.
Faker was down to just 30% health and under his enemy's inhibitor tower, but he displayed astonishing precision to singlehandedly kill Ryu's full-health Zed and turn the contest in his team's favour. The legend of Faker was born and he would go on to become the greatest, most successful and most iconic player in League of Legends, the world's most popular esport.
MGT Buys ESL, ESEA and DreamHack During 2015
Stockholm-based Modern Times Group went on an acquisition drive in 2015 and it resulted in ESL, ESEA and DreamHack all merging under the same banner to form an esports powerhouse. These remain some of the most important esports event organisers in the world, and the synergies allowed them to thrive individually and collectively.
Esports can only rival traditional sports by matching it in terms of professionalism and organisation, and the tournament organisers have made huge strides in this department since 2015. If you check out the esports betting odds, you will see just how many big tournaments take place on a daily basis, and the standard has improved dramatically in recent years.
League of Legends Breaks Records in November 2018
A record-breaking 99.6 million people watched the LoL finals in 2018 and concurrent viewership reached a peak of 44 million viewers. This was the moment that the world began to realise just how big esports had become and just how vast its potential is.
The presence of a Chinese team in the grand final certainly helped, and millions of Chinese viewers were delighted to see IG beat European powerhouse Fnatic. Another Chinese team, FunPlus Phoenix, triumphed in 2019, and that should help LoL maintain its momentum in the world's most populous nation.
Intel Signs $100m Deal with ESL
Intel has long been the biggest sponsor of the esports scene and it doubled down on that status by signing a three-year deal worth $100 million with ESL in December 2018. It ensured that the firm would provide various layers of technology for some of the biggest esports events through 2021, while it worked with ESL to establish new events around the world.
Mark Cohen, ESL's senior vice president of global brand partnerships, hailed the length of the deal as a landmark event for esports. "For a really long period of time, there were a lot of one-year deals, sometimes two-year deals, in esports," he said. "Now other big brands and traditional entertainment companies have started to invest, and it's allowed us to have an approach and strategy that's pretty identical to traditional sports entertainment."
The International Prize Money Reaches $34.3m in August 2019
Fortnite burst onto the esports scene in 2019 by throwing vast sums of cash around the place. That activity peaked with the $30 million Fortnite World Cup in the summer, an event that saw several teenagers become millionaires.
It briefly ended The International's status as the world's richest tournament, and Dota 2 players responded by snapping up a huge number of battle passes. The result was a record $34.3 million prize pool for The International 2019, up from $25.5 million in 2018, ensuring it continued to reign supreme.
OG became the second team to win The International for a second time in a row in 2019, meaning its five members – N0tail, JerAx, ana, Ceb and Topson – are now the five highest earning esports stars of all time. N0tail has career earnings of $6.9 million, but the player at the top of the pile by the end of this decade could have more than $100 million in the bank given the momentum the industry is enjoying right now.