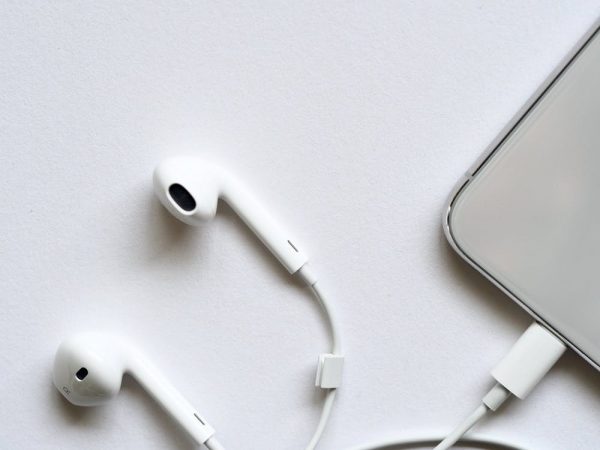 If you are looking for good headphones, but you are on a budget, be sure to avoid picking poor quality headsets that will make you regret your decision. Here are the ten best quality headphones under 50.
Mpow Headphones
Mpow offers exercise enthusiasts and athletes an exciting and functional pair of affordable workout headphones. When charged for 1.5 hours, the headphones can last for 9 hours, and they are also powered by Bluetooth 4.1. Hence, they will not run out of power too soon. They use water-resistant technology that resists rain and sweat, remaining snugly in your ears whether you are training indoors or outdoors. The memory foam ear tips and CSR chip offer a rich bass experience that remains contained in your ears.
Ausdom Wireless Headphones
This pair of headphones is versatile as it can work with a 3.5mm audio cable or wireless through Bluetooth 4.0 technology. It has a powerful deep bass, a frequency response ranging between 20Hz and 20 KHz, 3D surround sound, and a fantastic clear treble. Moreover, you will have more than 20 hours of battery life, which is more than most headphones on this list. It also has phone call control, comfortable design made with artificial protein leather, and outstanding long range when in Bluetooth mode.
TaoTronics Active Headphones
One of the best features of this pair of headphones is its noise-canceling technology. It is now possible to purchase noise-canceling headphones on a budget, and TaoTronics is an ideal pick. It is made with an aluminum alloy that offers it a premium appearance. It can block sounds in the background up to 30Db, making it easier to listen to podcasts or music while working or traveling. It comes with a 140mAh battery that provides you with 15 hours of non-stop play on one charge. When it comes to controls, you can change the volume and pick tracks through a three-button remote placed on the 55-inch-long cord. But note, they might not be as efficient as high-end headphones in canceling noise, but they will perform better than average.
Shure SRH145M+
Shure brand has become an emerging trend due to its variety of inexpensive headphones, and SRH145M+ tops this list. It has a greater sound quality and better microphone and inline remote features than the SRH144. It has accurate high- and mid- tones, compensating for the current over-intensity trend. Even when you play tunes with plenty of sub-bass, it offers strong sound with zero distortion. It has a neat design with ear cups that have hinges that allow for their folding during storage. You can slide the earcups up and down the inside of it as opposed to having an adjustable headband. Weighing only 0.36 pounds and having a 5-foot cord on each side increase its portability.
Skullcandy Uproar
Skullcandy is popular for having budget headphones since they offer the best pair under $50. The pair comes in 7 different colors, and the life of the battery is 10 hours. They have quality sound, but the bass is boosted. Hence, you won't get reference sound, and this is most seen in classical music. But there is a good balance of the highs, and the bass fails to overpower the mids. If you are a fan of headphones with a lot of bass, this pair is for you.
Edifier H840
This pair of headphones is wired and provides you with high fidelity sound in a classic and comfortable design. They have been made to offer audio quality that is life-like at an affordable price. With 32Ohm of impendence, the pair has frequency response ranging between 20Hz and 20 KHz and a robust 40mm driver. While the volume might appear slightly louder, the over-ear design, which is comfortable offers good noise isolation that supports sound.
Creative Sound Blaster Jam
This pair is light and weighs only 8.8 ounces. It only costs $35, and the battery life lasts for 12 hours. While its sound quality cannot match that of skull candy, it is still good for its price. Additionally, they cannot be folded, and the earpads offer moderate comfort.
Sades SA-901 USB HiFi 7.1 Headphones
This is one of the best gaming headphones. It offers plenty of comfort considering its $50 price tag. When you are playing your games for a lot of hours, you can consider this pair due to its 9.7 ounces that make it light on your head. Its 50mm directional driver on each ear cup directs sound directly into your ears, providing you with more immersive sound. You can change the volume at the right earcup's bottom, which is fast access. Also, you can slide up the microphone to mute it automatically, and its noise cancellation feature ensures you don't get distracted by background sound.
Hussar Magicbuds
Hussar Magicbuds meets all the requirements of a great pair of headphones for working out. They have a wireless feature, which makes them convenient for unrestricted movement and exercise. They are also comfortable due to the various sizes of ear tips, including the option of memory foam, as well as silicone ear hooks. Even when you engage in intense running and workouts, they will remain intact in your ears. They are water resistant and can remain under one meter of water for up to half an hour, meaning they can resist even the sweatiest exercise. When charged fully, the pair offers up to 9 hours of battery life. This is exceptional for wireless earbuds. The sound quality is made great by its clear treble and deep bass. Although they lack the noise-cancellation feature, they have a feature to reduce noise, Qualcomm's CVC 6.0.
JLab JBuddies Headphones
This pair is durable and stylish, making it ideal for your children. It is available in two colors only, purple and blue. Its band and ear cups are padded, and the build is feather-light to offer comfort as you use them to avoid distractions in the library or to zone out in the lengthy bus ride. It has an 85db maximum sound that is sufficient to offer quality sound and not enough to ruin your hearing.
Conclusion
Whether it's noise cancellation, wireless, or quality sound, all these headphones have features that can meet your needs. Pick one that will be worth your while.