Netflix is chock-full of excellent series and movies. Even with the occasional loss of content (as with Disney opting out to start its own streaming service in 2018), there is more to see than can ever be seen. Of course, that leads to the very first-world problem that there is just too much. You can look through the catalogue for hours, overlooking excellent content in the hopes you'll find something better. With the ability to change Netflix country using a VPN, you can find even more content available only on Netflix elsewhere. Anonymster.com has written a great review to understand how to use a Vpn to unlock Netflix.
Which is why you need to focus on categories. Netflix has too many categories to count, but I tend to focus on the main ones. Right now, I'm working my way through "Music", and have found it to be incredibly rewarding.
These are the best music documentaries currently on Netflix. I hope you enjoy them as much as I have.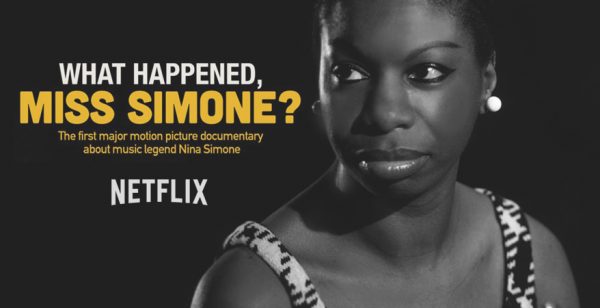 What Happened, Miss Simone? (2015)
Nina Simone remains iconic to this day. Jay-Z in fact just graced us with her beautiful voice in his song The Story of O.J. She deserves nothing less than to enhance the music of one of the most prominent artists alive today. And this excellent documentary shows just why she was so influential. Aside from being a strong African American woman in a time when strong African American women did not get much of a voice, her struggles with mental illness were also particularly poignant. What Happened, Miss Simone? paints a picture of her life that is both heartbreaking and inspiring. It ensures that she remains in our memories and continues to influence our lives and our music today.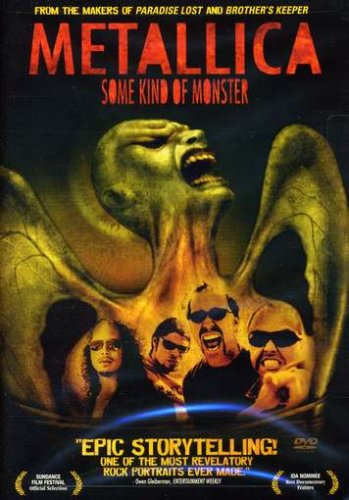 Metallica: Some Kind Of Monster (2004)
An oldie but a goodie. Metallica's 2003 album St. Anger was panned by critics and fans alike (although it has its staunch defenders). However, regardless of what you feel about the album, this documentary tracing its creation is a masterpiece. The members of Metallica sought therapy in order to deal with their issues with themselves and each other. Through group therapy, they worked on finding common ground and becoming more self-aware. They tried to translate that into good music, and you can make your own conclusions on the result.
Biggie and Tupac (2002)
The unsolved mystery of Tupac and Biggie's untimely deaths has remained in our cultural consciousness for over two decades. We're no closer to solving it than we were back then, which is why this 2002 documentary has not aged. Documentarian Nick Broomfield puts the facts together to create a picture of the legends who changed music forever. He toys with conspiracy theories, as well as the more likely answers, to provide us with everything we need to know to form our own opinions. His documentary making skill is indisputable, and it comes through in coherent and entertaining fashion. Biggie and Tupac will remain one of the best music documentaries around for decades to come.