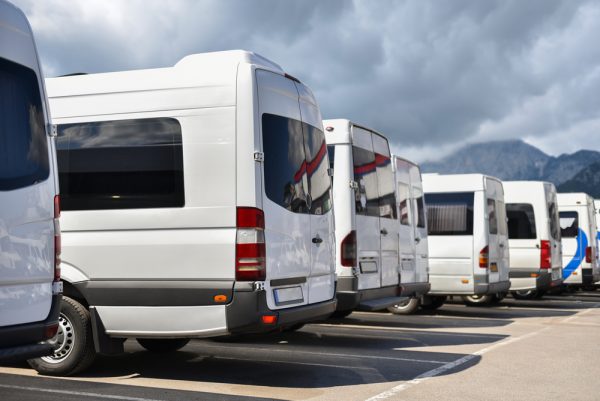 Getting any bigger group of people anywhere can be a logistical nightmare. If people intend to drive to your destination, not everyone is comfortable at driving at same speeds, not everyone knows the fastest routes, and finally, the communication between the parties can be quite terrible.
A lot of people, therefore, resort to chartering a bus. It has a number of benefits – it can get a large group of people to their destination at one time and in one group and for a lot cheaper, too.
However, not all bus rental agencies are the same, as transportation experts from AZ limo will tell you. Some will be in it just to take your money, and not care about the service they provide.
Here are some ways you may be able to save money and have a good bus rental service take you to your destination.
Check the Credentials of Your Agency
There are a lot of businesses in the US. In fact, there are so many, that the authorities simply cannot monitor what kinds of businesses pop up and what services they offer.
However, you can. You can check whether the service you intend to hire has all the necessary paperwork and permits from the authorities. All of their buses need to be inspected and all of their drivers certified and possessing a commercial driver's license.
Book with Your Agency Well in Advance
If you know that there is an event that you want to go to as a group, chances are that you will start planning the event in advance.
One of the first things you should do in that case is to contact a bus rental agency and make a deal with them. If the event that you want to go to is very popular, it is entirely possible that they will rent out all of their buses ahead of time.
If you make last-minute plans to hire a bus, you may not be able to find a suitable bus for you, or at a suitable price. Planning ahead always pays off. And even if you need to alter the deal somewhat, the agency will likely be more accommodating if you have been in contact for a while.
Figure Out What Size Bus You Want
When you say 'a bus', you likely have a vague idea of a large blocky vehicle with rows of seats. But how many seats?
Well, as it turns out, there are different sizes of buses for different numbers of passengers.
Most good bus rental agencies will have at least two or three different sizes to offer you, depending on the size of your party.
Figure out from the outset how many people (roughly) will be traveling, and you can see what is available in that size, and get a closer estimate of the prices you can expect.
Establish Some Ground Rules
Traveling in a large group can be a bit tedious, especially if you don't know each other that well. However, if you want to have a pleasant trip, you may need to establish some ground rules that everybody needs to agree on.
In a lot of cases, noise is one of the biggest friction points. Whereas some members of a party want to, well, party, others might be more interested in more quiet forms of entertainment, like reading, sightseeing or sleeping.
Another point of contention are bus stops. Calculate your journey and divide it into agreeable segments. Most people are comfortable with three hours of driving with half an hour break. However, you can figure out your own pace and your own comfort zone.